Easy Meal Plan Week 10 features five easy dinners that are perfect for winter, plus a hearty side dish and a healthy smoothie.
So, how's the weather in your neck of the woods? Is it cold? We're having some cold, wet weather right now, and I'm craving some serious comfort food. Lucky for us, this week's meal plan is perfect for winter.
We're talking a hearty turkey skillet dinner, an easy soup recipe, a cheesy stuffed spaghetti squash, a delicious shepherd's pie and baked chicken tenders. And that's just the dinner part! There's also a healthy smoothie that's perfect for breakfast and a baked potato recipe that you can enjoy for lunch or as a side dish.
Easy Meal Plan Week 10
Monday
Turkey Skillet Dinner from Art From My Table — I love skillet meals, and I can't wait to try this!
Tuesday
Easy Beef Taco Soup from Meatloaf and Melodrama — This is one of my family's favorite soup recipes, and it's perfect for Taco Tuesday!
Wednesday
Asparagus Artichoke Parmesan Spaghetti Squash from Carrie's Home Cooking — Just look at all of that gorgeous cheese!
Thursday
Latin Style Crispy Baked Chicken Tenders from Smart Little Cookie — My kids would just love these chicken tenders, and I love the Latin twist!
Friday
Lamb and Lentil Shepherd's Pie from The Cook's Pyjamas — Is there anything more comforting than shepherd's pie?
Extras for the Week
Cherry Almond Smoothie from Suburban Simplicity — Perfect for breakfast or an afternoon pick-me-up!
Aloo Gobi Baked Potatoes from Vintage Kitty — I love the different flavors here, and it's hearty enough for lunch!
And if you're watching the playoffs this weekend, here's an easy recipe for one of our favorite game day appetizers. Make it in the Crock-Pot, and it's ready when you are!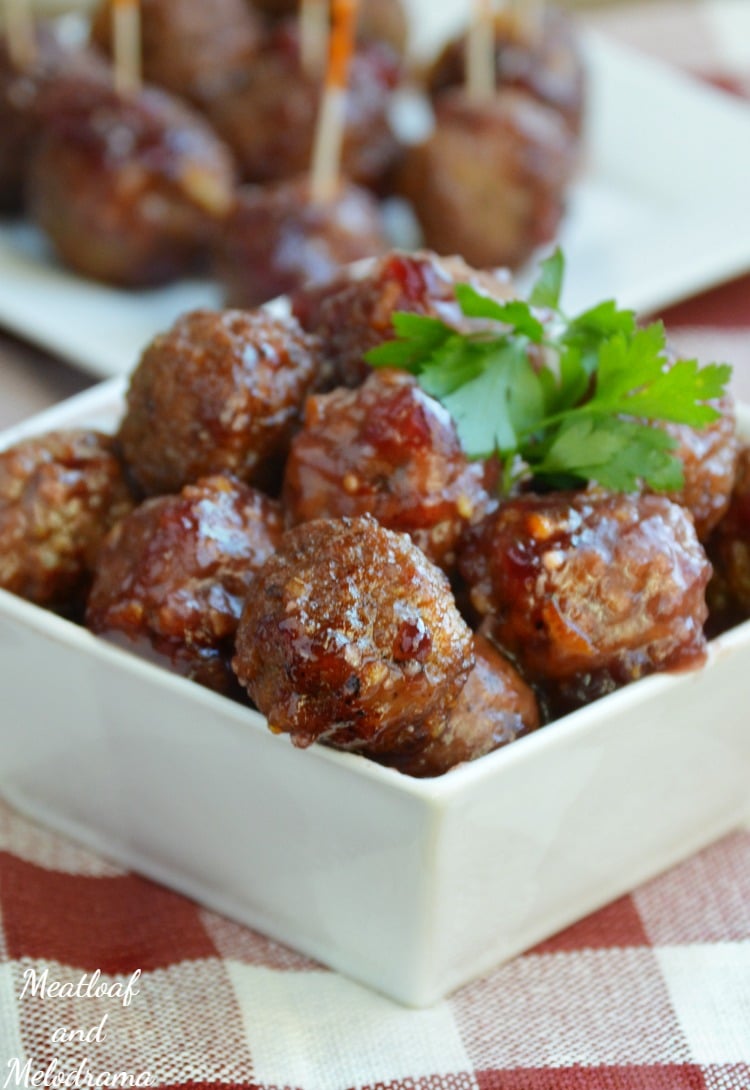 I hope you enjoy this week's easy meal plan, friends! If you have any questions about the menu or you're looking for a certain dish, just let me know!
Happy Meal Planning!