Easy Meal Plan Week 5 features 5 delicious dinners, a festive holiday breakfast, a cute dessert and easy meal ideas for your Christmas menu!
This is our menu for Christmas week, and I really think you're going to love this one. The week before Christmas is always hectic in our house. Is it that way for you? I've got wrapping, shopping to finish up, and since I host Christmas dinner, I've got to get the house in order.
So, I definitely want easy meals this week since I'll be preparing for a feast this weekend. We've got some easy dinner ideas plus a Christmas breakfast and dessert. I've also included some Crock-Pot ham recipes just in case you're looking for a new way to cook ham. If you've never made ham in a slow cooker, you really have to try it!
Easy Meal Plan Week 5
Monday
Enchilada Stuffed Sweet Potatoes from Art From My Table — This looks so much easier than regular enchiladas, and I can't wait to try these!
Tuesday
Asian Peanut Pork Tenderloin from Vintage Kitty — How good does this look? We always have pork on New Year's Day, so I may have to make this one twice!
Wednesday
Slow Cooker Vegetable Soup from The Cook's Pyjamas – You just have to love soup weather, and this looks so comforting!
Thursday
Dominican Tamales from Smart Little Cookie – If you're craving something a little more adventurous, you have to try these.
Friday
Basil Pesto Chicken Pasta from Carrie's Home Cooking – You can't go wrong with chicken and pasta!
Extras for your Christmas Menu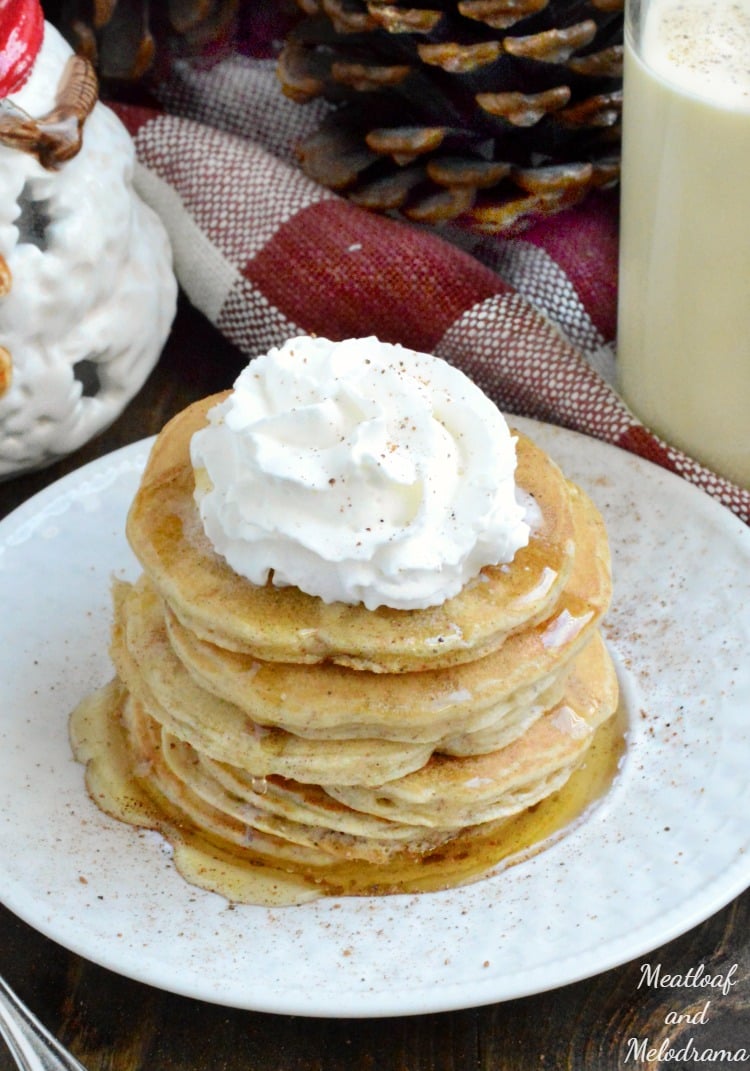 Eggnog Pancakes from Meatloaf and Melodrama – These would be perfect for Christmas breakfast!
Reindeer Brownies from Suburban Simplicity – The kids will love these cute cupcakes!
And if you still need ideas for Christmas Dinner, check these easy ham recipes out!
Crock-Pot Pineapple Teriyaki Ham
Cranberry Orange Crock-Pot Ham
I hope you enjoy the menu this week, friends. Happy, happy holidays!
'Til Next Week,