Easy Meal Plan Week 8 brings you five simple suppers, a hearty breakfast that is perfect for the weekend and a fun dessert.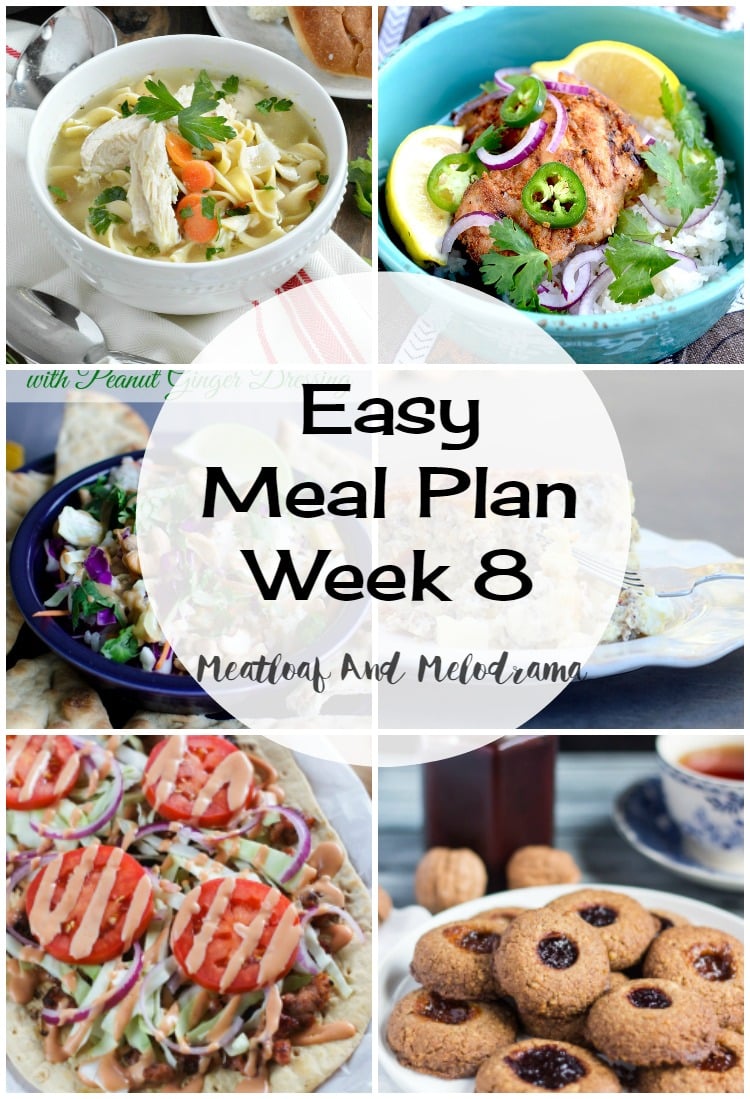 So, this last week was a crazy busy one. We were packing up Christmas decorations, cleaning, and organizing. And the kids were still on break, so we were hanging out and not on schedule at all, which is totally fine every now and then. So, I'm getting the weekly meal plan out to you one day later than usual. C'est la vie, right?!
But the good news is that you have some delicious meals to look forward to this week, so I hope you'll forgive me for getting this out a little later than usual.
We've got a dinner salad, slow cooker soup, a chicken bowl and a healthier version of everyone's favorite macaroni and cheese. And that's just the dinner part! This menu plan also includes a hearty weekend breakfast and some tasty cookies, just because it's nice to have something sweet now and then!
Easy Meal Plan Week 8
Monday
Rice Salad with Peanut Dressing from Art from my Table — A light vegetarian dinner!
Tuesday
Roasted Cauliflower Mac and Cheese from Suburban Simplicity — Enjoy some veggies with your pasta!
Wednesday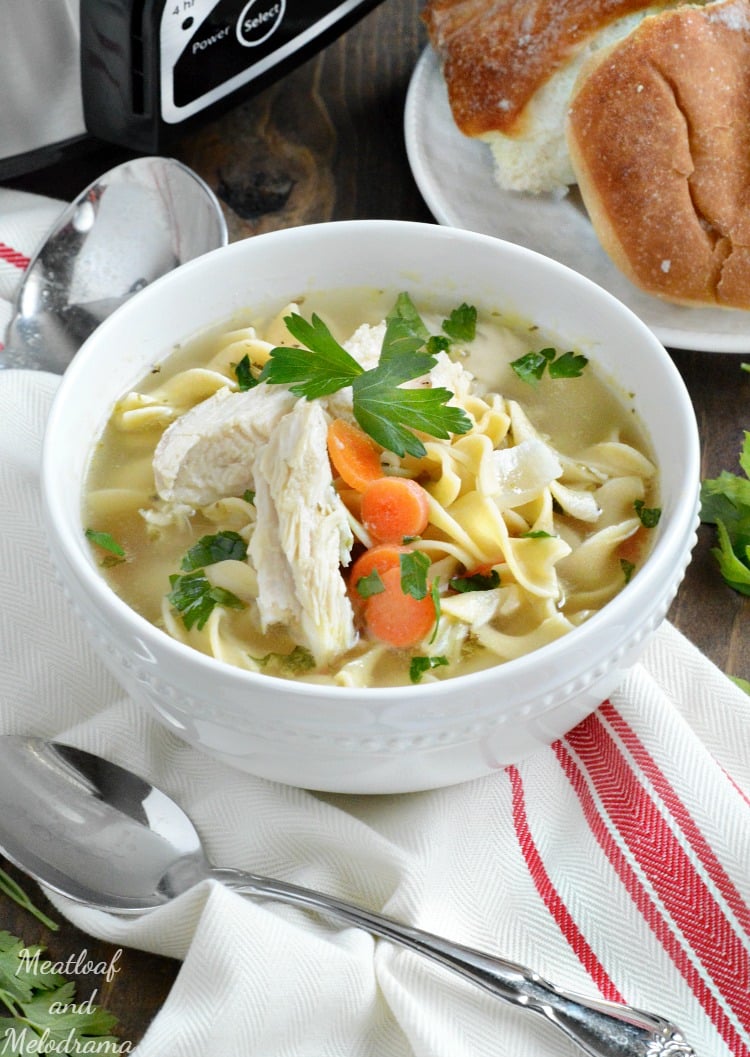 Easy Crock-Pot Chicken Noodle Soup from Meatloaf and Melodrama – Let your slow cooker do the work today!
Thursday
Dominican Flat Bread Chimi Pizza from Smart Little Cookie – A lighter version of pizza!
Friday
Easy Tandoori Chicken from Vintage Kitty — I love the flavors here!
Extras for the Week
Sausage OBrien Breakfast Casserole from Carrie's Home Cooking — I'm loving this weekend breakfast!
Gluten Free Thumbprint Cookies from The Cook's Pyjamas — The holidays may be over, but you don't have to cut out sweets entirely.
That's it for this week's easy meal plan, friends. I hope you enjoy the selection. And, I hope we've inspired you to create some new dinners this week!
As always, let me know if you have any questions.
Happy Cooking!