Our Easy Meal Plan Week 9 brings you five delicious dinners, a tasty appetizer, a homemade dessert and ideas for game day appetizers!
This week's meal plan is loaded with flavorful dinners, and the good news is that they're all super easy to make. And best of all, everything on this weekly menu, from dinners to dessert, takes less than 30 minutes to cook. How awesome is that?!
We've got pasta, quesadillas, ravioli, soup and even fried chicken for the dinners. Plus, we've got baked pinwheels that can be used as a quick lunch or as an appetizer. And, don't forget about dessert!
Easy Meal Plan Week 9
Monday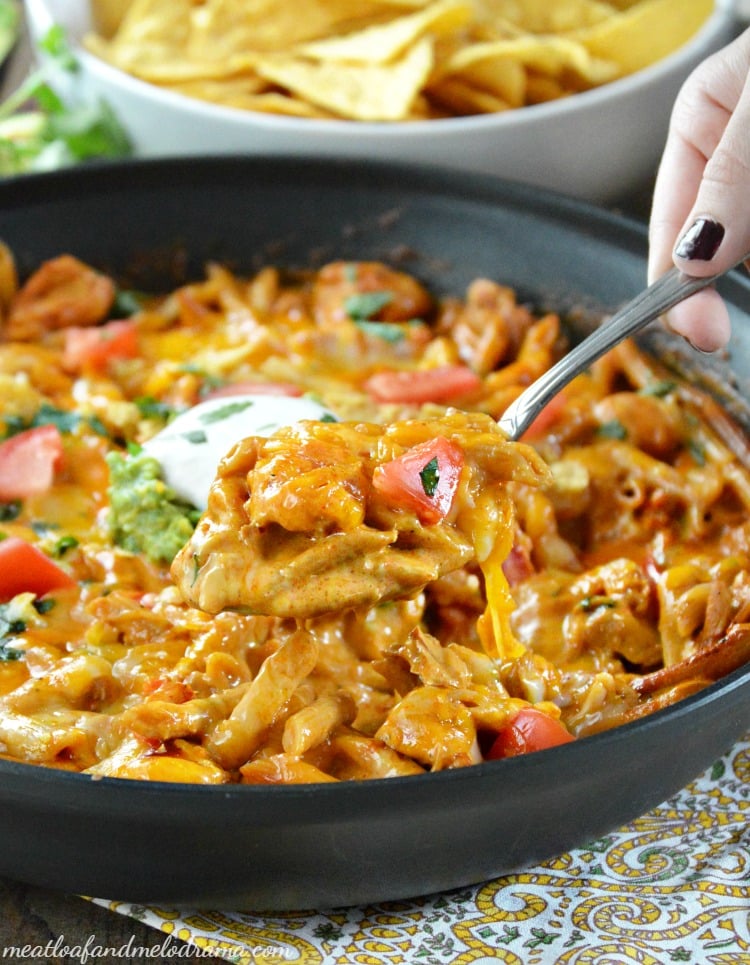 One Pan Enchilada Pasta from Meatloaf and Melodrama — This is a one-pot meal that's not only super easy to make but also cooks in 30 minutes!
Tuesday
Celery Root White Bean Soup from Vintage Kitty — This soup is perfect for cold days!
Wednesday
Aunt Ethel's Southern Fried Chicken from Carrie's Home Cooking — I can't resist fried chicken, and this sounds perfect to me!
Thursday
20 minute Black Bean Chorizo Avocado Quesadillas from Smart Little Cookie — I love quesadillas, and I love the flavors here!
Friday
15 Minute Asparagus Ravioli from Art from my Table — This past dish cooks in just 15 minutes! Can you believe that?!
Extras for the Week
Salami Spinach Cheese Scrolls from The Cook's Pyjamas — You can use homemade dough or a roll of dough from the store to make these.
Easy Oatmeal Bars from Suburban Simplicity — My family will love these!
It's playoff season, friends! Are you watching football this weekend? If so, how about these easy appetizer recipes?
I hope you enjoy our easy meal plan this week. If you have any questions about any of these recipes, just let me know. Be sure to come back next time for another week of great food!
Happy Cooking!