Hi Friends! We've been buying fruit like crazy and using it in everything from salads to smoothies. Although I love fresh fruit as it is, I thought it was time to change things up a bit.

We bought some gorgeous organic blueberries the other day, and since we also had some leftover French bread, it seemed completely natural to pair the two of them. I made some Lemon Blueberry French Toast, and it was so good, that I made another batch the next day!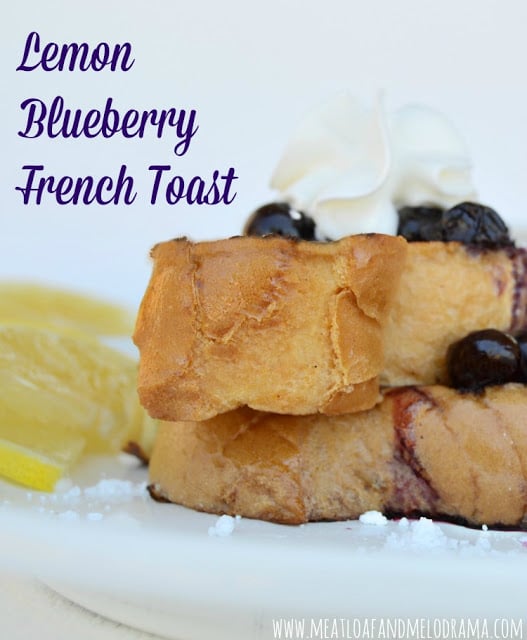 We don't have French toast that often, but like I said, that loaf of bread was calling my name. And besides, I hate to let anything go to waste.

We also had some lemons, so I decided to add a few drops of juice to both the batter and the blueberries, just to give the French toast some extra freshness. And the verdict? Yum.

Oh, I cooked enough for a crowd, but you can easily customize the ingredients to fit your needs.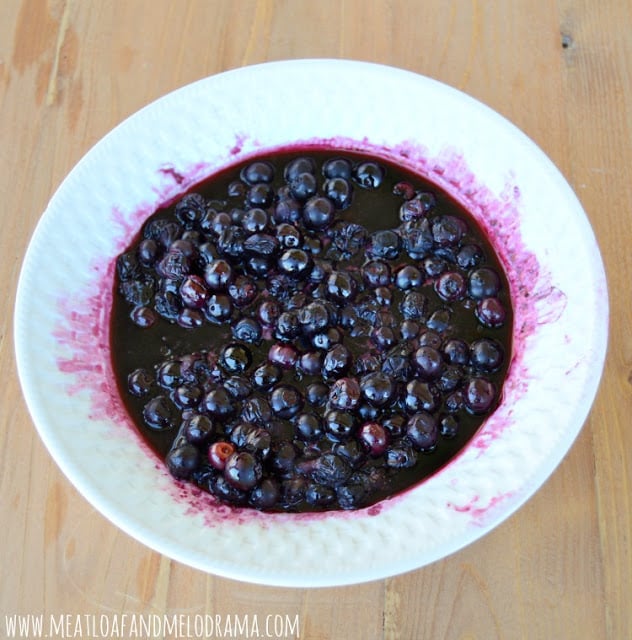 Ingredients for Lemon Blueberry French Toast
1 loaf of French bread (about 14 slices)

3 eggs

3 cups of milk

Half of a lemon

Pinch of salt

3 pints of blueberries

2 to 3 tablespoons of sugar


Directions
In a large bowl, whisk the eggs, milk and salt.
Add a few drops of lemon juice, and mix well.
Dip the bread slices into the egg mixture, one at a time, and let excess batter drip off.
On a hot, buttered griddle cook the toast until slightly brown and crisp on both sides.
Meanwhile, mix the blueberries, sugar and a few drops of lemon juice together, and cook for a few minutes in the microwave or on the stove until heated through.
Spoon the cooked blueberries over the French toast, and enjoy!

Everyone is different, and lemon can be strong, so that's why I like to add a few drops and go from there. We started off with 2 tablespoons of sugar in the blueberries and decided to add one more after they were cooked. But that's just how we like it.



The kids suggested adding whipped cream and powdered sugar over the lemon blueberry French toast, and I have to say that they had the right idea!

Thanks so much for visiting. Don't you just love the flavors of spring and summer?!
Sharing at

The Party Bunch, Met Monday, Wow Us Wednesdays