Hi everyone, and welcome to Meatloaf and Melodrama!
My name is Dee, and I'm the blogger, chief cook, recipe developer and photographer behind the blog Meatloaf and Melodrama, which I started back in 2013. I am also a cookbook author! I live with my family, which consists of my husband (aka The Hubs), 5 awesome kids and two fur kids, in the Arizona desert.
I absolutely love to create easy, budget-friendly, homemade meals and treats for my family. I grew up watching my grandmother make amazing food from scratch, while my mom usually took a more semi-homemade approach. So, my style combines the best of both. As much as I love healthy cooking from scratch, as a busy mom, I realize that sometimes, you need a little help.
You'll find a mix of homemade and semi homemade meals and desserts on the blog, some of which have been in the family for generations! My grandma worked in a well-known bakery in Pennsylvania and was a fabulous baker. Luckily, she wrote down her recipes and shared them with me! My family is a blend of Polish, Slovak, Eastern European, and I also share some of our traditional family recipes here.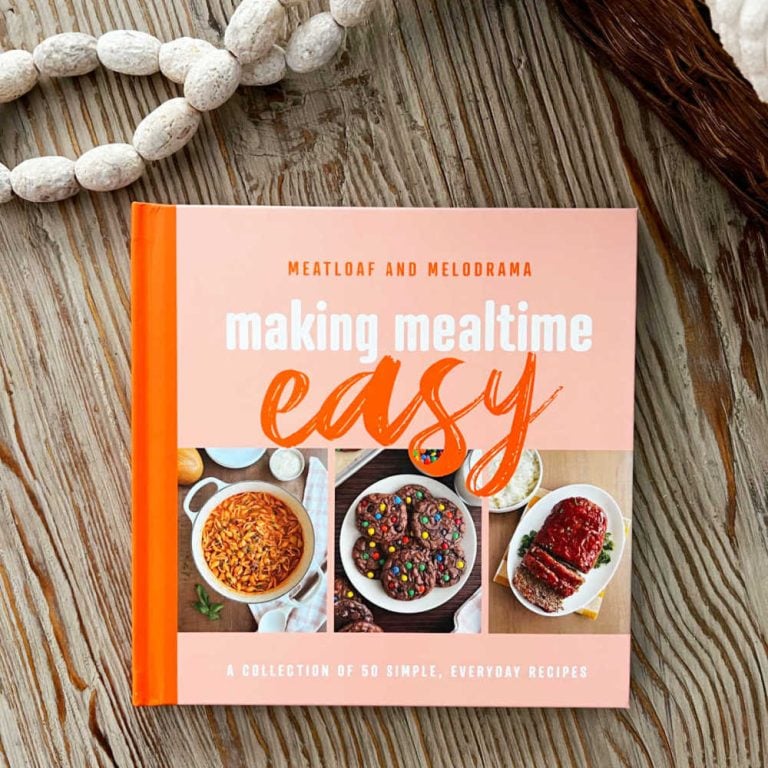 You'll also find a ton of quick and easy Instant Pot recipes, Crock Pot Recipes, Air Fryer recipes, one-dish meals and easy desserts. These are some of my favorites!
I also love to think of new ways to repurpose leftovers so that my family will actually eat them!
My family and I make and test each recipe that appears on Meatloaf and Melodrama, so if it doesn't pass the family test, it doesn't get shared!

Here are a few family favorite and reader favorite recipes:
Instant Pot Creamy Shells and Beef, Mom's Best Meatloaf, Air Fryer Breakfast Sausage, Best Oatmeal Chocolate Chip Cookies, Instant Pot BBQ Chicken, Instant Pot Swiss Steak, Baked Breaded Pork Chops, Strawberry Jello Salad and One Pot Creamy Kielbasa Tortellini.
I have been featured on my local TV cooking show, in Women's World Magazine and Parade Magazine, and in several online publications, including Phoenix New Times, Southern Living and Reader's Digest.
Life with a house full of kids can definitely be chaotic, but we almost always make time to enjoy our favorite family meals around the table. My kids tell me this isn't done much anymore, but I like to eat together as a family whenever we can.
This is where we talk about our days, make plans, discuss current events, argue, laugh and enjoy some great meals. This is also where the family helped me decide to name this little food blog Meatloaf and Melodrama. In our house, there is really never a dull moment!