These easy 2 Ingredient Bagels are soft, chewy and have fewer calories than traditional bagels. Only 3 Weight Watchers Smart Points and so delicious!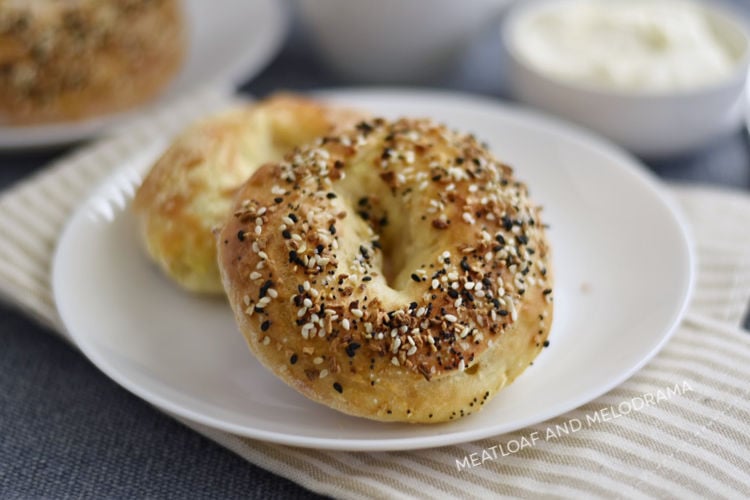 If you're trying to eat lighter these days, you're going to love these easy 2 ingredient bagels. And even if you're not on Weight Watchers or trying to cut back, you'll still want to try them. They're so good!
My daughter made these homemade bagels during Christmas break. She got the recipe for 2 ingredient dough from a friend, and she couldn't wait to share it with the family.
I admit I was skeptical. I mean, how can you make bagels with only two ingredients?! But since I'm trying to cut back after the holidays, I couldn't wait to try these weight watchers bagels.
How do you make 2 ingredient dough?
All you need for this dough is Greek yogurt and self rising flour. Just combine the yogurt and flour in a large mixing bowl, and that's it.
Do these bagels have eggs?
There are no eggs in the dough. You can make a simple egg wash before baking if you want, but it's not necessary.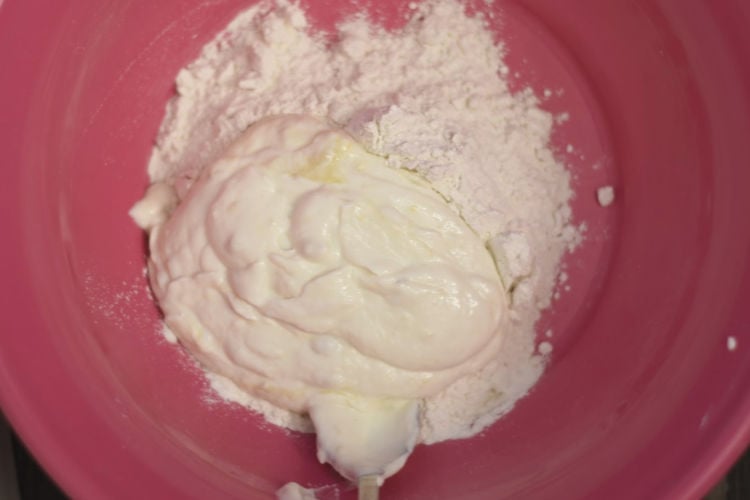 How do you make a bagel with two ingredients?
Start by forming the dough into a large ball. It helps to cover your work surface with flour to make it easier to work with the dough.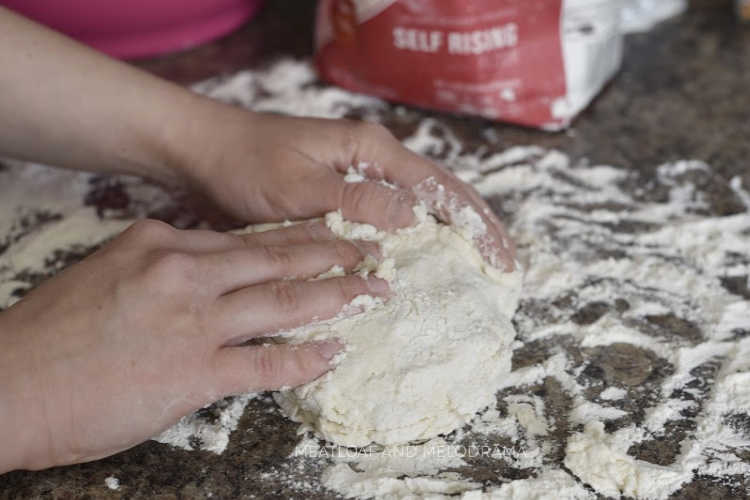 Next, cut the dough into 4 even pieces, and roll each piece out to form a log. Then, form the dough into a circle, and press the ends together.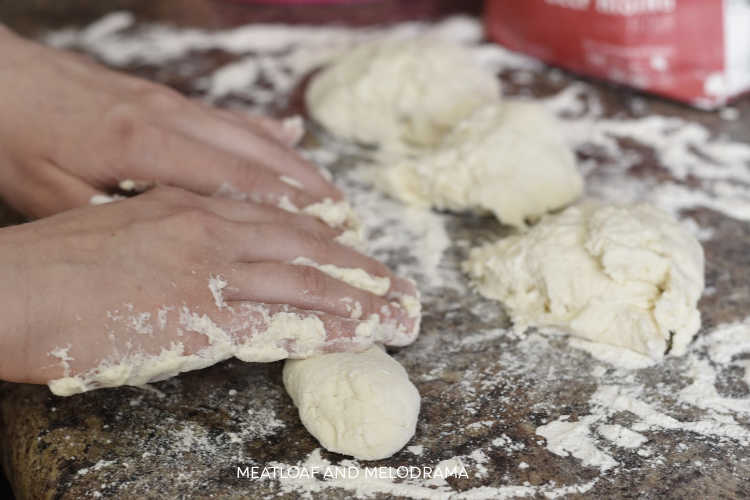 Place the bagels on a baking sheet lined with parchment paper, and bake! You can use an egg wash if you're adding toppings. We made salt bagels and everything bagels here.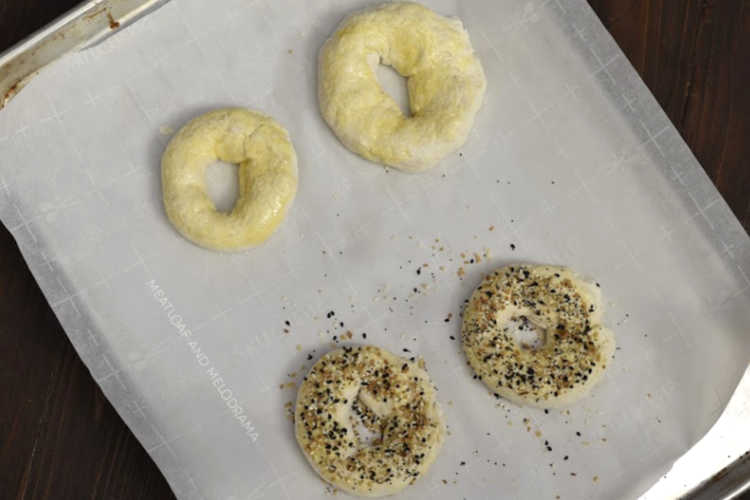 2 ingredient bagels are light and soft and chewy. These also had a tangy taste from the yogurt that made them taste like sourdough to me. You guys, I love these bagels!
You can go crazy with variations here just by using different flavors of yogurt. We made cinnamon raisin, chocolate chip, banana oatmeal, jalapeno, cheese and even peppermint mocha!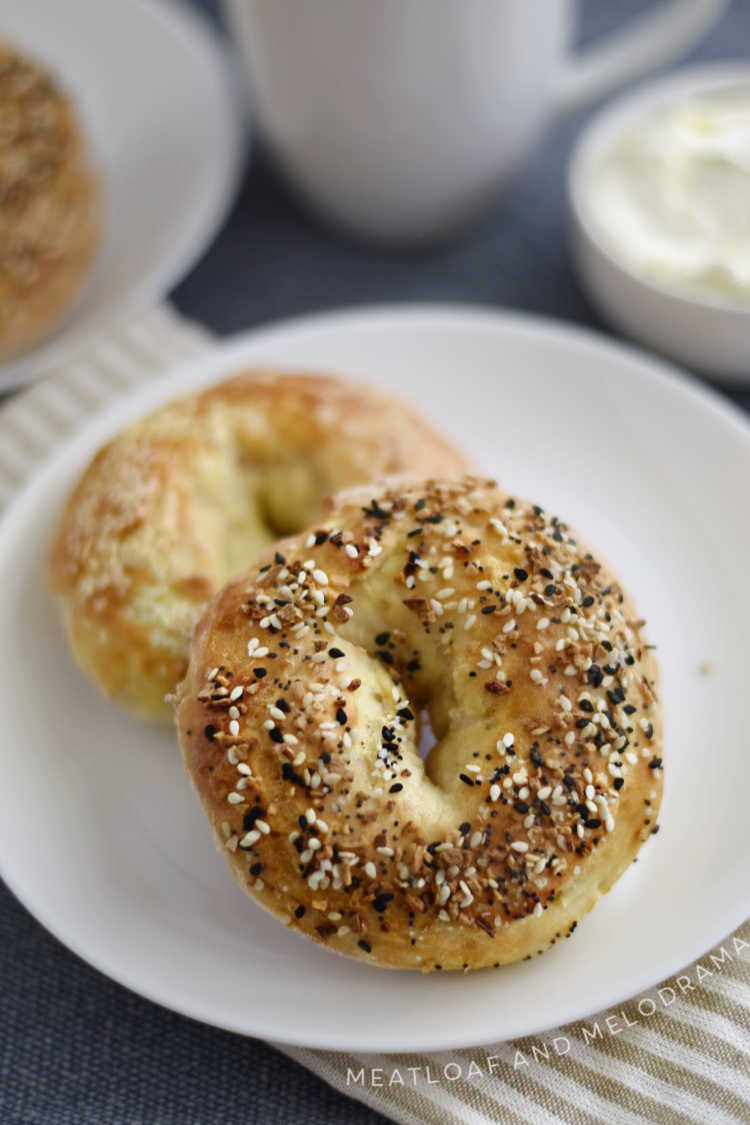 More lightened up recipes
2 Ingredient Bagel Recipe
Recipe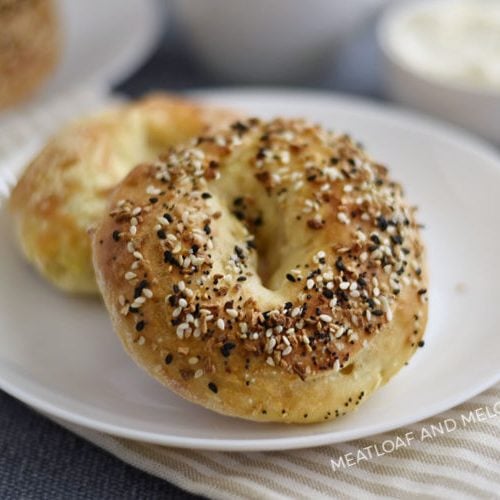 2 Ingredient Bagels
These easy 2 Ingredient Bagels are soft, chewy and have fewer calories than traditional bagels. Only 3 Weight Watchers Smart Points and so delicious!
Ingredients
1

cup

self-rising flour

1

cup

plain non-fat Greek Yogurt

OR 2 5.3 oz containers of Greek Yogurt

1

egg (optional)
Instructions
In a large mixing bowl, combine the flour and yogurt. Mixture will be somewhat crumbly and sticky to start out with and if mixed further, should form a mound of dough.

On a floured surface, knead the dough until it is no longer sticking to your hands. Shape the dough into a ball.

Divide the dough into 4 equal parts. Once cut, the dough may become sticky again. This is fine. You can knead the individual balls of dough further if you want.

Take one of the dough balls and roll it out with your hands until it forms a rope that is roughly the width of both of your hands placed directly next to each other. Combine the two ends of the rope together as to form a ring. You may have to squish down on the ends in order to get the ends to stick. Place on a parchment paper-lined baking sheet or a non-stick baking sheet. You have now made a bagel!

Repeat step 4 with the other balls of dough.

(Optional) In a separate bowl, roughly whisk an egg. Using a basting brush, apply an egg wash to the bagels. This allows the bagels to brown and crisp up on the top.

Bake at 350 degrees for 30 minutes or until the bottoms of the bagels are browned. The bagels should be firm at this point.

Broil the bagels on HI for 1-3 minutes or until the tops are more evenly browned. Remove from oven and allow to cool.

Everything Bagels: Sprinkle salt, minced onions, poppy seeds, and sesame seeds on top after applying the egg wash. I used an Everything Bagel seasoning that had all of these already included.

Salt Bagels: Sprinkle coarse salt on top after applying the egg wash.
Nutrition information is estimated. Please do your own calculation to fit special diets.
Nutrition
Calories:
155
kcal
Carbohydrates:
24
g
Protein:
9
g
Fat:
1
g
Cholesterol:
3
mg
Sodium:
23
mg
Potassium:
31
mg
Sugar:
2
g
Vitamin A:
35
IU
Calcium:
71
mg
Iron:
0.3
mg
I hope you enjoy these easy 2 ingredient bagels as much as we do!