These 4 Easy Appetizers with RITZ Crackers are simple and delicious. You'll love the mix of savory and sweet!
This is a sponsored post. All opinions are my own.
When it comes to easy entertaining, finger foods rule. As much as I love munching on appetizers at parties and on game days, I also love serving them anytime.
On the weekends, we like to make a bunch of different appetizers and enjoy them while we watch a movie. And when the weather is nice, like now, we'll eat out on the patio. It's quick, easy, and there's hardly anything to clean up. Plus, the kids never complain!
Sometimes, I let the kiddos build their own cracker sandwiches, using cold cuts, cheese, cream cheese or even, peanut butter. But, I also like to serve some premade appetizers, like bruschetta. And, I'll even put out some fruit-topped crackers for dessert.
Since we enjoy munching on appetizers so much, I like to stock up on cheese and crackers whenever I can. So the other day, I scored a great deal on both cream cheese and RITZ Crackers at Albertson's — You can save $1 on select varieties of cream cheese when you purchase 2 boxes of RITZ crackers.
Since the crackers were also on sale, I definitely took advantage of the offer! My whole family loves the buttery taste of RITZ Crackers, and we enjoy snacking on them as they are or dressed up with our favorite toppings.
If you're looking for some inspiration, or should I say RITZpiration, I've got four different recipes that you can make with RITZ Crackers and cream cheese. Two are sweet, and two are savory, but trust me, they're all delicious!
How to Make 4 Easy Appetizers with RITZ Crackers
Tomato Basil Caprese Crackers
Chocolate Drizzled Strawberry Crackers
Jalapeño Popper Toppers
Strawberry Cheesecake Bites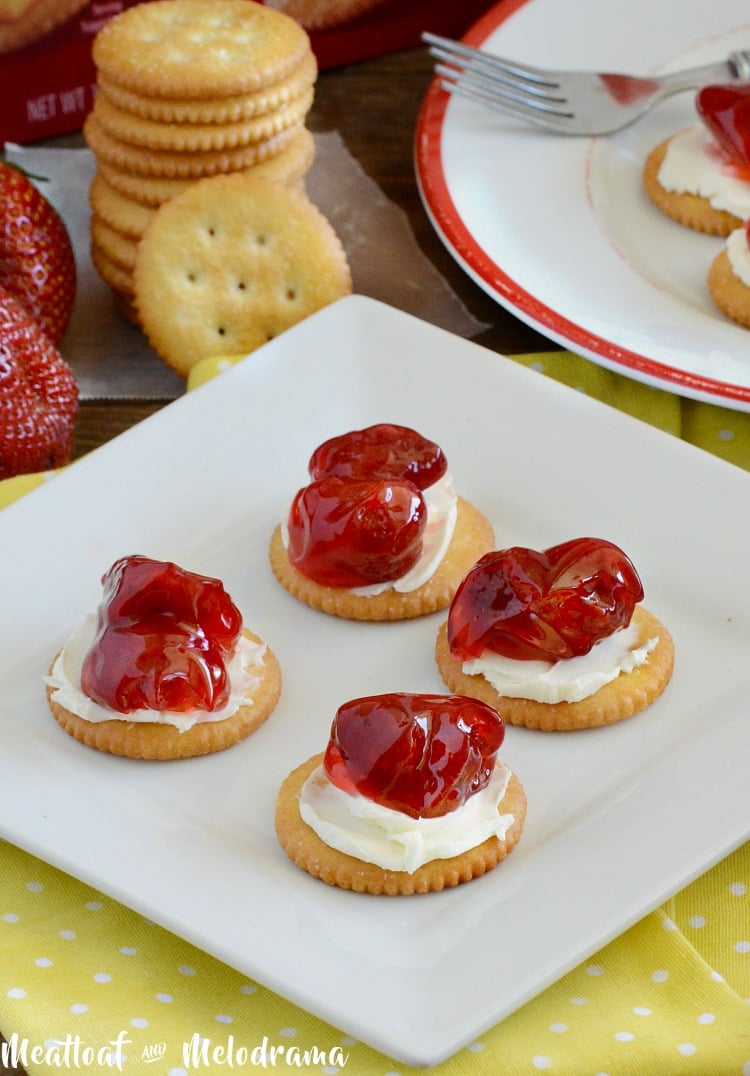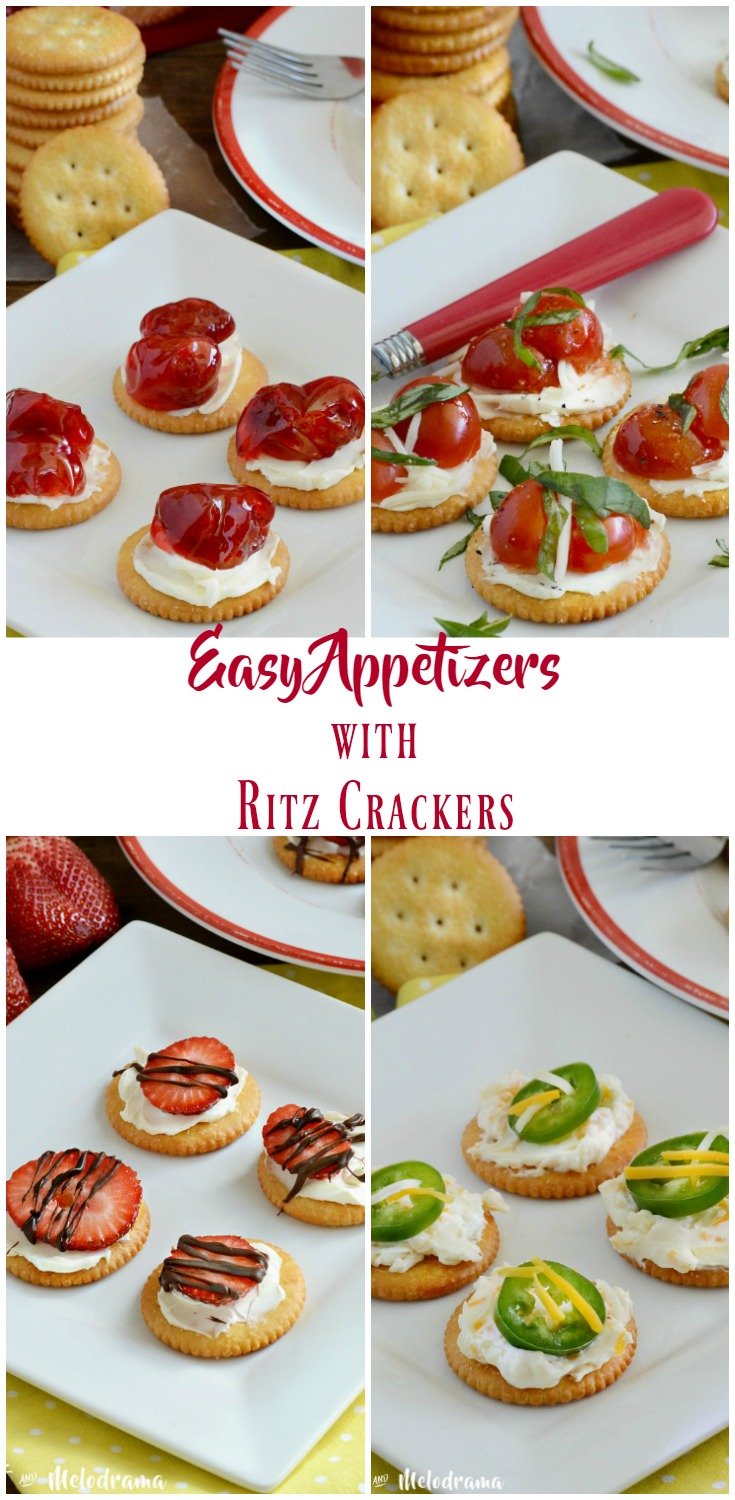 I hope you'll try one or more of these easy sweet and savory appetizer recipes with RITZ Crackers and cream cheese. And don't forget to take advantage of the savings at your local Albertsons Companies store!