One bite of these juicy Crock-Pot leftover pork carnitas and you'll never go back to ordinary tacos again! This easy recipe can be used for a quick dinner or appetizer anytime.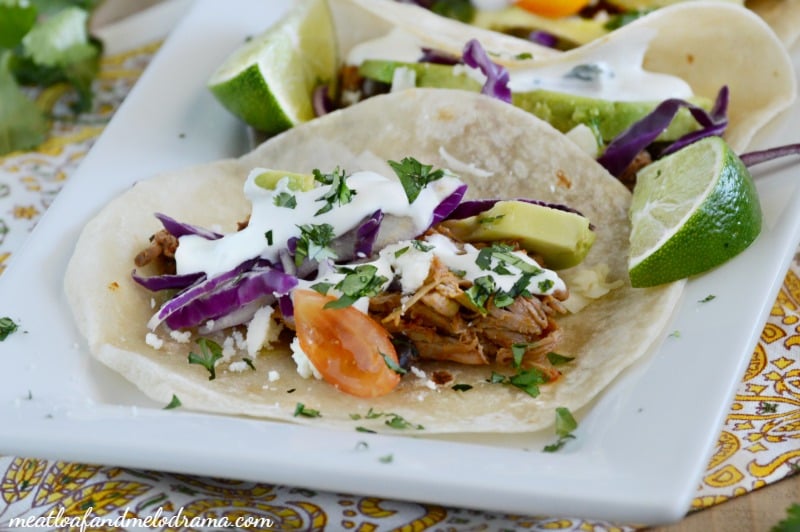 The Hubs absolutely loves grocery shopping -- way more than I do. It's almost like some primal hunter-gatherer thing with him. The other day, I asked him to stop by the store and pick up some pork chops, and he came home with practically the whole hog, including a huge pork butt roast. To be fair, the meat was on sale, but still.
We had grilled pork chops that night, and the next day, I stuffed that mega roast into the Crock-Pot and let it slow cook all day long. I have a go-to method for cooking pork roast in the slow cooker, which basically involves using garlic, onions and a little bit of salt and pepper. Sometimes, I'll add Dijon mustard or apple slices, but keeping it simple the first time around means that I can get creative with leftovers.h
We usually have barbecue pulled pork sandwiches at least once, and sometimes, I'll make pork carnitas with the leftover meat. These are smaller and lighter than regular tacos, so they're perfect for summer. And, since you use plenty of fresh toppings, you don't need a lot of meat -- Think budget friendly!
I just heat up some pork in a small pan and add black beans, spices, cilantro, lime juice and some water. The meat already has onions and garlic, but you can even add more if you prefer.
I like to heat up the tortillas in another small pan -- just a few seconds per side. This makes them, nice and soft. Then, you add the meat mixture.
.
Finally, you add as many toppings as you want!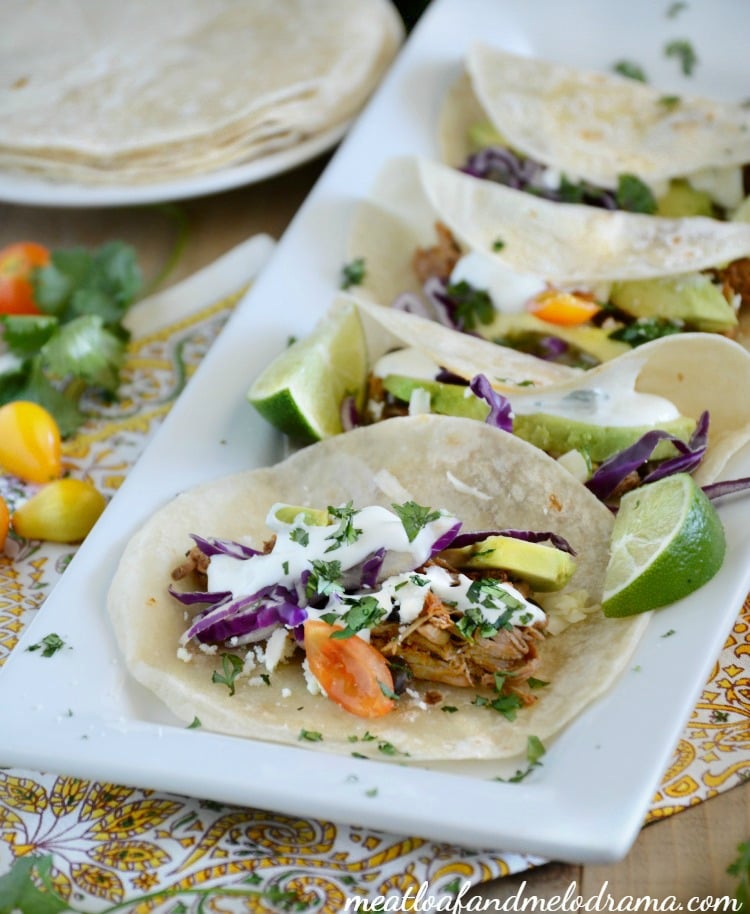 How to Make Crock-Pot Leftover Pork Carnitas
Recipe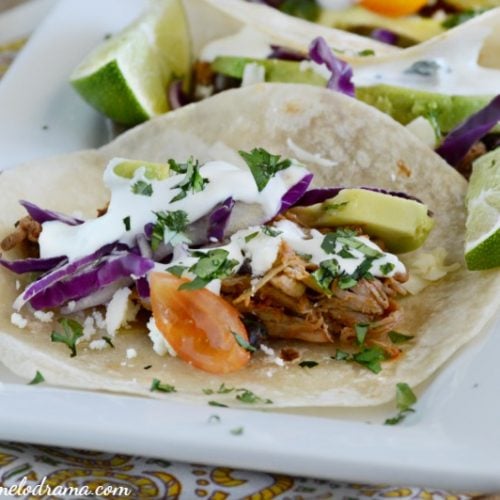 Crock-Pot leftover Pork Carnitas
Easy pork carnitas tacos made with leftover Crock-Pot pork roast
Ingredients
3

cups

to 4 of leftover cooked shredded pork

1

can black beans

rinsed and drained

2

teaspoons

sea salt

½

teaspoon

ground black pepper

2

teaspoons

cumin

2

teaspoons

paprika

Juice from 1 lime

¼

cup

water

or more if needed

2

tablespoons

olive oil

½

cup

chopped cilantro

Small tortillas

Your favorite toppings

like shredded red cabbage, Monterey Jack cheese, Cotija cheese, tomatoes, sour cream, avocados or guacamole, salsa
Instructions
In a small pan, heat the pork and black beans with the olive oil, and add the spices and water

Mix in the lime juice and cilantro

In another pan, heat the tortillas on both sides until soft and lightly brown, and keep covered on a plate until ready to use

Place small amount of meat mixture in each tortilla, and add your favorite toppings

Enjoy!
Nutrition information is estimated. Please do your own calculation to fit special diets.
Nutrition
Calories:
132
kcal
Carbohydrates:
10
g
Protein:
7
g
Fat:
6
g
Saturated Fat:
1
g
Cholesterol:
25
mg
Sodium:
741
mg
Potassium:
13
mg
Sugar:
8
g
Vitamin A:
255
IU
Vitamin C:
1.1
mg
Calcium:
33
mg
Iron:
0.8
mg
You can see how juicy the meat is. And those fresh toppings -- yum!
We had these easy pork carnitas for dinner last week and again for appetizers on Father's Day. The hunter-gatherer loves them and so does the rest of the family.
I hope you enjoy them too!

Sharing At
Met Monday, Weekend Potluck, TT&J