A mint chocolate chip milkshake made with plenty of mint chocolate chip ice cream and whole milk is rich, thick and very refreshing. If you're a fan of mint and chocolate, you'll love this drink!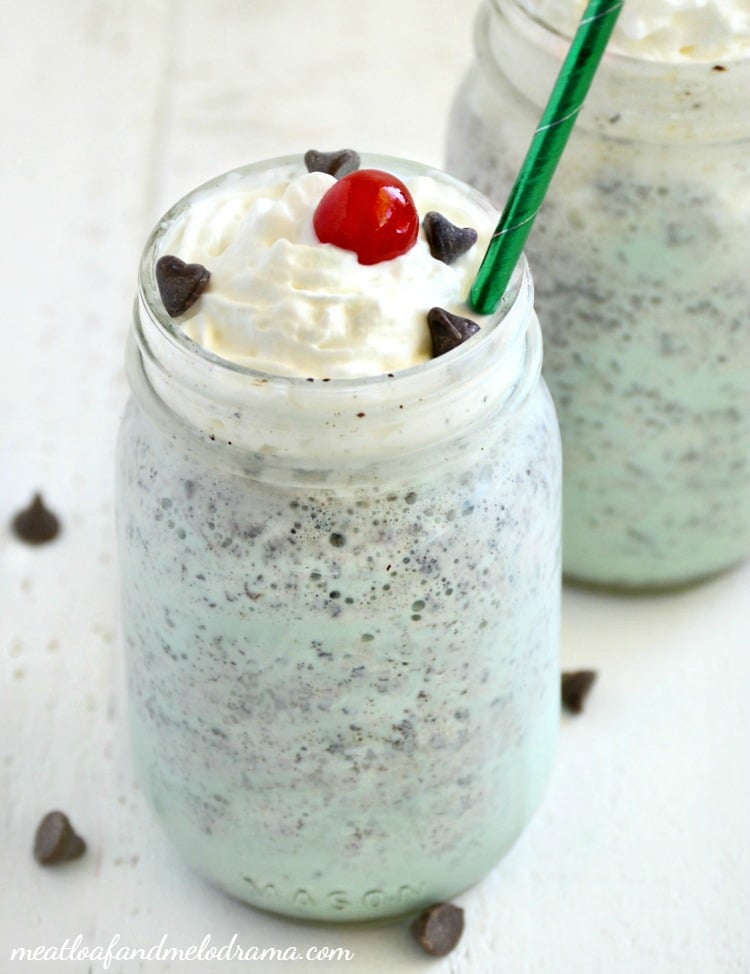 So the other day, the Hubs and I took our little guy out for lunch at one of our favorite burger joints. He was with us, the other kids weren't, and we let him splurge on a milkshake for dessert. Of course, the other kiddos read us the riot act when they found out, and I thought I'd never hear the end of it. It didn't matter that the others have had tons of milkshakes and other treats before or that we treated the other kids to ice cream the previous week. One kid got something the others didn't, and well, life just wasn't fair!
To make it up to them, I decided to make their favorite mint chocolate chip milkshakes today. I usually only make homemade milkshakes in the summer, but it's been super warm here lately, and it feels like summer is already on the way --ugh! It's not that I mind the summertime -- breaks are always nice -- I'm just not ready for our lovely triple-digit temps yet!
Anyway, milkshakes are super simple to make, and this one uses only two basic ingredients: milk and mint chocolate chip ice cream.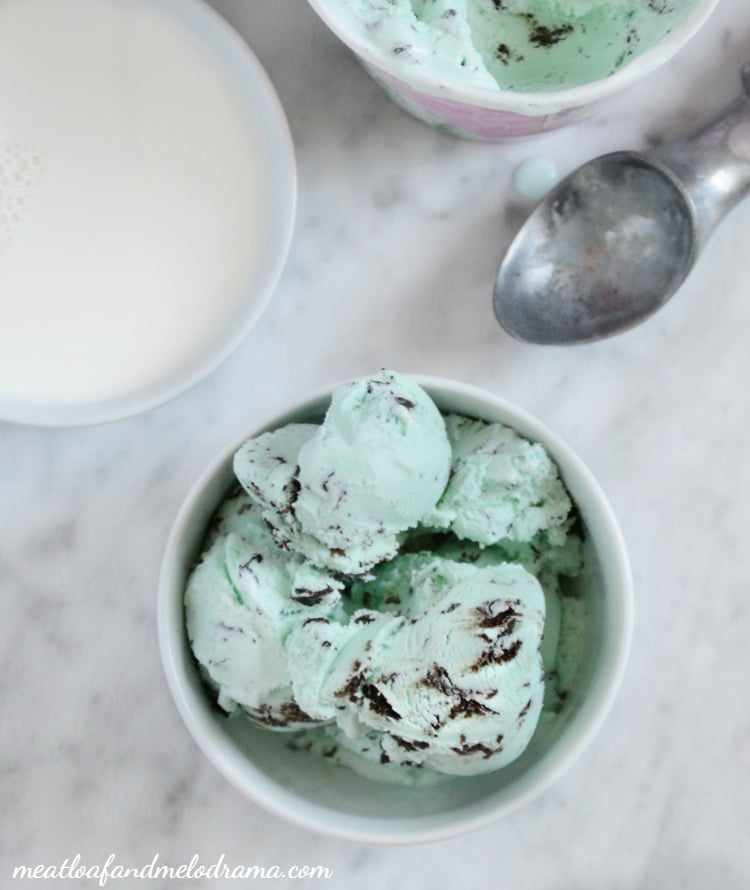 We like our shakes on the thick side, so I tried to use as little milk as possible. I also used whole milk. Normally, we use 2 percent for everyday use, but I find that whole milk makes a richer shake. If you're going to splurge, go all out!
I like to stick the glasses into the freezer for a few minutes before I fill them with the milkshakes. This way, the shakes stay as cold and thick as possible and don't get runny too fast.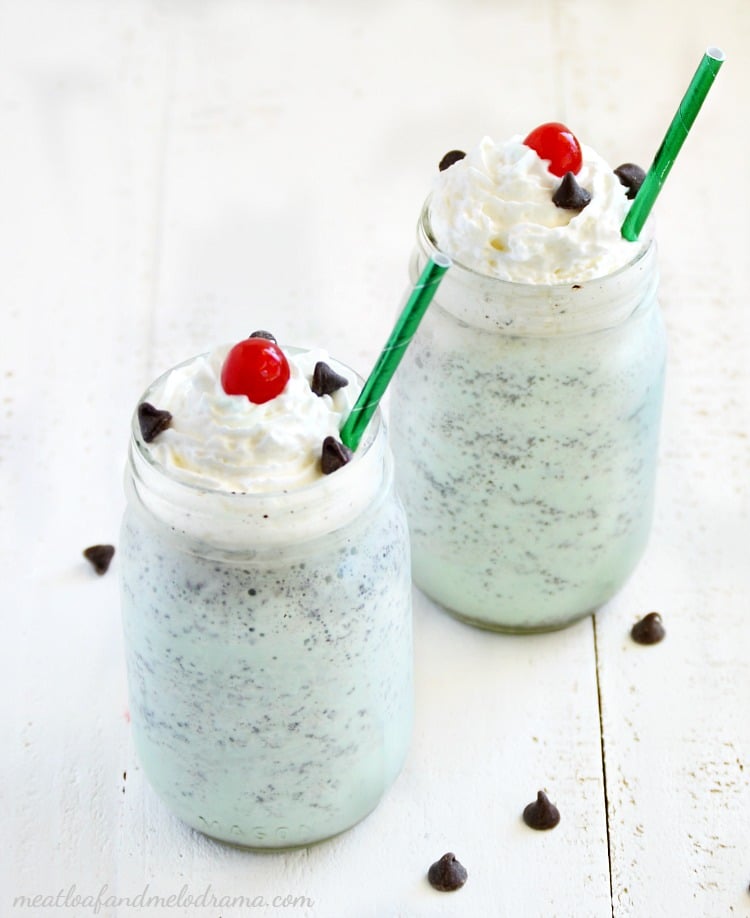 Of course, every milkshake deserves a little something extra, so I topped the shakes with whipped cream, maraschino cherries and some extra chocolate chips -- yum! Pretty please with a cherry on top? Yes, please!
You can make these mint chocolate chip milkshakes for St. Patrick's Day, but they're perfect for any day. My kids inhaled these, and I'm happy to say all's well now!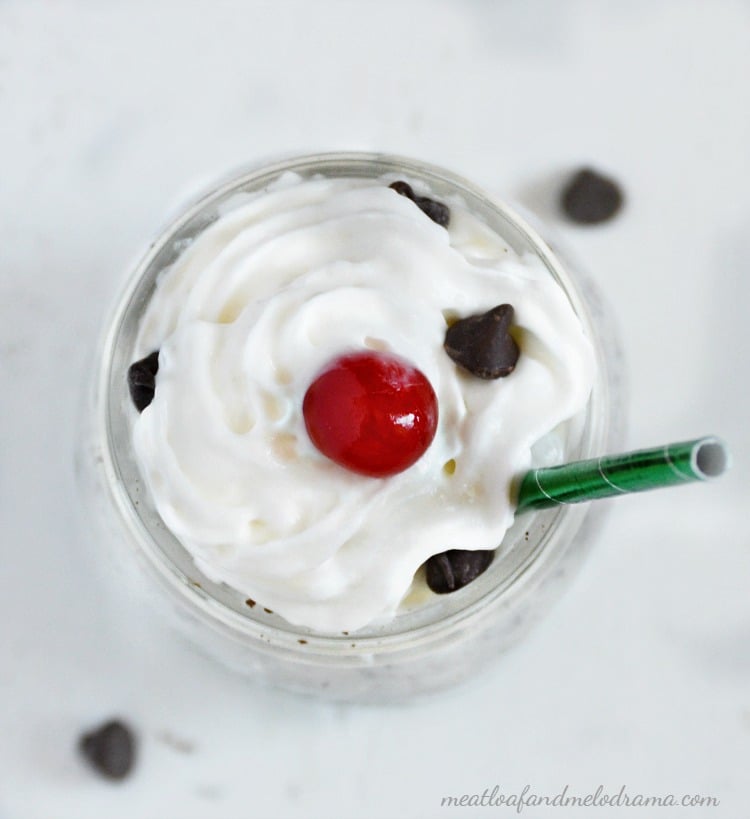 How to Make a Mint Chocolate Chip Milkshake
Recipe
Mint Chocolate Chip Milkshake
A rich, thick and minty milkshake that mint lovers will adore.
Ingredients
3

cups

mint chocolate chip ice cream

firmly packed

1 ½

cups

whole milk

Whipped cream

maraschino cherries and chocolate chips (optional)
Instructions
In a blender, add the ice cream and the whole milk

Blend until ingredients are creamy

Pour into tall glasses

Top with optional ingredients

Enjoy!
Nutrition information is estimated. Please do your own calculation to fit special diets.
Nutrition
Calories:
521
kcal
Carbohydrates:
55
g
Protein:
12
g
Fat:
27
g
Saturated Fat:
16
g
Cholesterol:
105
mg
Sodium:
237
mg
Potassium:
635
mg
Fiber:
1
g
Sugar:
51
g
Vitamin A:
1130
IU
Vitamin C:
1.2
mg
Calcium:
460
mg
Iron:
0.2
mg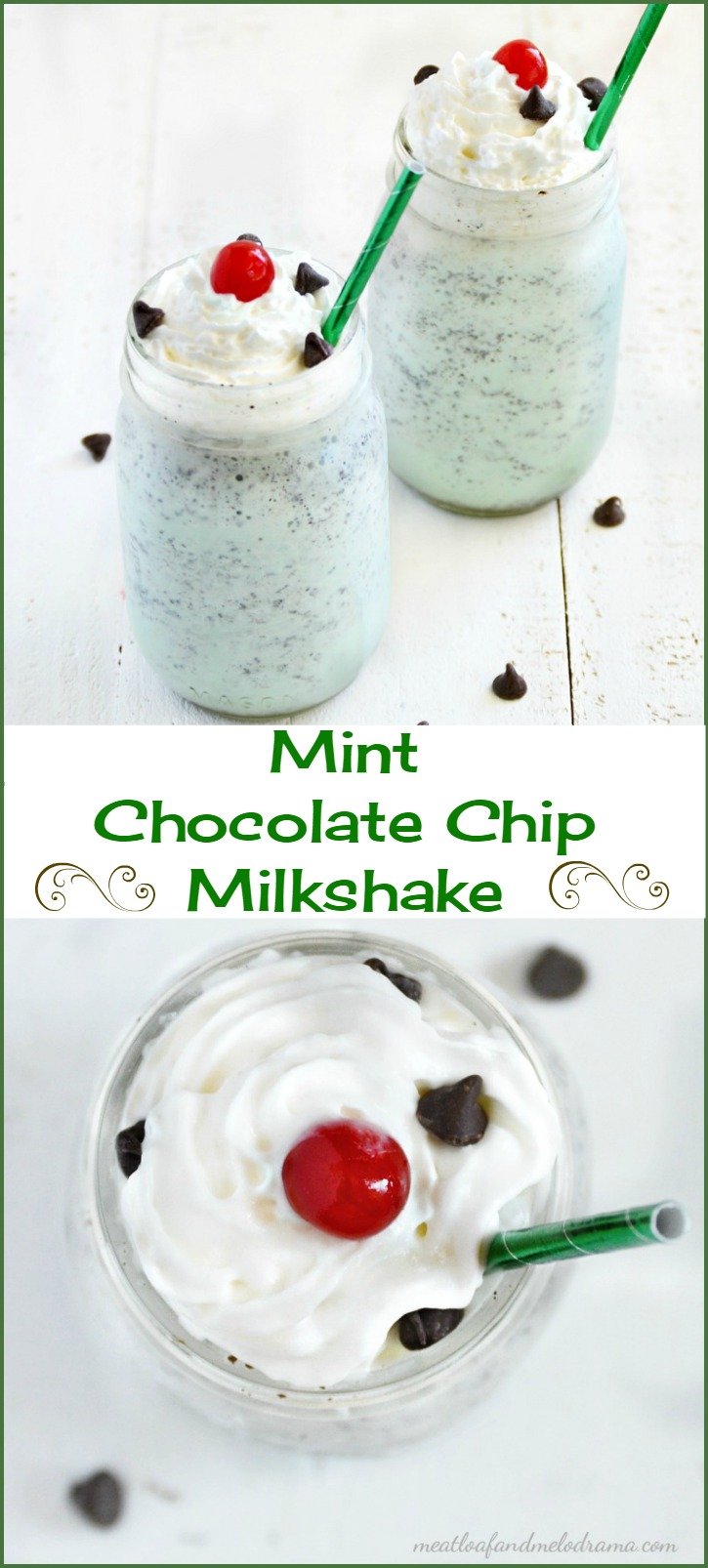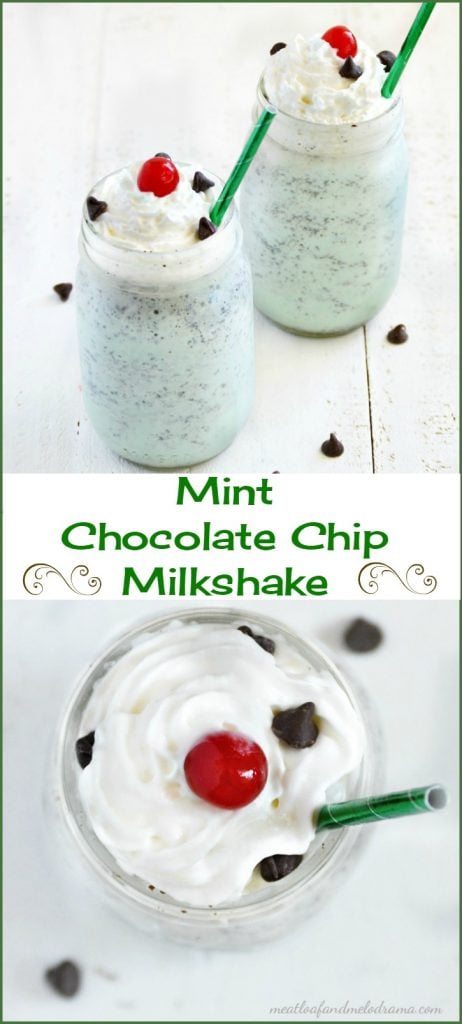 Happy splurging!