How to prepare for your child's dance recital
June is dance recital season, and if you've never been to one before, you may not know what to expect. My little diva has several recitals under her belt now, and I've spent tons of time backstage, so I thought I would share what we have learned along the way. Of course every dance studio is different, but here are some of our tips for a great dance recital experience.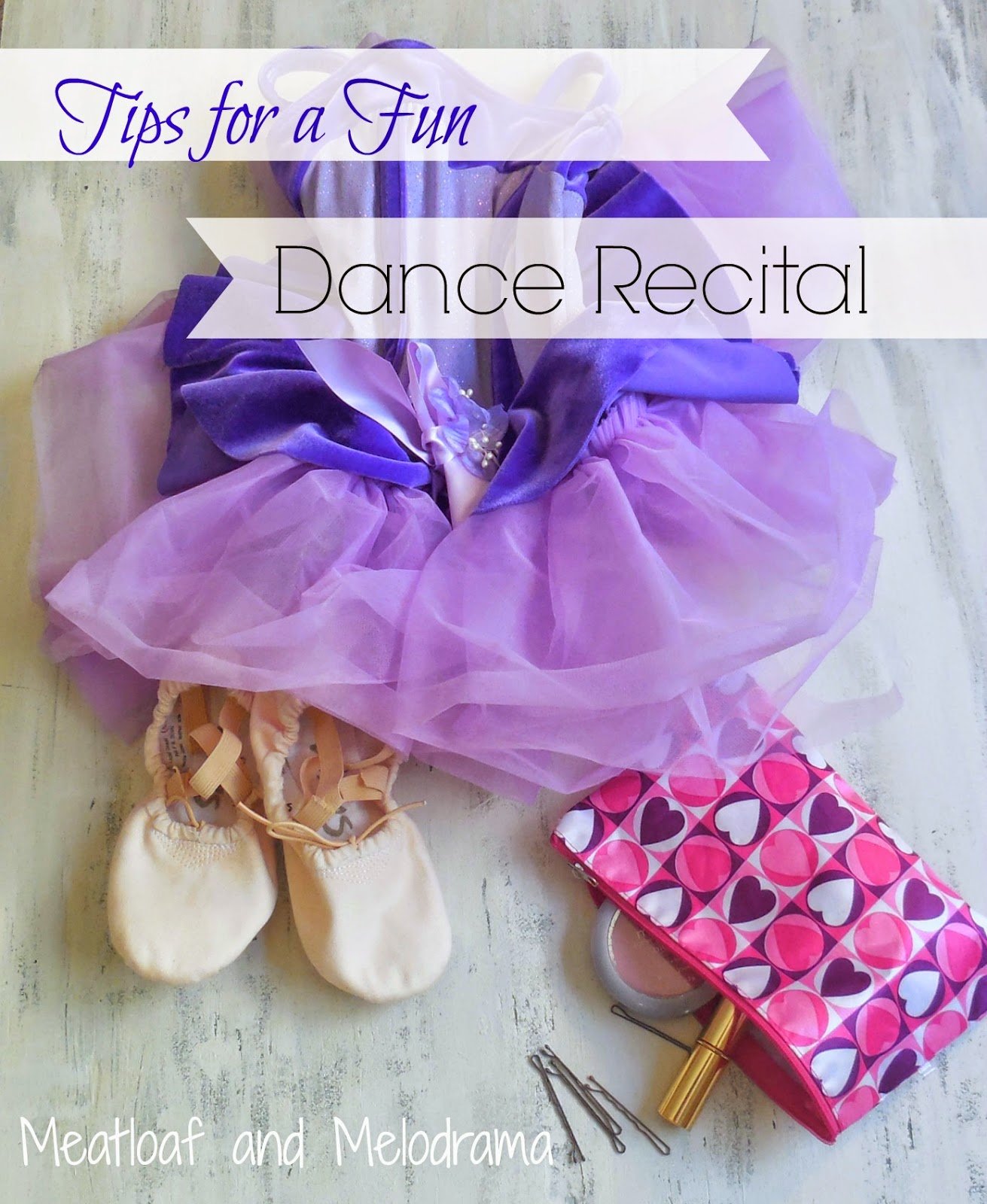 Be Prepared
Inspect all costumes and accessories a few days before the performance and make sure everything is in good contidion. Some studios require new shoes and tights for the performance, but if yours does not, at least make sure everything is clean and in top shape. You also want to make sure that you have everything you need so that you aren't running out to the store at the last minute!
Pack the night Before
Gather costumes, tights, shoes and any other accessories and have them ready to go the night before the recital. Make sure to label your child's costume and other belongings too. It's also a great idea to have an extra pair of tights, bobby pins and hair clips packed in your child's dance bag -- just in case!
Include Comfort Items
Depending on how large the studio is, there may be a wait before your child performs, or there may be a long time between dances. Many backstage moms bring snacks and things to keep the kids entertained, but you can pack your own things too. You may want to send coloring books, snacks and a blanket for your child to relax on. Your child may also want to bring a favorite stuffed animal for company.
Get to Know the Backstage Moms
Make sure you and your child are both familiar with the backstage moms so there's no anxiety about leaving your child in that person's care. It's also a good idea to leave your cell phone number with the mom, just in case she needs to contact you.
Bring a Treat
Your child has worked hard for this moment, so it's always nice to bring a little treat for after the recital. Some studios sell flowers at the recital, but you may want to bring your child's favorite candy or whatever you think will work best.
Expect the Unexpected
No matter how hard your child has prepared for the performance, she may still have some stage fright. Some children freeze up or forget the steps, and others stop to wave at parents or make up their own dances. It's all normal, and if your child is the one waving, wave back! Above all, you want this to be a fun experience for both you and your child!
I hope these tips are helpful, and if you're a dance mom and you have any other ideas, I would love to hear them.
Enjoy your recital, and have a great day!
Dee 🙂