This easy Sharpie tie dye T-shirt is a super fun and budget friendly summer craft for kids and parents too!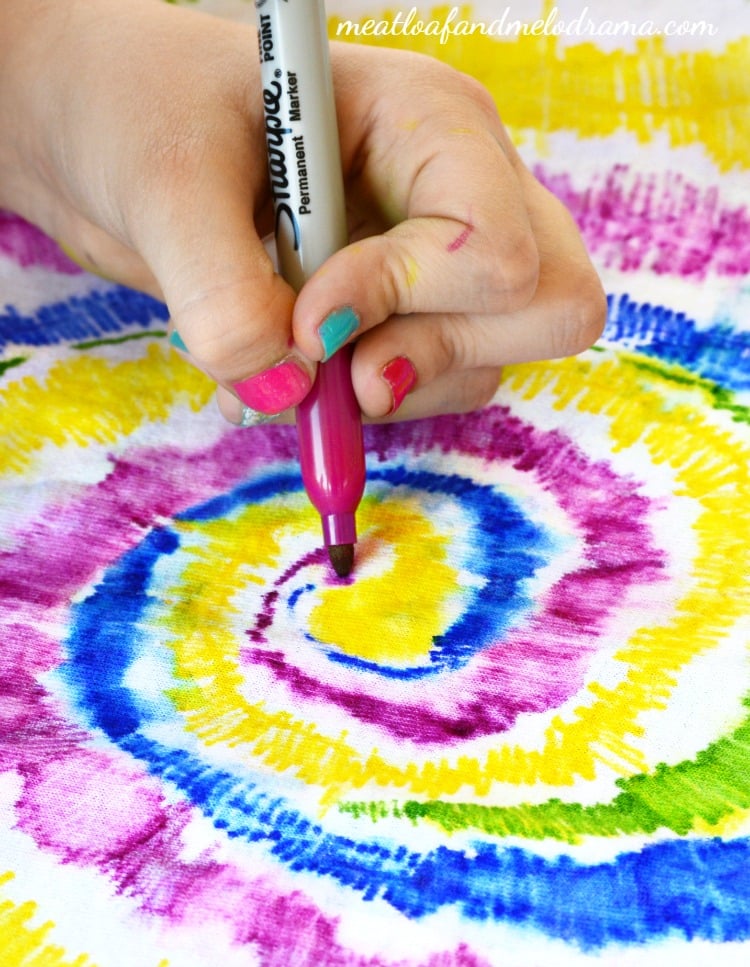 So, we're taking a short break from easy recipes today, and I'm sharing an easy craft, instead. I usually have a few of these fun projects on the blog during the summer because the kids are home, and they always have great ideas.
My daughter loves the look of tie dye clothing, and she has been wanting to try this for a long time. I remember seeing some tie dye shirts made with Sharpie markers last year, and this seemed like it would be so much easier and a lot less messy than the usual method.
The other nice thing about using permanent markers to decorate a shirt is that it can be cheaper, especially if you already have most of the supplies you need. The only thing we had to buy was a plain white T-shirt, and I found these on sale at the craft store -- score!
You can find these just about everywhere, and you might even have old ones at home. If you're buying a new shirt, be sure to wash it first.
How To Make an Easy Sharpie Tie Dye T-Shirt
Here are the supplies we used:
Plain white T-shirt

Sharpie markers, or any type of permanent markers

Cardboard

Cotton swabs

Rubbing alcohol
You'll also need a well-ventilated space to work in, since you're using the rubbing alcohol, or you can even do this outside. Also, make sure you don't use the alcohol around any open flames -- just saying!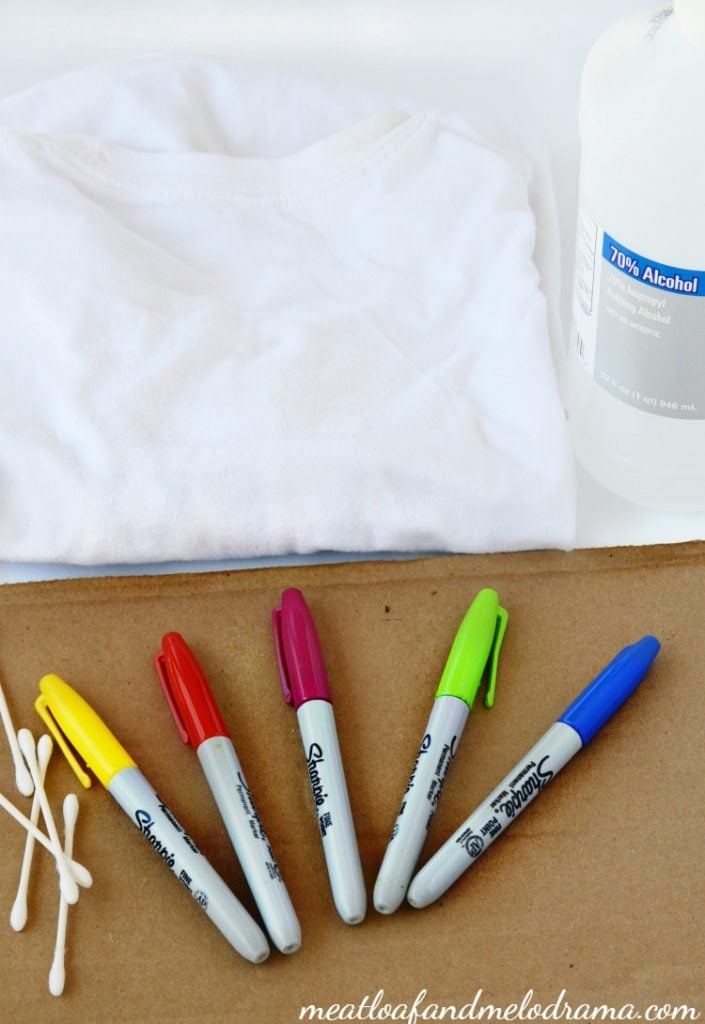 First, you insert the cardboard inside the shirt so that the ink doesn't bleed from the front of the shirt to the back. Then, you can go to town the design.
My daughter wanted the shirt to be as colorful as possible, so she made kind of a swirling, circular pattern beginning in the middle and going out to the sides. Instead of making straight lines, she went back and forth in a zig-zag pattern.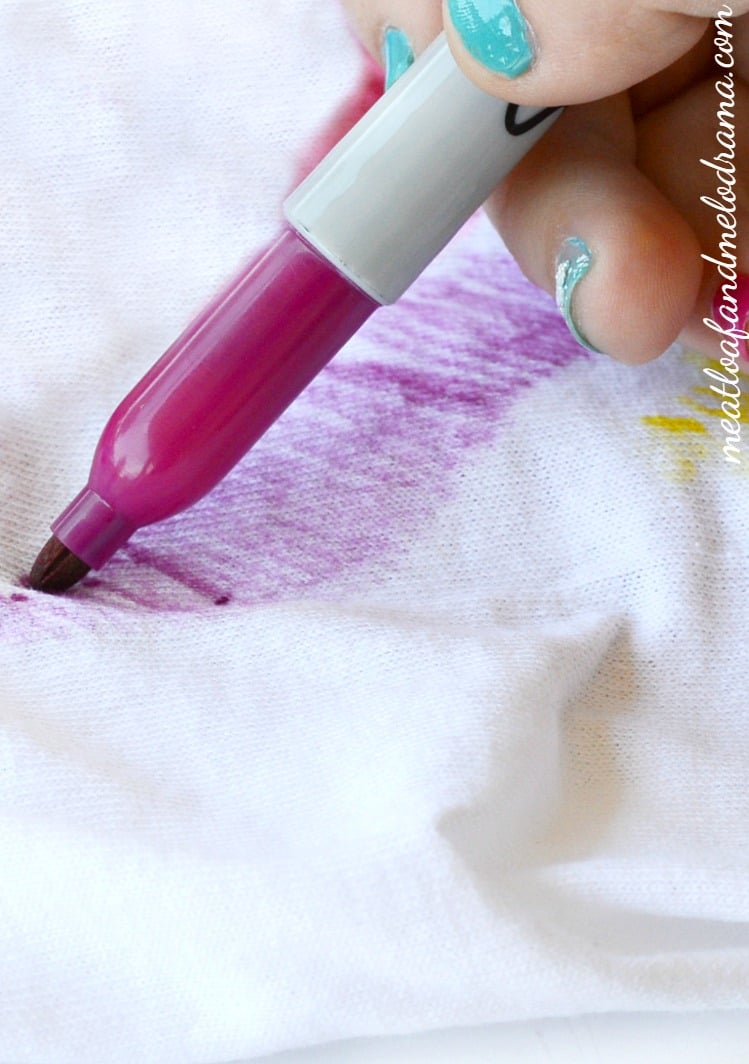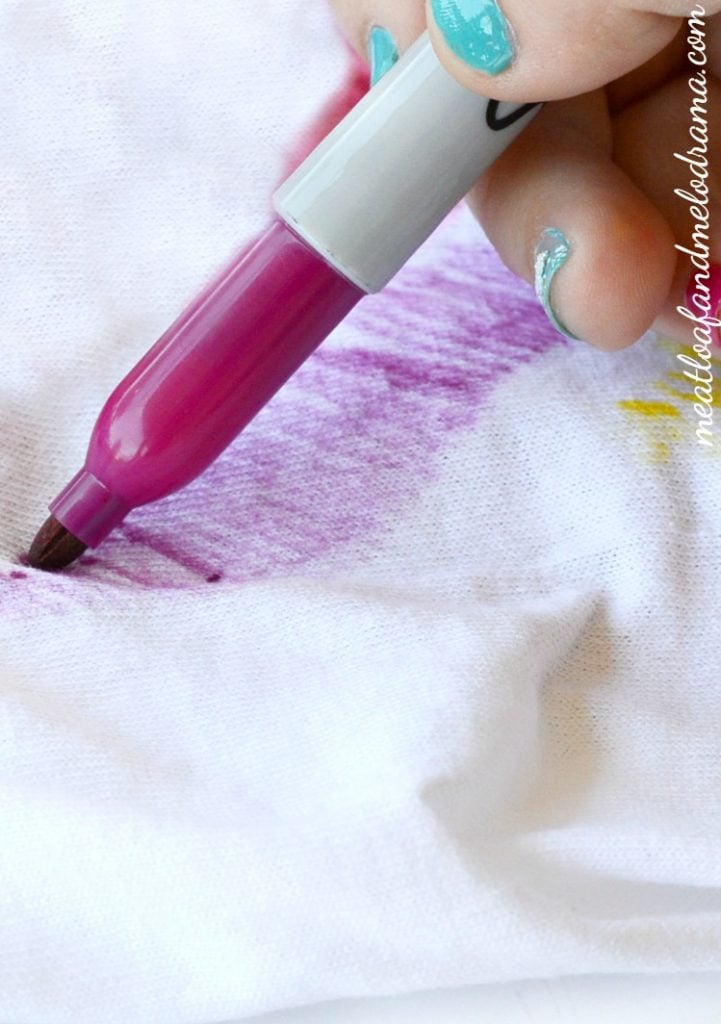 When she was done with the design, we dipped the cotton swabs in the rubbing alcohol and used them to blur the lines together.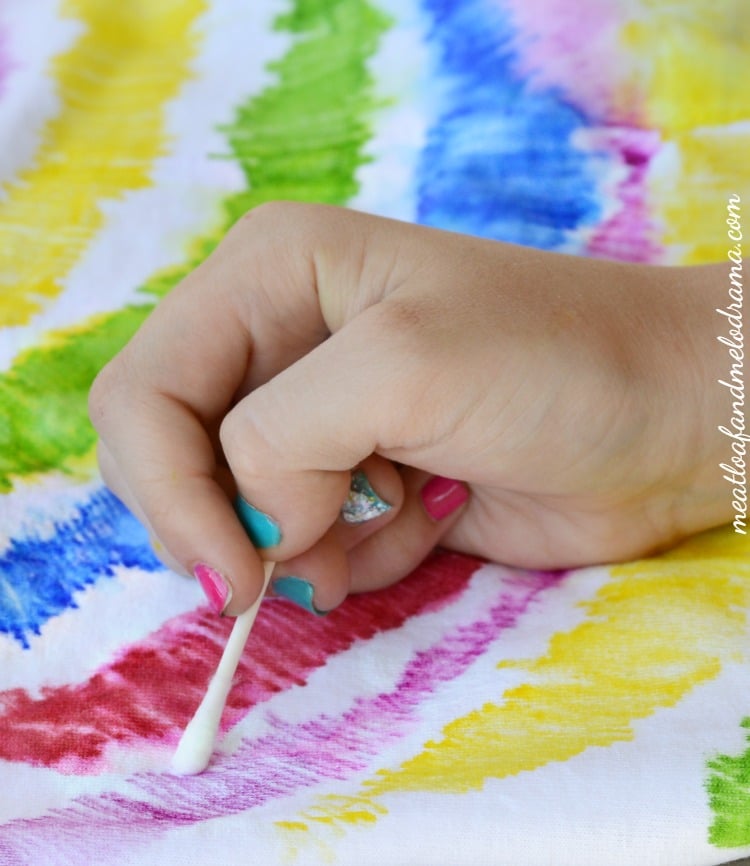 I put the shirt outside to dry in the hot sunshine, and when it was dry, my daughter tried it on.
Isn't it cute?! To be honest though, she spent a lot of time on the design, but it's summer, and she absolutely loves doing creative stuff like this.
You can make any pattern you want and use any colors you want -- that's what's so fun about this easy Sharpie tie dye T-shirt.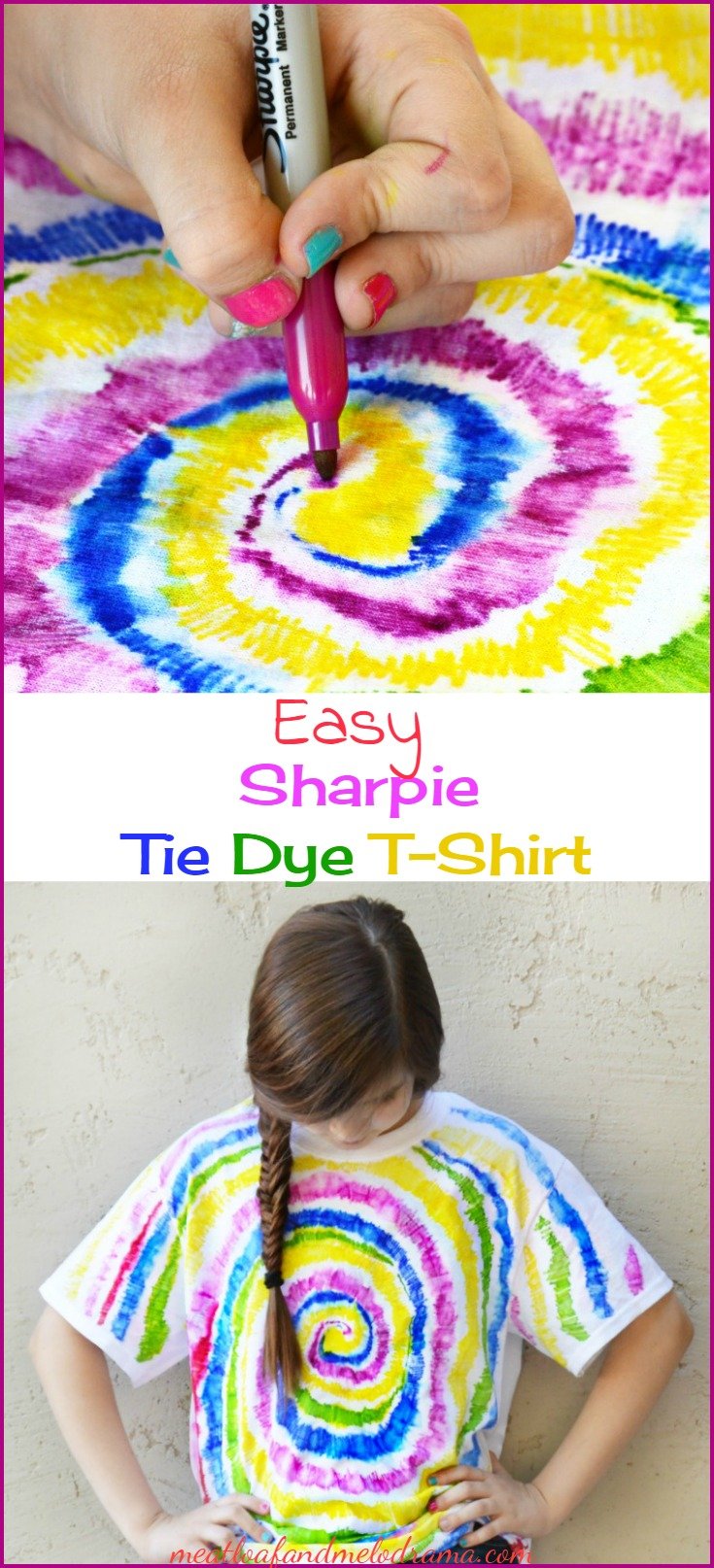 Happy crafting!

Sharing At
TT&J, Met Monday