This easy recipe for brown sugar maple Baked Acorn Squash takes ordinary squash to an entirely different level and makes it special enough for Thanksgiving or other holiday dinners!
I love how acorn squash looks. I love the shape and the color, so I buy some early in the
season, put them in a large wooden bowl and use this as my kitchen table centerpiece until I'm ready to cook the squash.
It makes a natural, beautiful arrangement, but I just have to remember to cook it! So right before Thanksgiving, when I'm planning my Christmas decorations, I'll take the centerpiece apart and serve it for dinner — fun, huh?!
Acorn squash is super easy to prepare, and really, the hardest part is cutting it in half. So I sometimes cheat and have the Hubs cut it for me, and then I do the rest.
How to make baked acorn squash in the oven
First, cut the squash in half. Then, scoop out the seeds with a fork. If you've ever scooped out pumpkin seeds, this part is a breeze!
When the squash is done, it's filled with a sweet, caramel-like filling that makes it taste like dessert.
I usually cut the squash in half, which makes the sauce spill out, but I scoop it up again and drizzle the sauce over the cut squash, and everyone's happy, especially the kiddos since this is about the only way they eat squash!
Recipe for Baked Acorn Squash with Maple Syrup and Brown Sugar
This recipe for baked acorn squash is impossible to mess up, and you can play around with the amounts to suit your own tastes. If you don't have maple syrup, you could use honey or even just butter and brown sugar. It's completely up to you.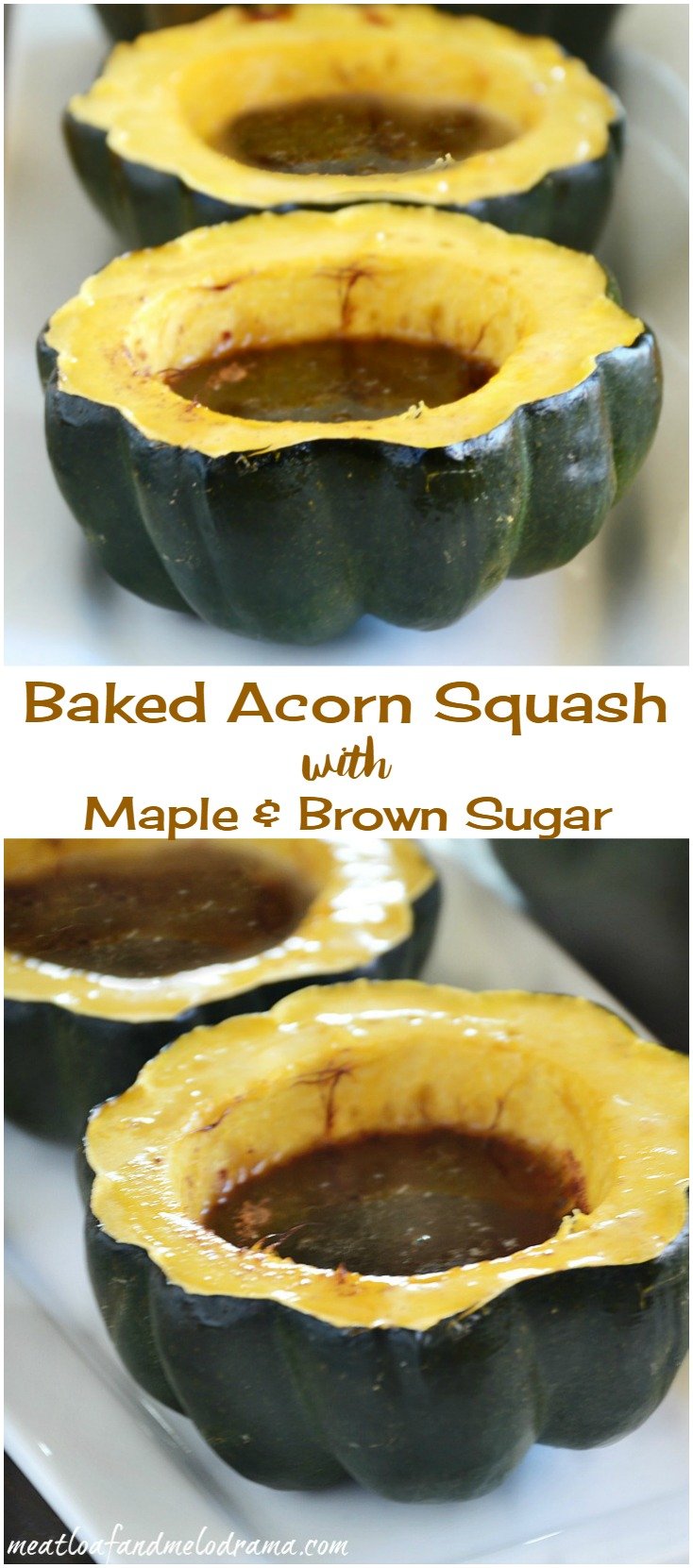 I hope you enjoy this easy baked acorn squash recipe as much as we do!