Our December Monthly Meal Plan features easy dinner recipes, side dishes and desserts. We're also sharing some Christmas and holiday recipes this month!

It's time for the December monthly meal plan, and I've got an entire month's worth of easy dinners, sides and dessert recipes for you! Since Christmas is this month, I've also included some extra sweet treats for your holiday baking and ideas for your holiday dinner.
The beauty of this meal plan is it's very flexible. You can mix and match the dinners, desserts and sides to create a menu that works for you.   You'll also find some leftover ham recipes at the end of the menu.
December Monthly Meal Plan
Week 1
Main dish – Sheet pan salmon and asparagus
Main dish – Molasses short ribs
Main dish – Loaded potato baked soup
Main dish – Chinese sweet and sour pork meatballs
Main dish – Easy steak fajitas
Main dish – One pot coconut noodle soup
Main dish – Italian stuffed peppers
Side dish – Southern corn bread
Side dish – Blistered grape tomatoes
Dessert – Chocolate turtle cupcakes
Dessert – Slow cooker cinnamon sugar candied almonds
Week 2
Main dish – Pierogi lasagna
Main dish – Meatloaf with brown gravy
Main dish – Instant Pot Pot Roast 
Main dish –  Pasta bake
Main dish – Spaghetti squash boats
Main dish – Chili recipe
Main dish – Skillet shepherds pie
Side dish – Garlic herb rolls
Side dish – Crispy edamame
Side dish – Spicy cheddar sausage balls
Dessert – Mint chip sugar cookies
Dessert – Holiday peppermint cake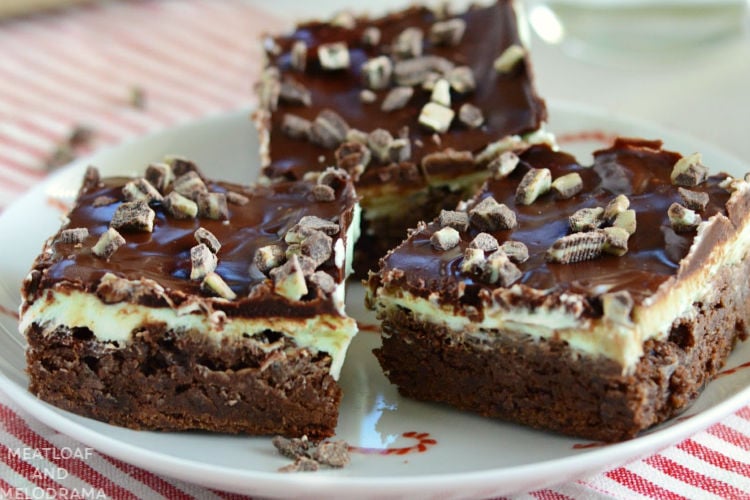 Week 3
Main dish – Easy chicken stir fry
Main dish – Easy Swedish meatballs
Main dish – Green bean casserole soup
Main dish – Pork fajita bowl
Main dish – Crock pot lemon chicken
Main dish – White Castle casserole
Main dish – Tequila lime shrimp
Side dish – Ham and cheese baked rice
Side dish – Spicy zucchini noodles
Side dish – Mashed potatoes
Dessert – 3 ingredient chocolate fudge
Dessert – Mint Chocolate Chip Bars
Week 4
Main dish – Maple Blackberry Ham
Main dish – Instant Pot Ham 
Main dish – One dish baked salsa chicken casserole
Main dish – Ham mac and cheese
Main dish –  Herb rubbed prime rib
Main dish – Instant pot turkey recipe
Side dish – Creamy slow cooker scalloped potatoes
Side dish – Garlic roasted broccoli
Side dish – Baked mac and cheese
Side dish –  Instant Pot Mashed potatoes 
Dessert – Chocolate chip cookie bars
Dessert – Caramel stuffed sugar cookies
Leftover ham recipes