Hi There!
I've been working on decorating my mantel for fall, and I want to show you a DIY project that I made for it. We have a corner fireplace and a very tall wall above the mantel, which really needs a large painting or some type of artwork to break up the space between the mantel and the ceiling. But, these can be pricey! I love rustic decor, and a few months ago I made a rustic-looking white picket fence, propped it on the mantel and used this as part of spring and summer decorating.
I loved how the fence looked on the mantel, but I wanted something a little different for fall.
So, Hubby and I purchased some tall fencing material, and I turned this into a weathered wooden fence to use as part of the fall mantel decor.
I love this material, and I've used it for the rustic wall art in the family room and for a DIY pet gate in the stairway. If you look at those projects, you can see that I didn't paint the wood at all. But for this project, I wanted the wood to look aged and weathered. We had the nice folks at Home Depot cut the boards in half, and hubby sanded them glued some together to make this short fence.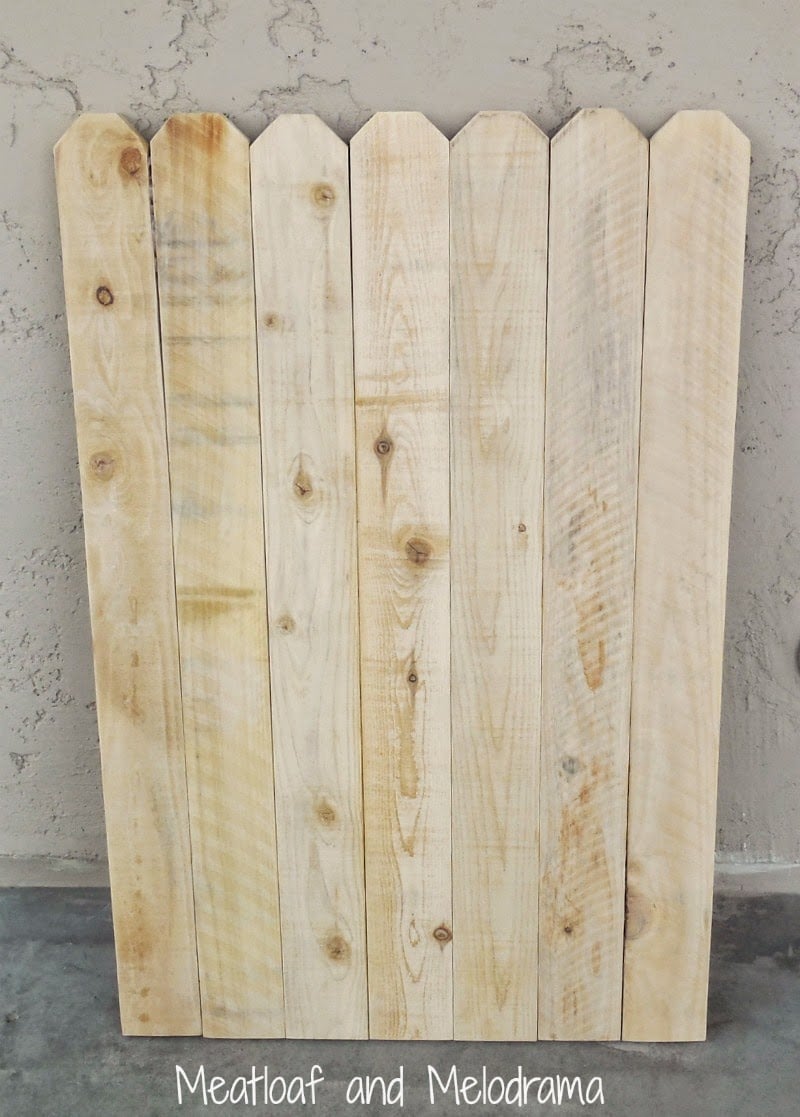 To make the wood look old, I mixed some brown and grey acrylic paint together and watered it down — way down! Then, I painted the wood with several coats of the watered-down paint until it was the shade that I wanted. I used more grey in some areas and a little more brown in others. See the difference?!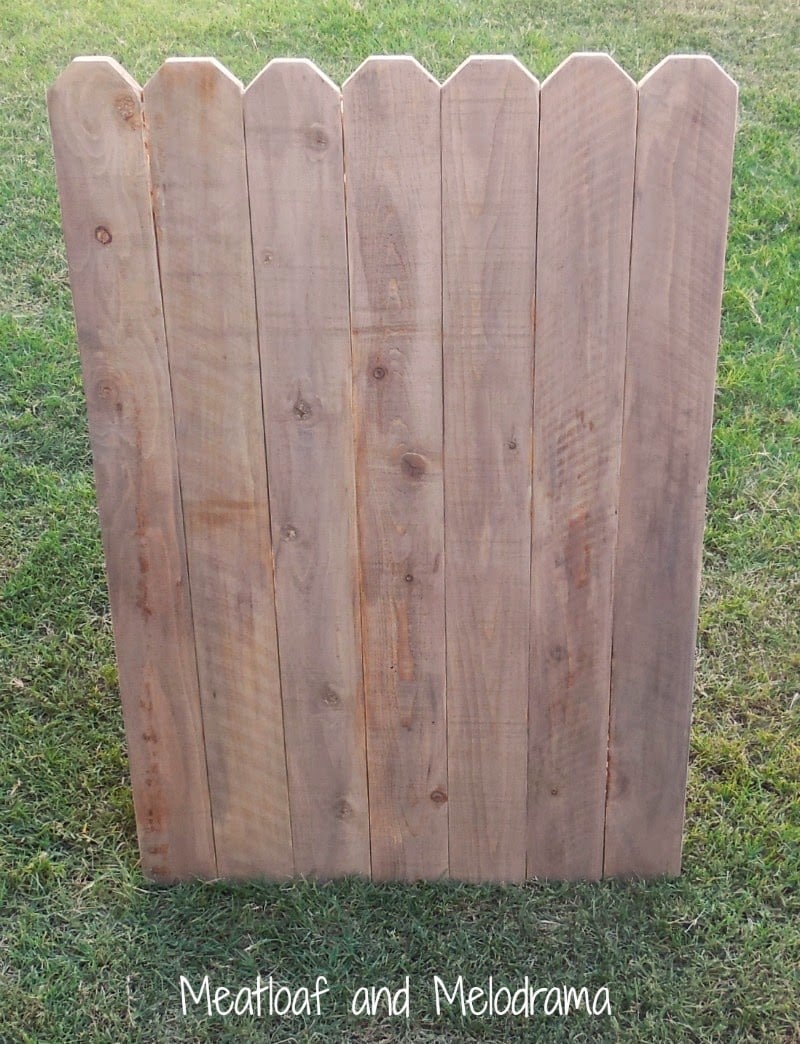 Then, I added the fall pennant garland I made earlier, and I made another garland from some Dollar Store fall leaves. Easy peasy! It was windy when I was taking these pictures, and the leaves were blowing in the wind.
It's been just a tad cooler here, so it actually felt a little bit like early fall. I can tell how the light is changing in the afternoon now, and yep, fall is on it's way. Of course, in the desert, we have to bring in a lot of props. But still, I'm excited!
I already have the wooden fence on the mantel, and it looks great. I just have to finish the rest of the mantel, and I'll show you what it looks like next week.
Oh, I just got an Instagram account, and when I connect everything, I may give you a sneak peak before the reveal.
Thanks so much for visiting. Have an awesome day!
Dee 🙂
Sharing At :
Thrifty Decor Chick, Feathered Nest Friday, Freedom Fridays, Flaunt It Friday, I Heart Nap Time, Say G'Day, Best of the Weekend, DIY Sunday Showcase, Inspiration Monday, Monday Funday, Metamorphosis Monday, Tweak It Tuesday, Inspire Me, The Scoop, Treasure Box Tuesday, Twirl and Take a Bow, Wow Us Wednesday, Whimsy Wednesday, Party in your PJs, The Southern Special, Worthwhile Wednesdays, Whatever Goes Wednesday