Hi friends! I love making and baking goodies from scratch whenever I can, but sometimes, it's just a tad easier to take a shortcut — like today, for instance. The kiddos asked what we were having for dessert, and we didn't really have anything sweet except for some leftover Easter candy, which I'm still trying to ration. After a quick pantry inspection, I found a box of lemon cake mix, so I put the young dessert lovers to work, and we whipped up a batch of these Easy Lemon Crinkle Cookies.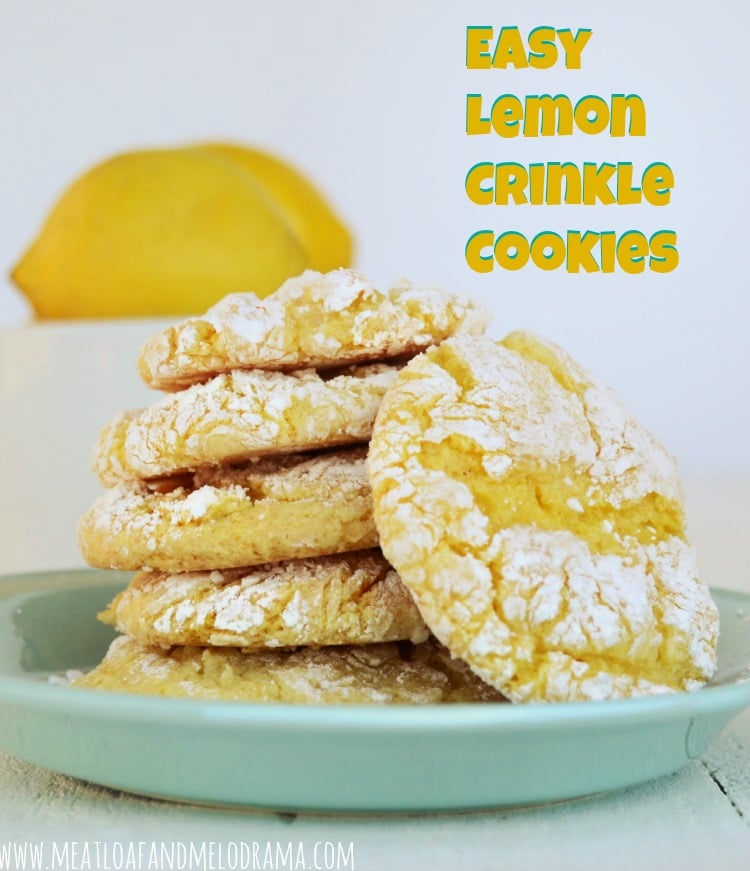 Back in the fall, I found a recipe for cake mix cookies made with Cool Whip, and even though it sounded strange, I gave it a try. We used chocolate cake mix, and the cookies were soft, chewy and super delicious. I made some peppermint crinkle cookies around the holidays, so why not try making lemon cake mix cookies? Or more specifically, lemon cake mix crinkle cookies — say that five times fast.

These cookies are incredibly easy to make, but they are also very messy. Your hands will be covered with cake mix goo, but the results are very worth it! My daughter also managed to get Cool Whip in her hair, but oh well.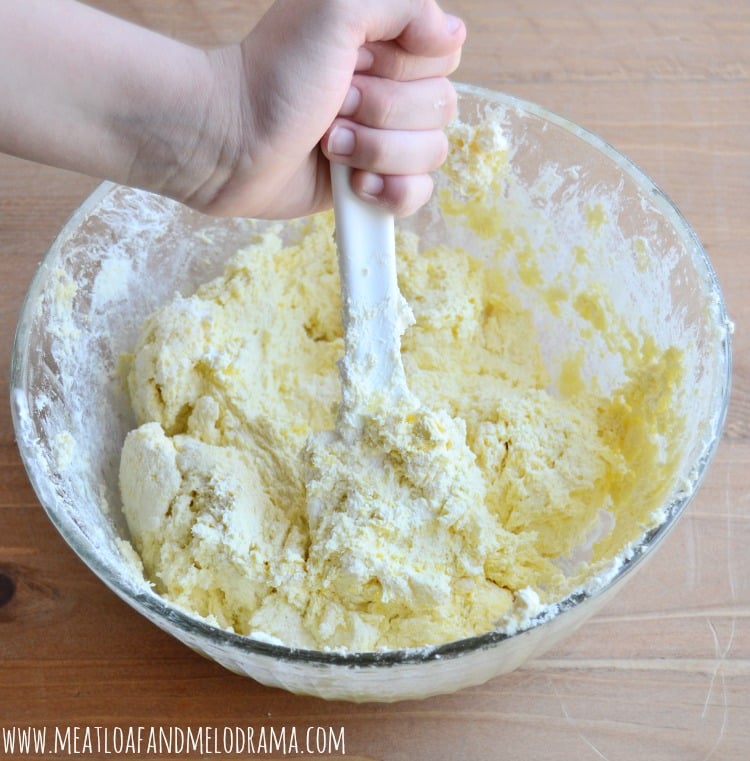 Ingredients
1 box lemon cake mix, any brand is fine

1 8-oz container of Cool Whip or a generic version

1 egg, beaten

1/2 teaspoon lemon juice

Powdered sugar for rolling the cookies in


Directions
In a large bowl, mix the cake mix, Cool Whip, egg and lemon juice together until well combined.
Take a tablespoon of dough at a time, and roll it in the powdered sugar until covered.
Place cookies about two inches apart on a well greased cookie sheet.
Bake in a 350-degree oven for about 10 to 12 minutes or until edges are just slightly brown and crisp.
Allow to cool, and enjoy!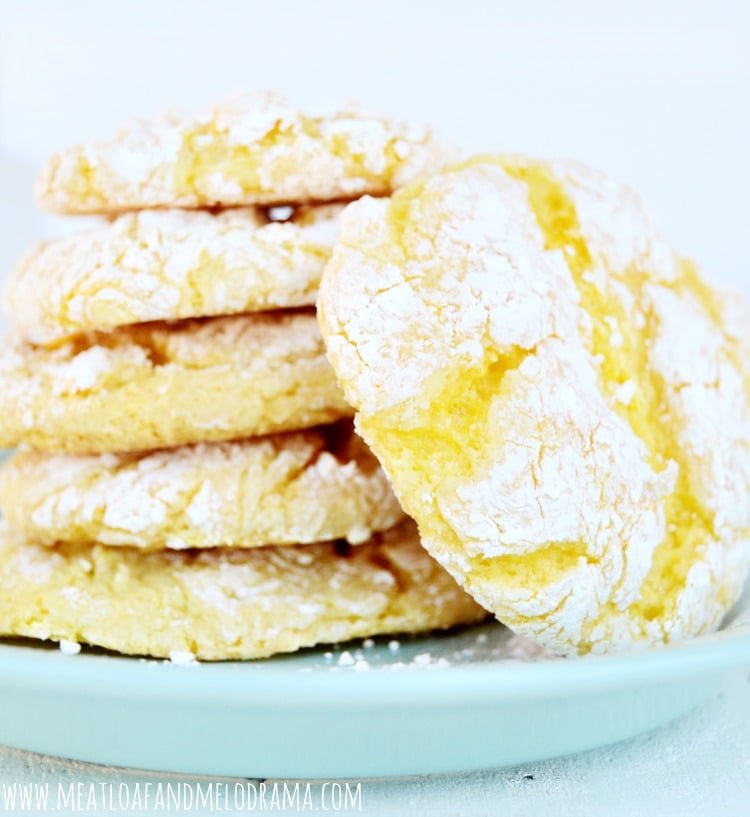 If you don't have lemon juice, it really isn't necessary, but I thought it gave the cookies an extra burst of lemony flavor. I also like to dust a little bit more powdered sugar on top of the cookies before serving for added sweetness.
Then, wash them down with a nice gulp of lemon water or lemonade. Just kidding, but since I do drink lemon water throughout the day, it occurred to me that I've got a lemon fest going on here. Yum.
Any other lemon lovers out there? What's your favorite lemony dessert?
Thanks for stopping by for a taste of these easy lemon crinkle cookies!
You May Also Like