Hi Friends! Remember yesterday when I said I had a craft project planned, but it was too windy to spray paint? Well, the weather was absolutely gorgeous today, so I was able to complete the project I had in mind.

I love to repurpose old jars and use them as containers and decorations around the house. In fact, I should really show you my jar stash one of these days! Anyway, I was still using the snowman jars I made for the winter, and it was really time for those guys to leave. So, I found three empty salsa jars, and the kids and I created these cute little painted jars for spring.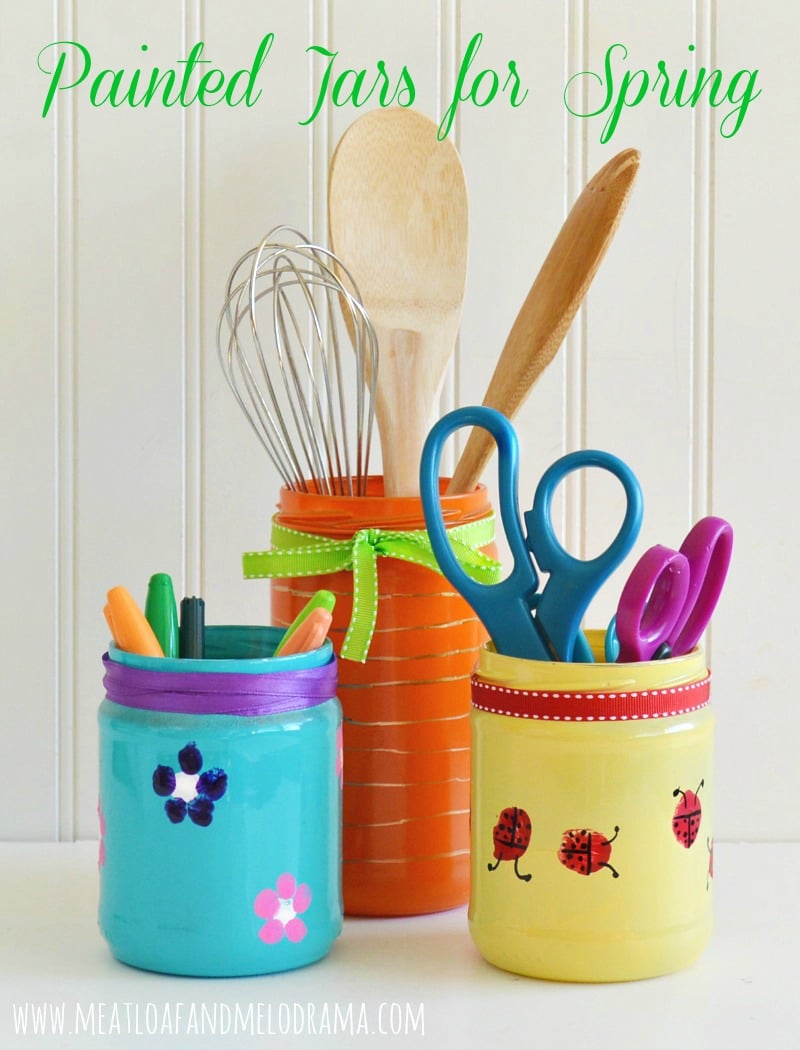 I really didn't want to make Easter jars because I want to keep these around a little longer, so I went with a garden theme instead. I thought it would be cute to have a jar that resembled a carrot, so I painted a tall jar orange. Then, I painted one of the smaller jars aqua and the other one yellow.



I love getting the kids involved in my projects, so I decided to have them make lady bugs and flowers by using their fingerprints. I squirted some red acrylic paint onto a paper plate and helped my little guy make lady bugs with his thumb. He really wasn't thrilled about making ladybugs, but I thought the red would look nice against the yellow jar. I guess I'll have to make another jar and have him make spiders or whatever else he prefers!



My little Diva was more than happy to help make flowers, so she used her finger to make the centers with white acrylic paint. Then, she used pink and purple to make the petals.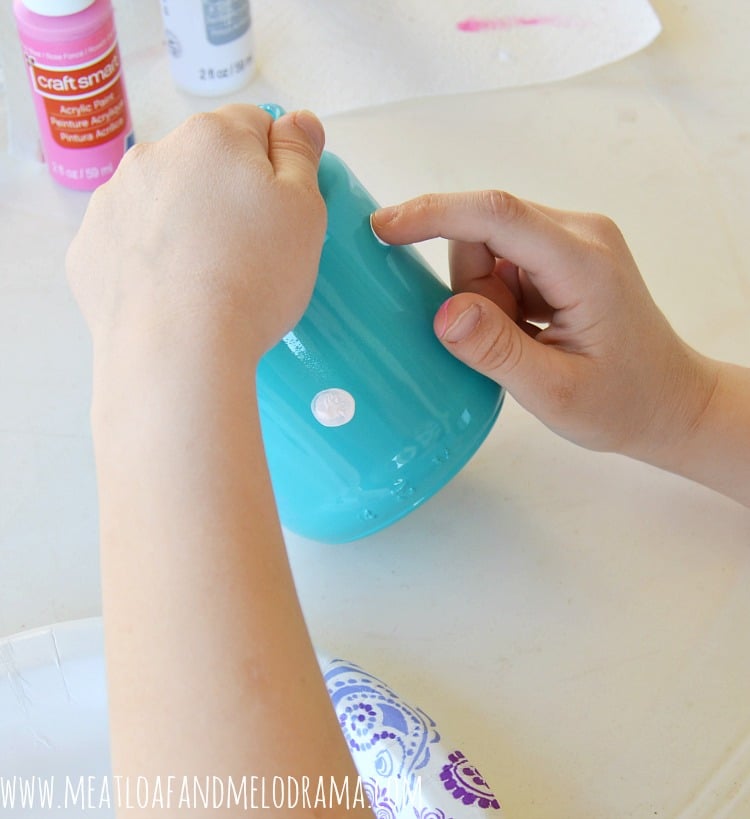 Since her brother lost interest in the project, she finished making the ladybugs for me. She just added details with a black paint pen.



I used a gold paint pen to make lines in the orange jar so that it would resemble a carrot, and then I added a green bow around the neck. I glued ribbons around the necks of the other jars, and the project was complete!



I'm using the carrot jar to hold cooking utensils, and the smaller jars are perfect for holding pens and scissors. I love the bright pops of color that the jars add to the room, and I didn't spend a penny making these. Don't you just love frugal crafts?! So, sometimes it pays to hoard things -- in moderation, of course.

And, the flower and ladybug jars would make nice gifts for Mother's Day -- it's never too early to think ahead!

Thank you SO much for taking the time to visit. Happy spring!



You may also like