You'll love these 10 Delicious Meatless Meals for Lent. From pasta to hearty soups, these dinners are a nice change from the usual Friday fish sandwiches!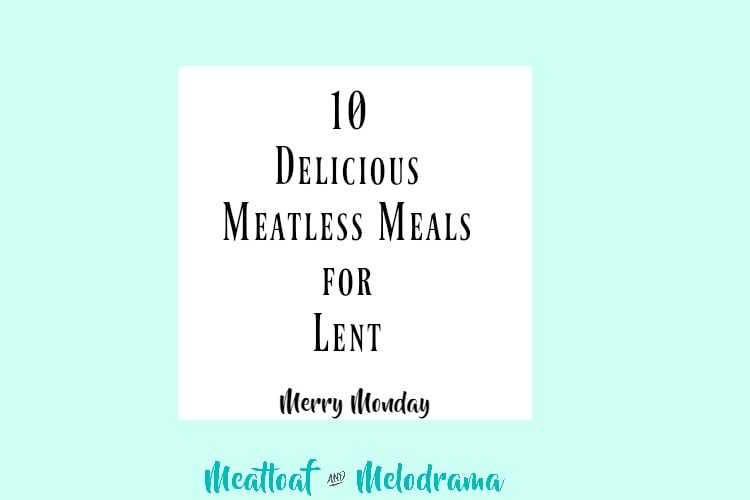 It's hard to believe, but Lent begins next week! I grew up on fish sandwiches nearly every Friday, and after a little while, it got kind of boring. There are so many different options now, and even if you don't observe the tradition, sometimes it's nice to have one meatless meal a week. Meatless Monday, anyone?
I pulled most of these vegetarian dinner ideas from last week's Merry Monday party. And for something a little more traditional, I also threw in my own recipe for homemade macaroni and cheese.
When you're done checking out these meatless meal ideas, don't forget to add your own posts. Enjoy!
10 Delicious Meatless Meals for Lent
Healthy Easy Vegetable Fried Rice from All Because She Saved
Baked Zucchini Cakes from To Simply Inspire
Honey Glazed Salmon from This Mama Loves
Healthy Quinoa Salad from A Mother Thing
Easy Slow Cooker Potato Soup from April Golightly
Creamy Mushroom and Barley Soup from Cooking with Carlee
Honey Baked Salmon in Foil from Embellishments
Roasted Tomato, Corn and Shrimp Quesadillas from A Dish of Daily Life
One Pot Cajun Pasta from Strength and Sunshine
Creamy Homemade Macaroni and Cheese from Meatloaf and Melodrama