These 10 Quick and Easy One Pot Dinners are ready in 3o minutes or less, and they're perfect for busy week nights. Best of all, they're kid approved!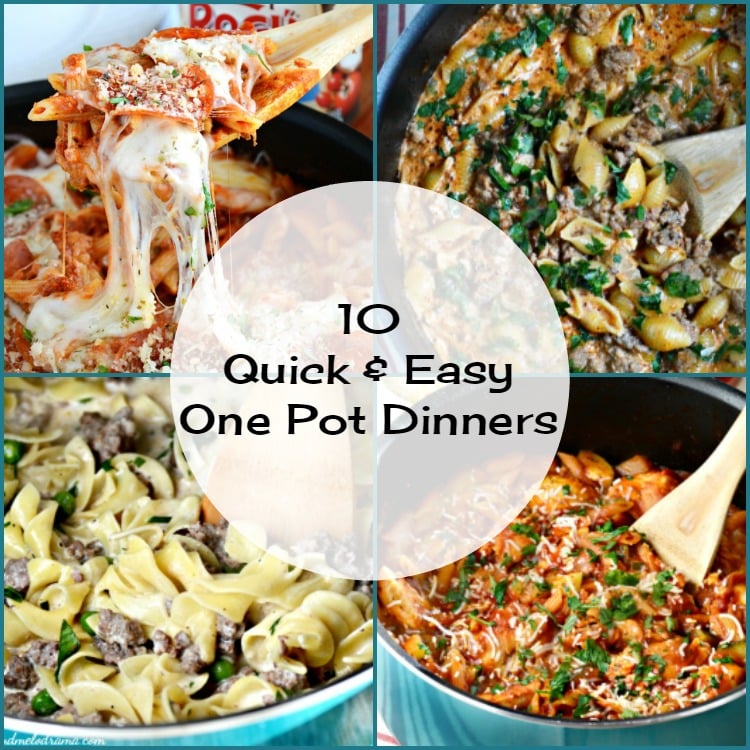 Back to school time means back to schedules. And that means no more eating late or whenever we feel like it. Personally, I'm not a fan of sticking to a tight schedule, and that's one reason why I love those lazy days of summer so much! Still when the kids go back to school, a tight schedule really works for us, especially during the first few weeks.
Because we're all so busy now, I like to make dinners that are as quick and easy as possible -- like one-pot meals that take less than 30 minutes to make. Those are the best things ever, especially when I'm too tired to cook a big dinner.
The kids love them, the Hubs and I love them, and I hope you'll enjoy these easy meals as much as we do. Oh, and clean up is simple too, since you cook everything in just one pan!
10 Quick and Easy One Pot Dinners
s
One Pot Creamy Garlic Chicken Pasta -- This easy chicken dinner has chicken, veggies and penne pasta in a creamy tomato garlic sauce. It's loaded with flavor, but it's not too strong for the kids.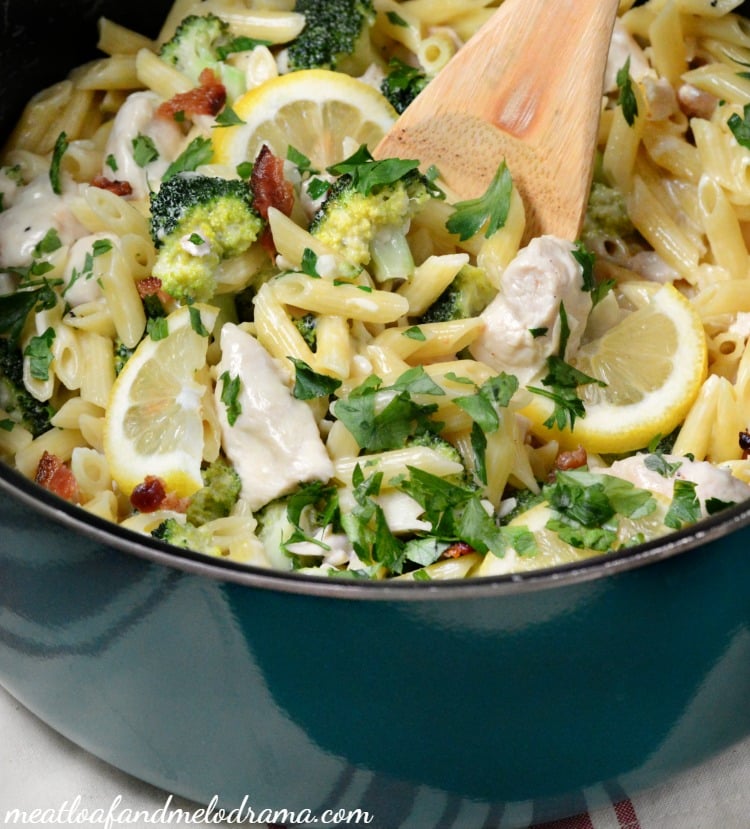 One Pot Creamy Lemon Chicken Pasta with Broccoli and Bacon -- Lemon keeps this one-pot meal light and bright, but the bacon adds extra flavor. I use leftover bacon to keep this as simple as possible.
One Pot Creamy Chicken Tortellini Pasta -- My family is crazy about tortellini, and this is one of our favorites. The Hubs even chose this for his birthday dinner!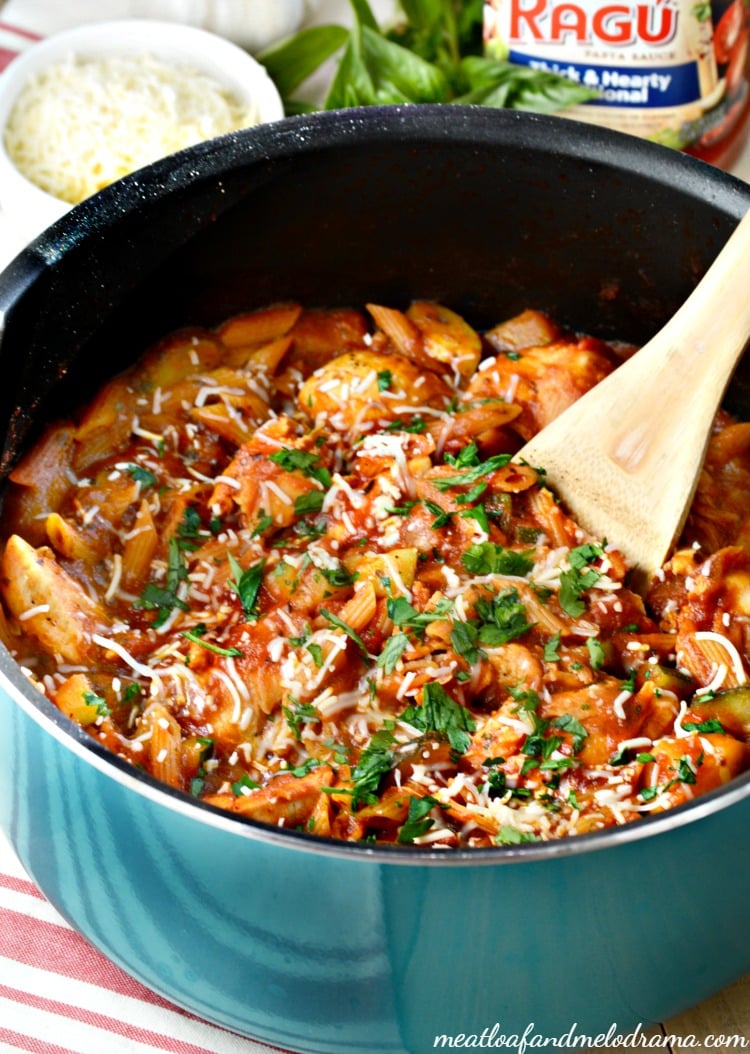 One Pot Chicken Penne Pasta with Zucchini -- You can use zucchini, or you can substitute another vegetable if you want.
One Pan Chicken Veggies and Quinoa -- This one-pot meal is gluten free and loaded with veggies. If you're not a fan of quinoa, you can use rice, instead.
One Pan Mexican Pasta Skillet -- A beefy one-pot pasta dish that's loaded with south-of-the-border flavor!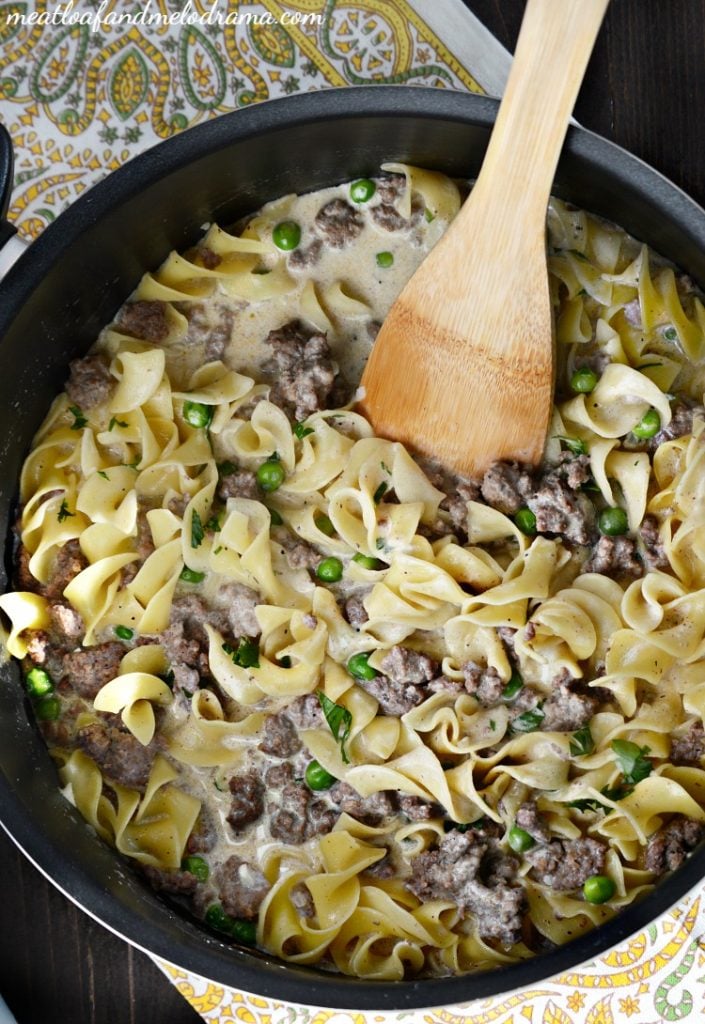 One Pot Ground Beef Stroganoff -- Egg noodles and ground beef in a tangy, creamy sauce. This is another family favorite!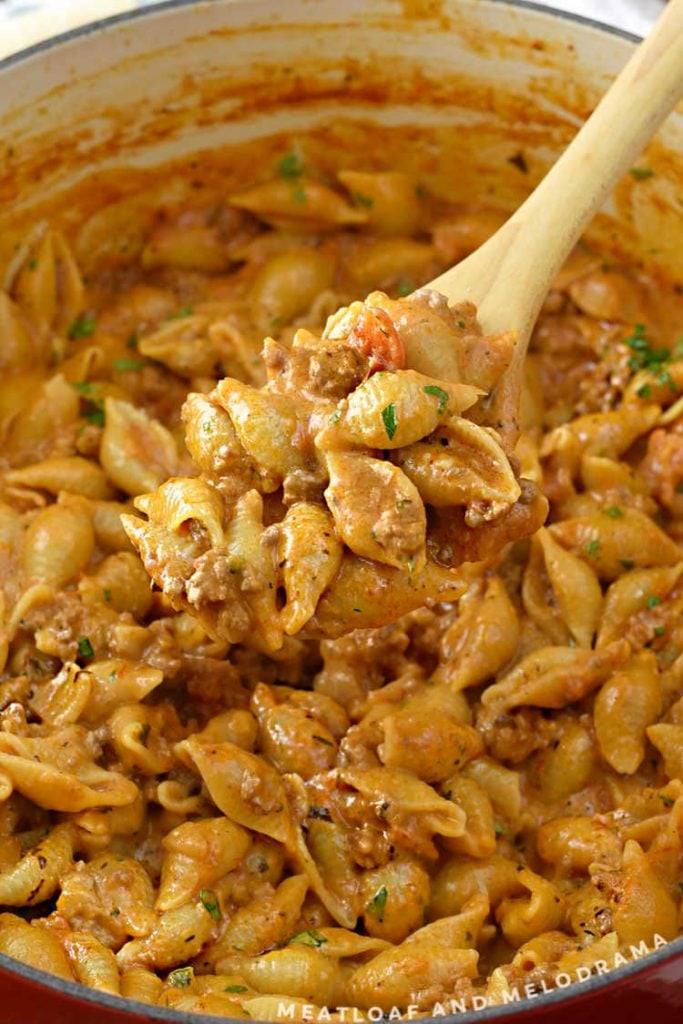 Creamy One Pot Shells and Beef -- Seasoned ground beef and shells in a tomato cream sauce. It's super quick and super delicious!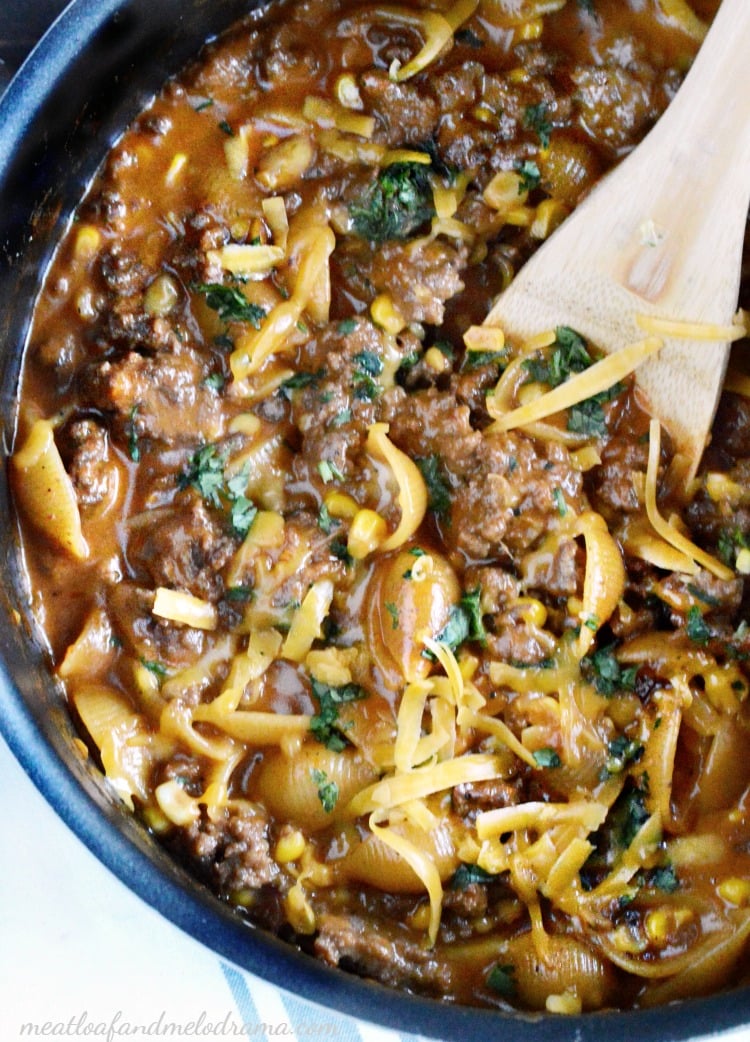 One Pot Cheddar BBQ Shells and Beef -- If you love tangy barbecue sauce, you'll love this beefy, cheesy pasta dinner!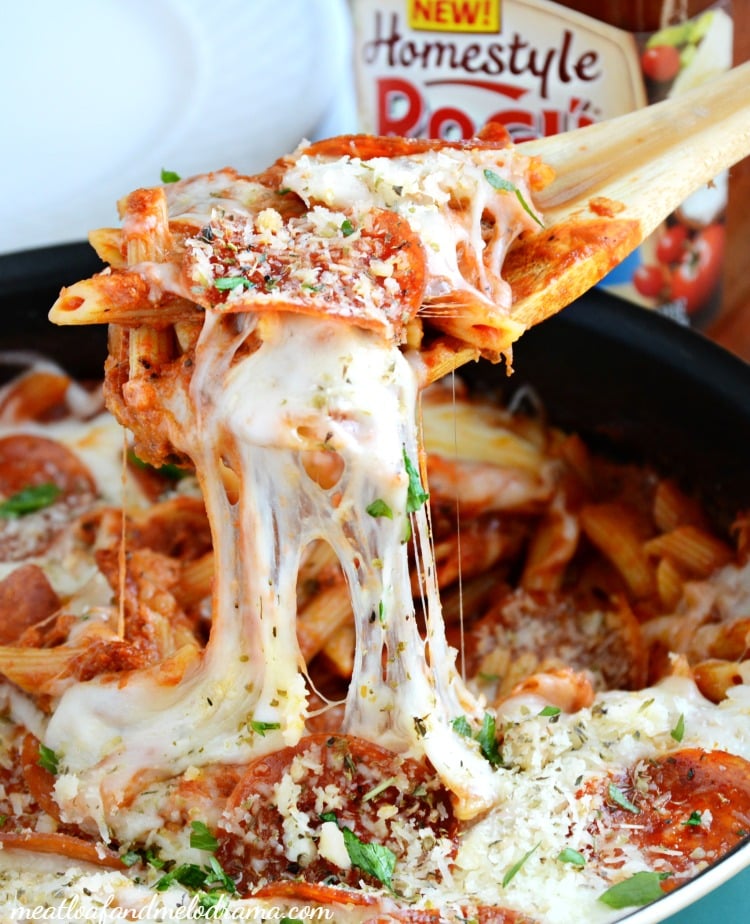 One Pan Pepperoni Pizza Pasta -- Can't decide whether to have pizza or pasta? This pizza pasta is the best of both worlds. You can substitute sausage for the pepperoni or make it vegetarian, instead!
I'm working on even more quick and easy one pot dinners, so please stay tuned for those! In the meantime, I hope you'll get some easy dinner inspiration from this list.
Have a super day, friends!