Hi There! I have some more DIY American Girl Doll furniture to show you today. Hubby recently cut some redwood fencing boards so that I could paint more signs for around the house, and after looking at one of the boards, I joked that it was the perfect size for a doll picnic table. Well, that's all my daughter needed to hear, so she and Hubby made yet another trip to Home Depot for additional boards, and Hubby quickly whipped up this cute American Girl Doll picnic table.
Making the table and benches was pretty easy, and because this is supposed to be a picnic table, I didn't even paint it -- yep, we're talking rustic here! My husband used the dolls' sizes as a guide and cut the wood to fit. He's good at measuring, whereras I usually just estimate. But, for this project, you do have to measure the wood before cutting -- see why I'm not good at sewing!
He glued the three boards together with wood glue and let them dry. Then, he cut the table legs and glued them to the table top.
He also made two benches and glued two little legs to each of the benches. When the picnic table was complete, the AG dolls couldn't wait to have a picnic!
They put on their cutest summer outfits and headed outside for a light lunch, consisting of pastries, fruit, sandwiches and bottled water. I think they are going to need a picnic basket next time. Luckily, there were no bears -- aka fur boys -- around to bother them!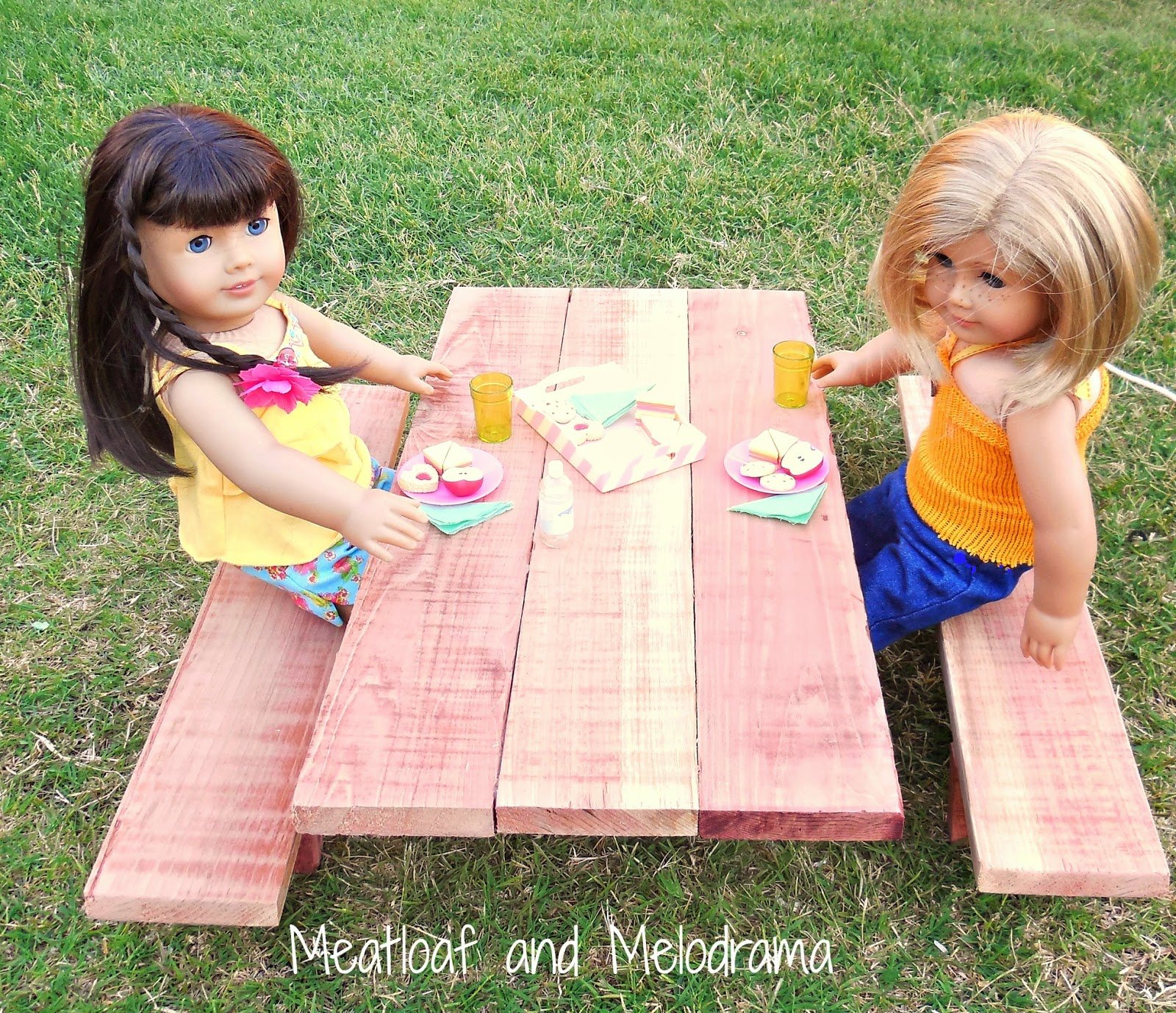 If the wood looks familiar, it's because this is the same wood we used for our rustic wall map and the new DIY pet gate. Can you tell how much I love this wood?! Now, I just have to start working on my signs!
Thanks for stopping by for a little picnic -- have a great day!