Hi Friends!

I've been putting together a simple Valentine's Day mantel, and I thought I would show you the sign I made today. This little DIY Love Sign is probably the easiest sign I ever made -- seriously. At first I wasn't even planning to talk about it, but I really wanted to show you how easy it is to make a simple sign even if you don't have a lot of time, money or special equipment.


I have a stash of wood to go through for projects like this. If you don't have any spare wood, you can always buy some or use canvas instead. I've even painted over old signs that I no longer like.
I'm going with soft colors this year, so I painted the wood a pretty light pink shade. I used Annie Sloan's Antoinette since I wanted to match a wreath I just finished, but any brand or type of paint would work.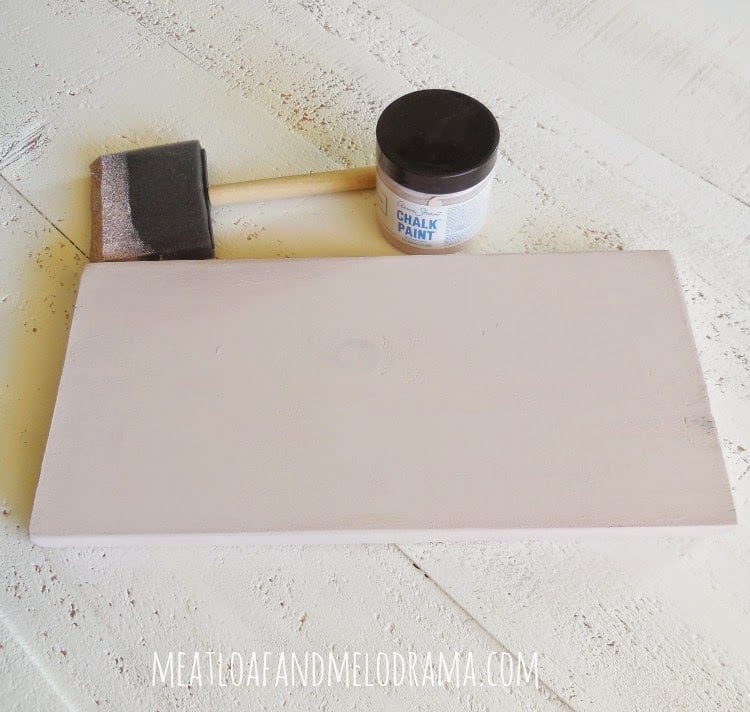 I bought some glittery white cardboard letters a couple of months ago, and I used these to spell the word love.

I just glued the letters to the wood, and that was it. How easy is that?!



I love the way the letters sparkle in the light. It's just special enough for Valentine's Day!

This project took me less than a half hour from start to finish, and since I had all of the supplies, it was free! Can't beat that.

I'm planning to show you the finished mantel and the first part of the kitchen redo next week -- yea! So, I hope you'll come back for that.

Thanks for stopping by -- Have a wonderful day!