Easy Meal Plan 22-Leftovers Week is all about easy dinners made with leftover ham and other food from Easter brunch or dinner.
If you're looking for easy dinners, you're going to love the menu for the week after Easter! That's because it's all about making quick and easy dinners with the leftover ham and other food from your Easter dinner. Even if you don't have much ham left over, or if you don't even serve ham, you can still use the recipes from the meal plan.
And because I usually start the meal plans on Sunday, I've also included suggestions for your Easter brunch or dinner. So, it's kind of like a two-for-one plan this week.
Our menu for Easter always includes ham, kielbasa, potato salad, marshmallow fruit salad, veggies, deviled eggs and dessert. I always make the ham in the Crock-Pot, and the kielbasa just takes a few minutes to heat up. I make the potato salad the day before, and the kids handle the fruit salad. The rest is easy. This year, my parents are bringing the dessert, so yea!
Easy Meal Plan 22-Leftovers Week
Sunday
Lemon Blueberry Bagel Breakfast Casserole
Cranberry Orange Crock-Pot Ham
Serve with Grandma's Potato Salad, Guacamole Deviled Eggs, Marshmallow Fruit Salad, Sauteed Asparagus with Bacon or Roasted Roasted Prosciutto Parmesan Wrapped Asparagus, Orange Ginger Glazed Carrots
Strawberry Poke Cake, Strawberry Jello Fruit Salad or Strawberry Pretzel Salad
Monday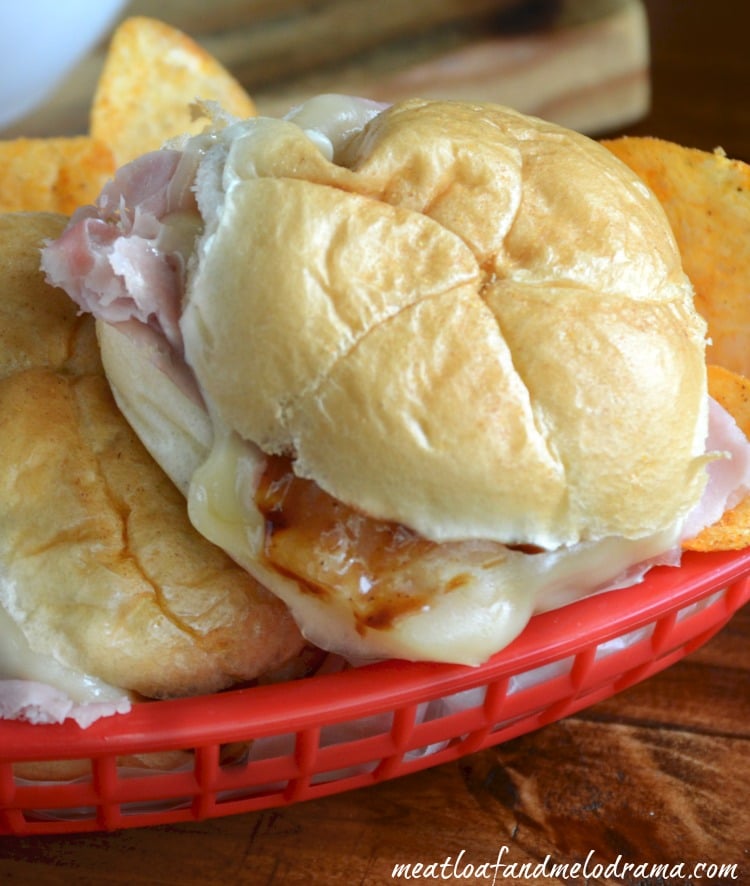 Tuesday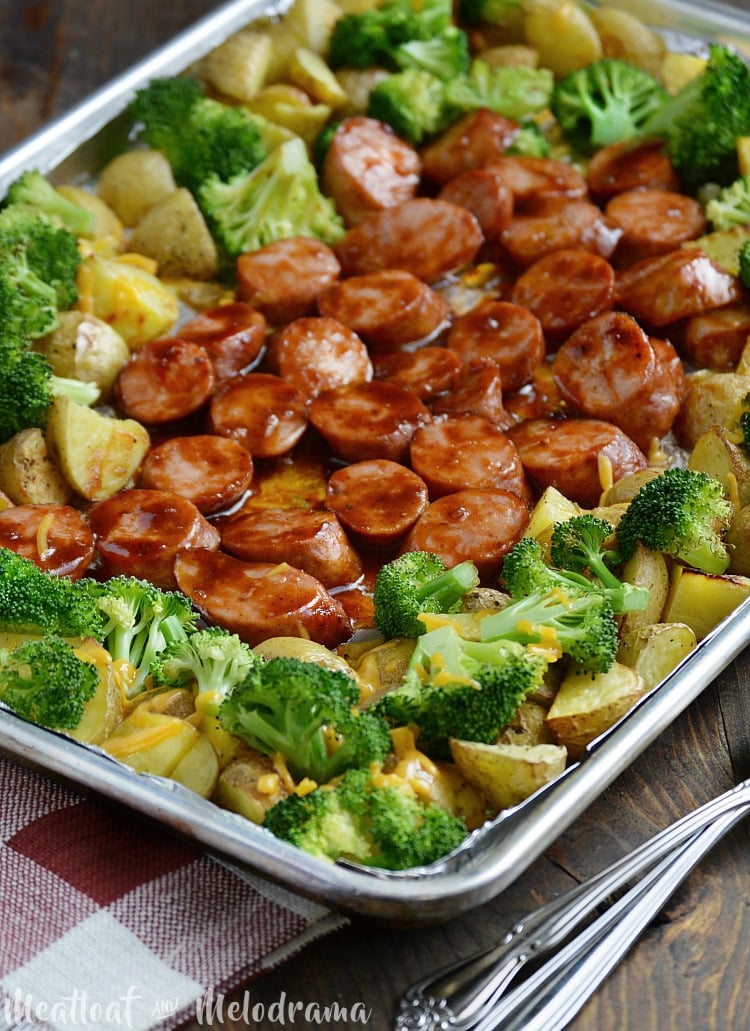 Sheet Pan BBQ Smoked Sausage Dinner
Wednesday
Chipotle Egg Salad – Serve over fresh greens or in sandwiches
Thursday
Friday
Freebie Friday — Take the night off from cooking, and order in or eat out!
Saturday
Ham and Egg Cups for breakfast and Hawaiian French Bread Pizza for dinner
I hope you found a few things from this leftover menu that will work for you. Don't forget to download and print out this handy dandy Weekly Menu and shopping list!
Have a super week, friends!