Easy Meal Plan 24-Fiesta Week is all about delicious quick fix south-of-the-border inspired dinners and appetizers. See what's on the menu this week!
If you love spicy Mexican food, you're going to love the meal plan for the next week. Friday is May 5th, or Cinco de Mayo, which means it's all about Mexican food this week
I know it's not a big deal everywhere, but I'm in Arizona, so I pretty much grew up on Mexican food. Honestly, I could probably eat it every day and not complain. Really.
So, even if Cinco de Mayo isn't a big deal where you are, I think it's still a fun time to share some of my favorite Mexican-inspired recipes. Some of these recipes are definitely on the spicy side, and others have just a little bit of heats. But really, friends, if you're looking for quick and easy dinners, all of the recipes on this week's menu are very easy to make and super delicious.
And just in case you are planning to have a little fiesta for Cinco de Mayo, I put together a mix of appetizers that we just love. I usually tell you all to take the night off on Fridays, but this time, I went ahead and moved the free night to Saturday.
I hope you enjoy it!
Easy Meal Plan 24-Fiesta Week
Sunday
Slow Cooker Honey Chipotle BBQ Meatballs
Monday
One Pan Creamy Enchilada Chicken Pasta
Tuesday
Sriracha Beef Taco Stuffed Peppers
Wednesday
Thursday
Baked Honey Chipotle Chicken Tenders
Friday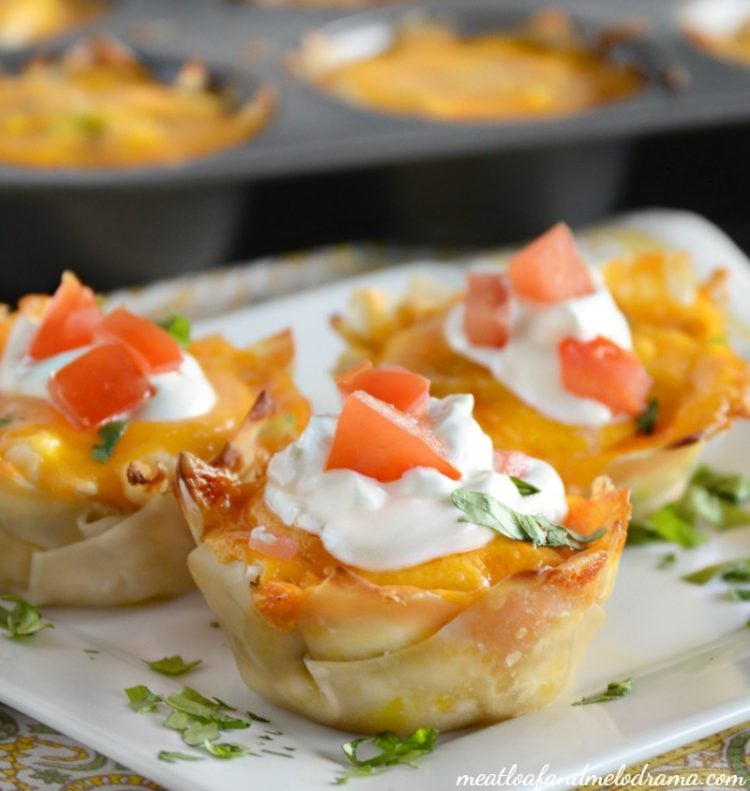 Pollo Fundido Cups – You can use leftover chicken from Thursday, or buy some rotisserie chicken for these. You may also want to check out Taco Salad Cups, Guacamole, Pico de Gallo, Spicy Avocado Bacon Ranch Dip or Seven Layer Dip Bites.
Saturday
Take the night off from cooking, and have leftovers from earlier in the week, or order pizza!
To make grocery shopping even easier, don't forget to download and print out this handy Weekly Menu and shopping list for the week!
Have a super week, friends!