This Easy Meal Plan Week 12 brings you five simple dinner recipes, an appetizer, a no-bake dessert and last-minute ideas for the big game.
Can you believe we're already into February? It seems like we were just putting away the Christmas decorations a minute ago, and now I'm seeing spring ideas popping up already! It always amazes me how fast time flies.
Anyway, it's a brand new month and whole new meal plan. We're looking at another week's worth of easy dinner ideas, so I hope you are hungry!
Last week, it was all about chicken, but this week, we're looking at two chicken dinners, homemade pizza, a Philly sandwich and a vegetarian soup. So it's a nice variety, but again, you have a chance to use up any leftovers to make dinner a little easier.
Monday's chicken chili tacos are made with leftover chili, but if you don't have that, you can swap days and make my sheet pan chicken first and save the leftover chicken for the tacos later in the week. Or, you can make a batch of Crock-Pot chicken on the weekend and use that for the tacos, instead — whatever makes your life a little easier, right?!
Easy Meal Plan Week 12
Monday
Chicken Chili Tacos from Smart Little Cookie
Tuesday
Food Truck Philly from Carrie's Home Cooking
Wednesday
Quick and Easy Flatbread Pizza from The Cook's Pyjamas
Thursday
Sheet Pan Lemon Herb Chicken Dinner from Meatloaf and Melodrama
Friday
Cream of Mushroom Soup from Vintage Kitty
Extras for the Week
Lobster Mac n Cheese from Art from my Table
Caramel Apple Trifle from Suburban Simplicity
If you're still looking for last minute appetizers for the Super Bowl, I've got you covered. Check out this fantastic collection of easy dip recipes!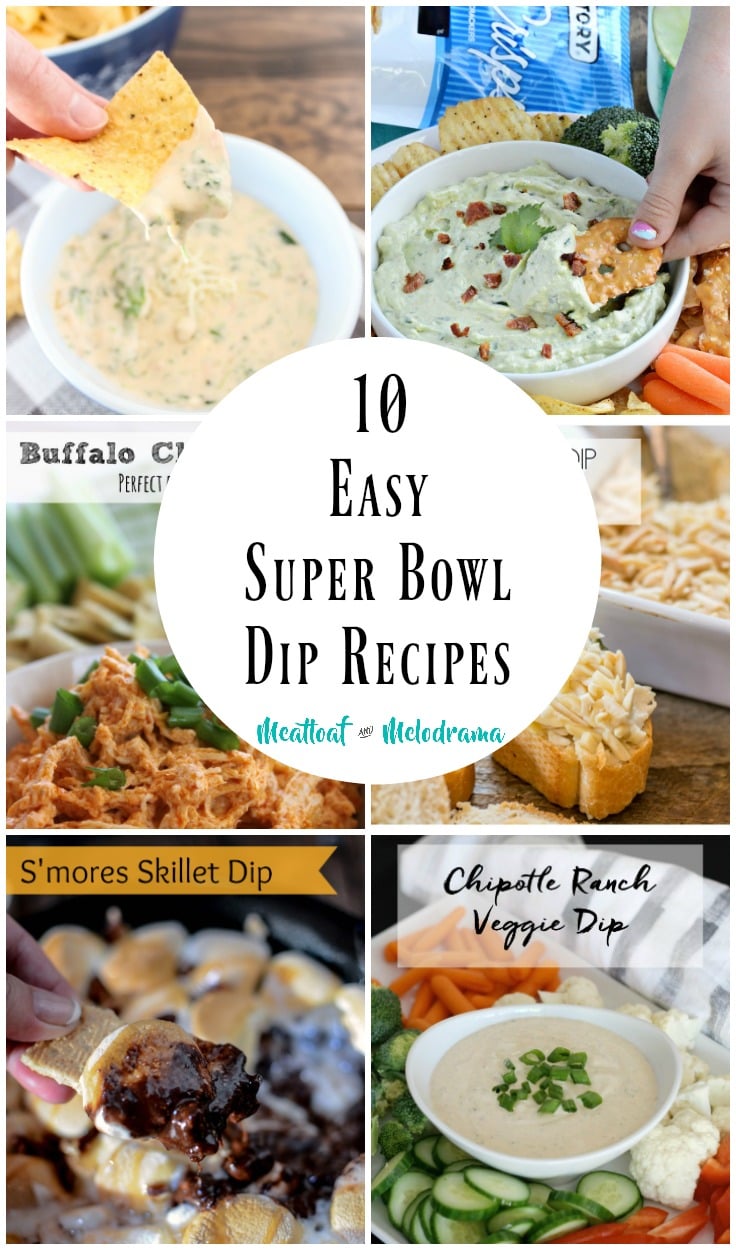 10 Easy Super Bowl Dip Recipes
Let me know if you have any questions about the menu, k?
Happy Meal Planning,