How to Turn an Inexpensive Charger into a Sunflower Chalkboard
I just love sunflowers -- there's something about them that just makes me smile, and this is the time of year when I begin adding sunflowers around the house. I was at Michael's the other day when I spotted some summer chargers on clearance, and although I couldn't use them as they were, I knew I could easily change them with some spray paint. One of them was shaped like a flower, and I decided to turn the charger into a sunflower chalkboard.
This is what the charger looked like when I bought it -- bright orange, scratched and paint chipping around the edges.
I spray painted the entire charger with yellow spray paint. My go-to brand is Rustoleum, and since it contains a primer, it covers things pretty well. It only took two coats to go from a metallic orange to a beautiful shade of yellow.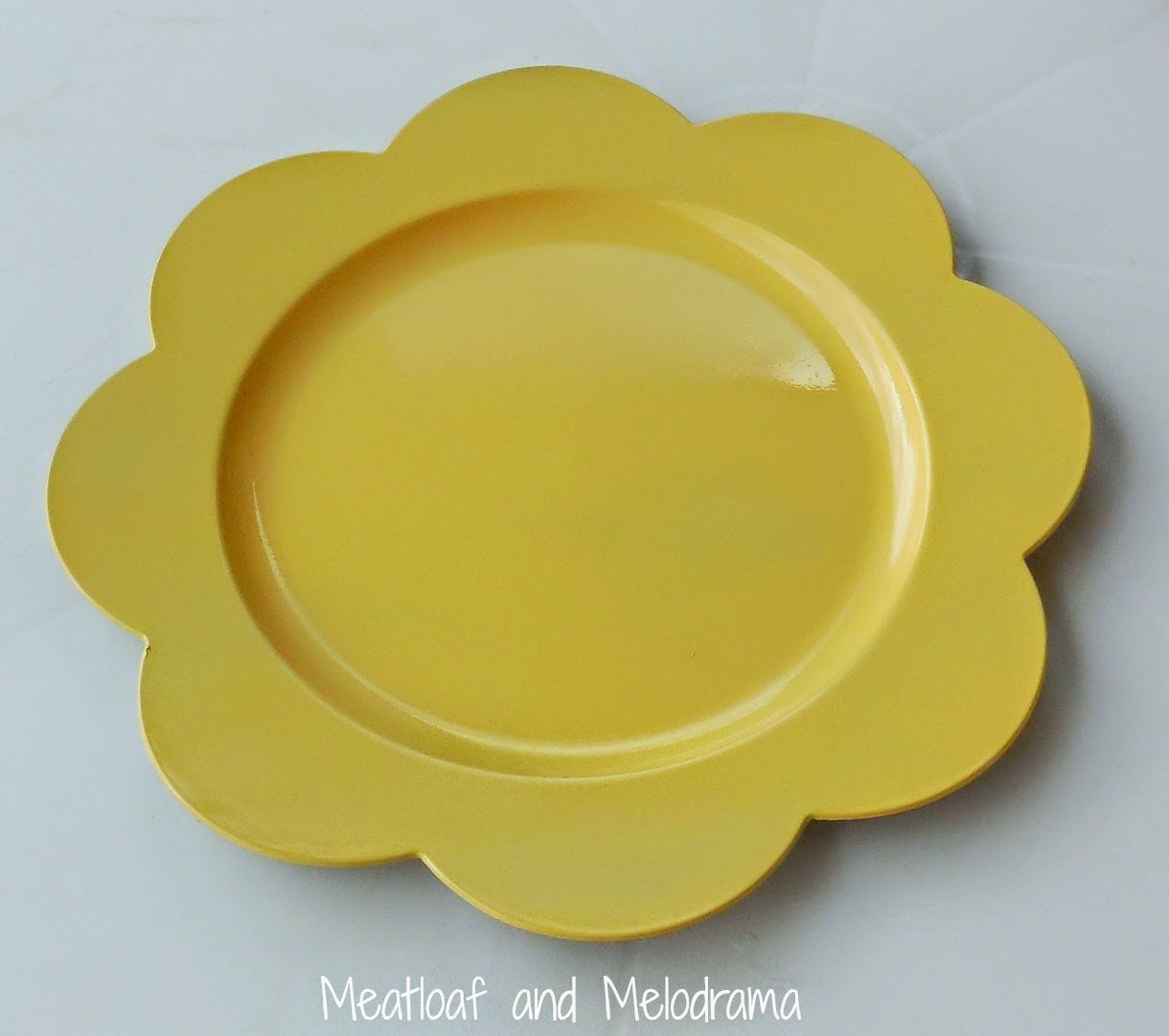 After the paint dried, I painted the center with black chalkboard paint. It took a few coats to get the dark coverage I wanted, but after it dried for 24 hours, it was ready to go. You just have to rub a light coat of chalk over the paint and wipe if off before you write on it -- this primes the surface and makes the chalk easier to erase.
Now, I have a pretty sunflower chalkboard! Last year, I turned an old silver thrift-store tray into a chalkboard menu tray for the dining room, so I plan on keeping the sunflower chalkboard in my kitchen. But it can easily be used for outside cookouts and barbecues.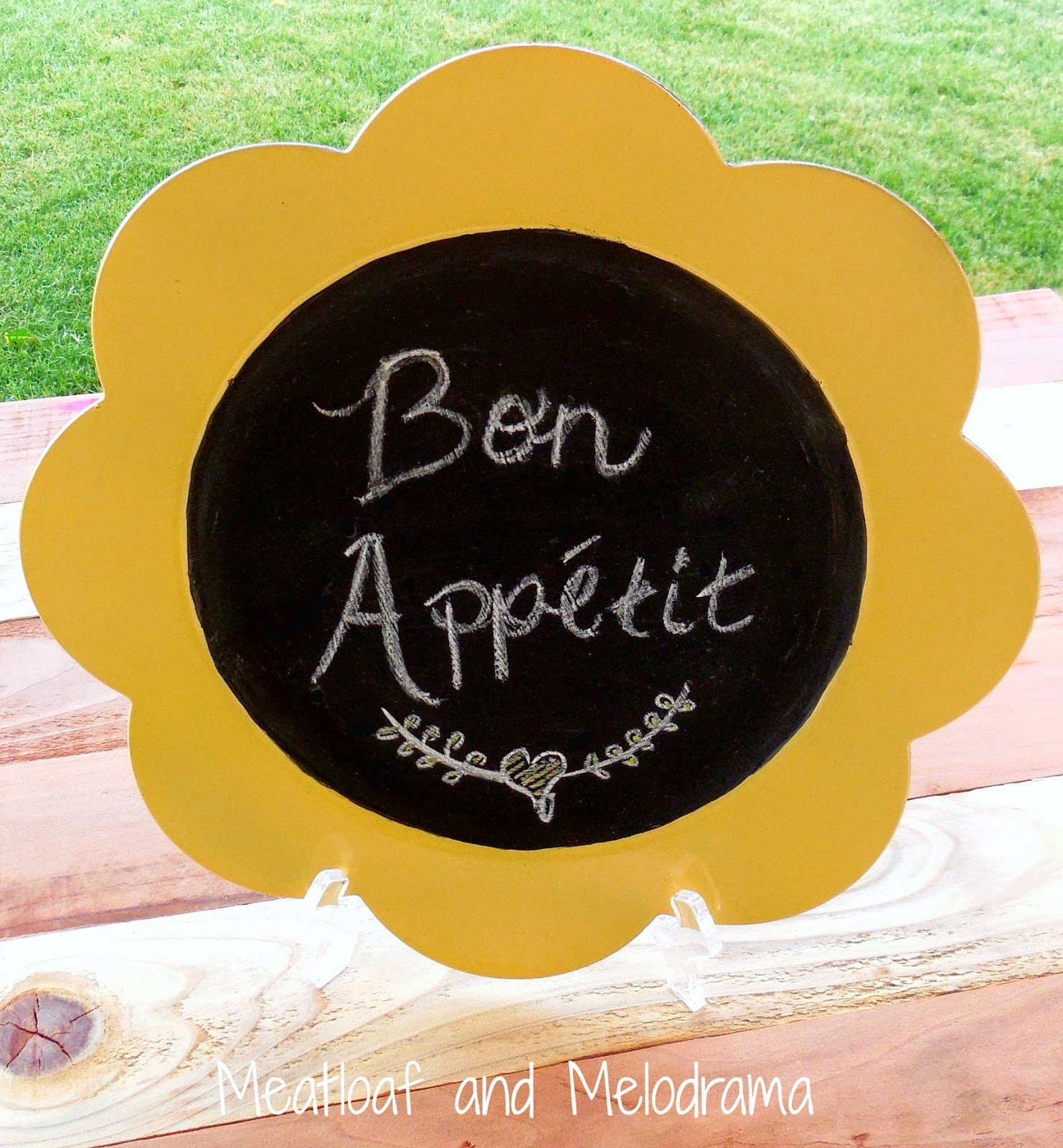 Not bad for only a dollar! I liked how it turned out, so I went back and bought some more chargers, just to use wherever I think they will work!
Thanks for stopping by -- have a sunny day!