Grilled Crab Legs in foil take just 10 minutes to make on the BBQ. This easy recipe is the best way to cook king crab or snow crab at home!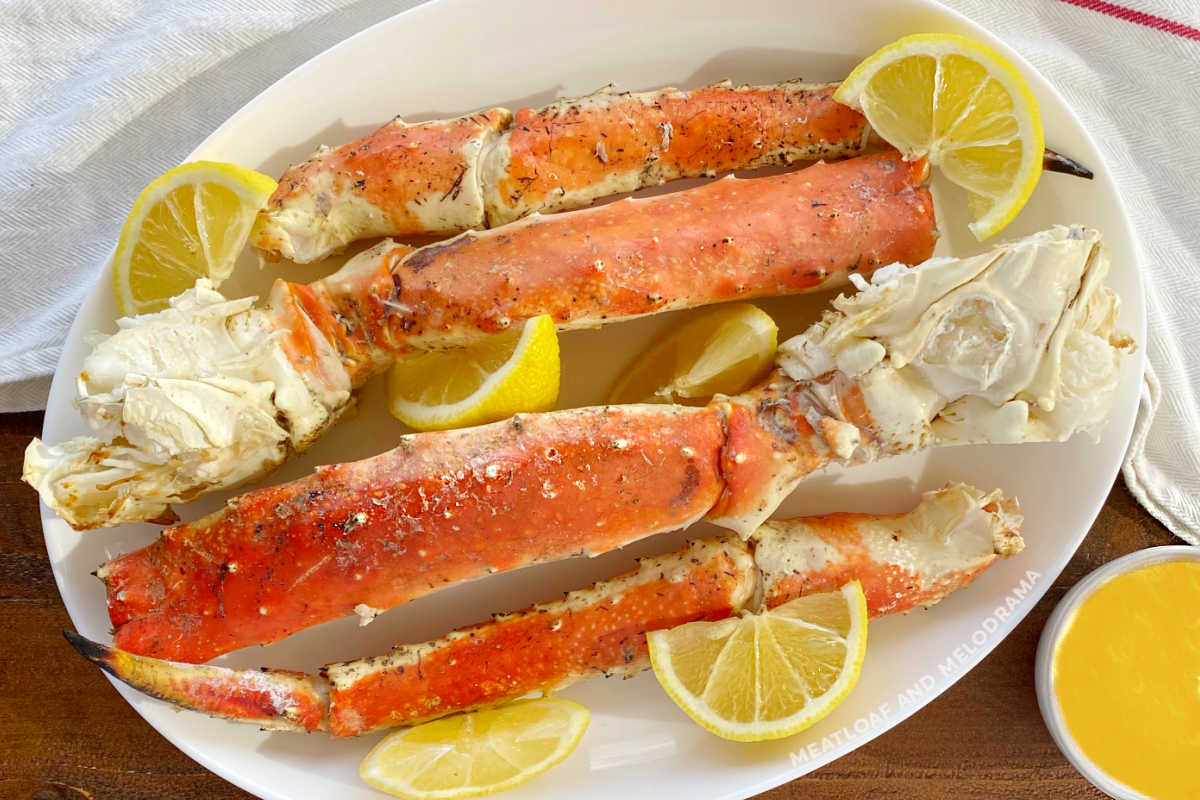 We've been cooking crab legs on the grill for a few years now, and they turn out perfect every time. Add a squirt of lemon juice, dip them in melted butter, and it's pure deliciousness!
Basically, you're just reheating cooked crab legs, so this is a very quick and easy dinner or appetizer. I usually buy king crab legs from Costco or my local grocery store. If they're frozen, you can let them thaw in the fridge.
Serve them with Foil Grilled Corn on the Cob and Instant Pot Potato Salad for a simple summer cookout!
How to Cook Crab Legs on the Grill in Foil
You can place the crab legs directly on the grill, but we prefer to wrap them in aluminum foil. Here's what you need to make them:
Crab legs -- either king or snow
Heavy duty aluminum foil
Kitchen scissors
BBQ tongs
Lemon
Butter
Sea salt, optional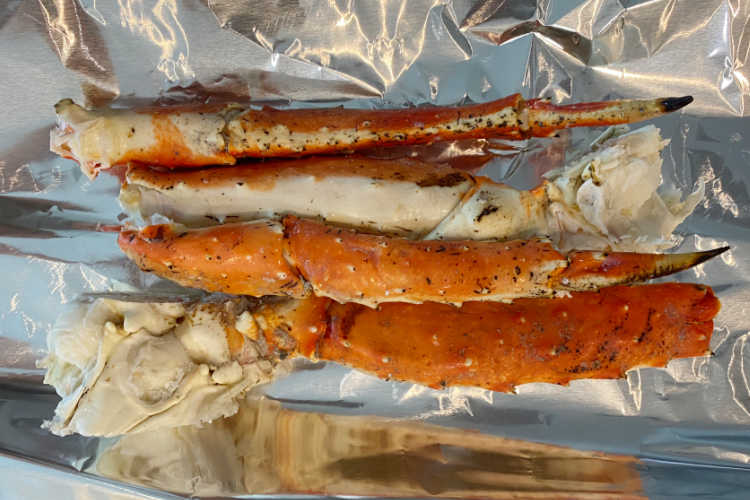 First, rinse the legs and pat dry. You can bend or break them at one of the joints if yours doesn't come this way. It's not necessary, but it's just easier to wrap them in foil.
Next, place the legs in the center of the foil sheet. You may need to double up on the foil to prevent tearing. We usually do 2 legs, or 4 sections per foil pack.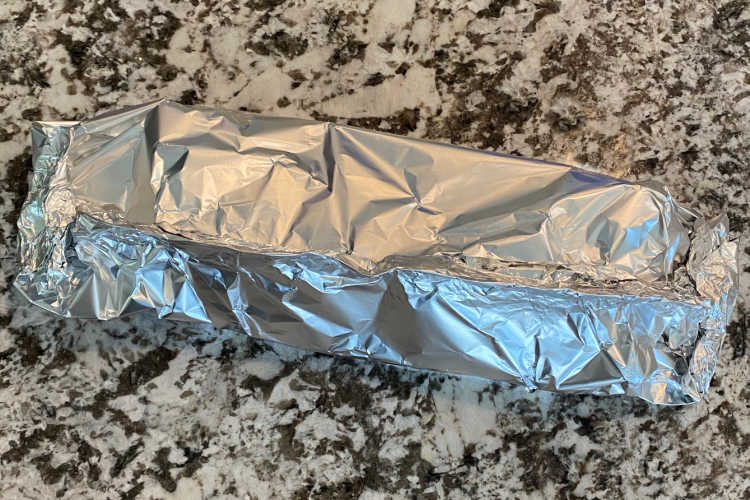 Next, bring each long end of foil up so that they meet. Fold over once or twice to seal, and fold the shorter edges up to seal them.
Don't wrap the foil packs too tightly. You want them sealed, but you also need to leave a little room for the air to circulate.
Then, place the foil packs on a preheated grill -- 450 degrees is good. And grill them for about 10 minutes.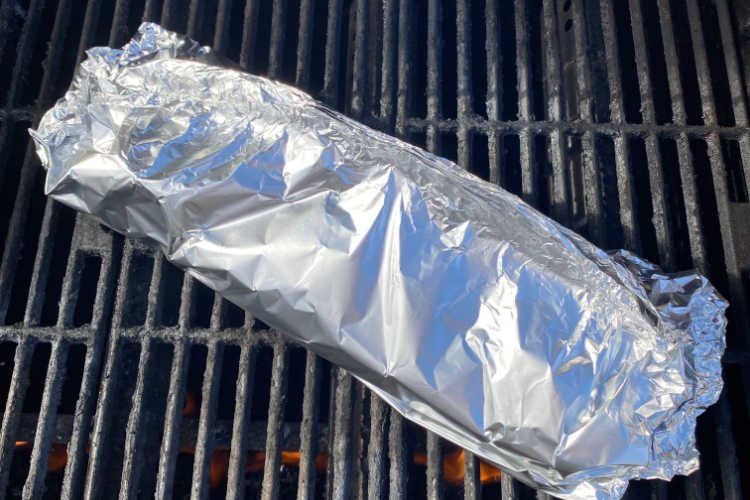 Since you're just reheating the crab legs, you don't have to cook them too long. There's no need to turn the foil packs, but you can if you want.
The crab legs should be steaming when you open the foil packs. So, be extra careful when you open them! The legs should be dark red, and the meat should be opaque.
Use kitchen scissors to carefully cut the legs open. Then, pull out the tender meat, using a small fork or your fingers.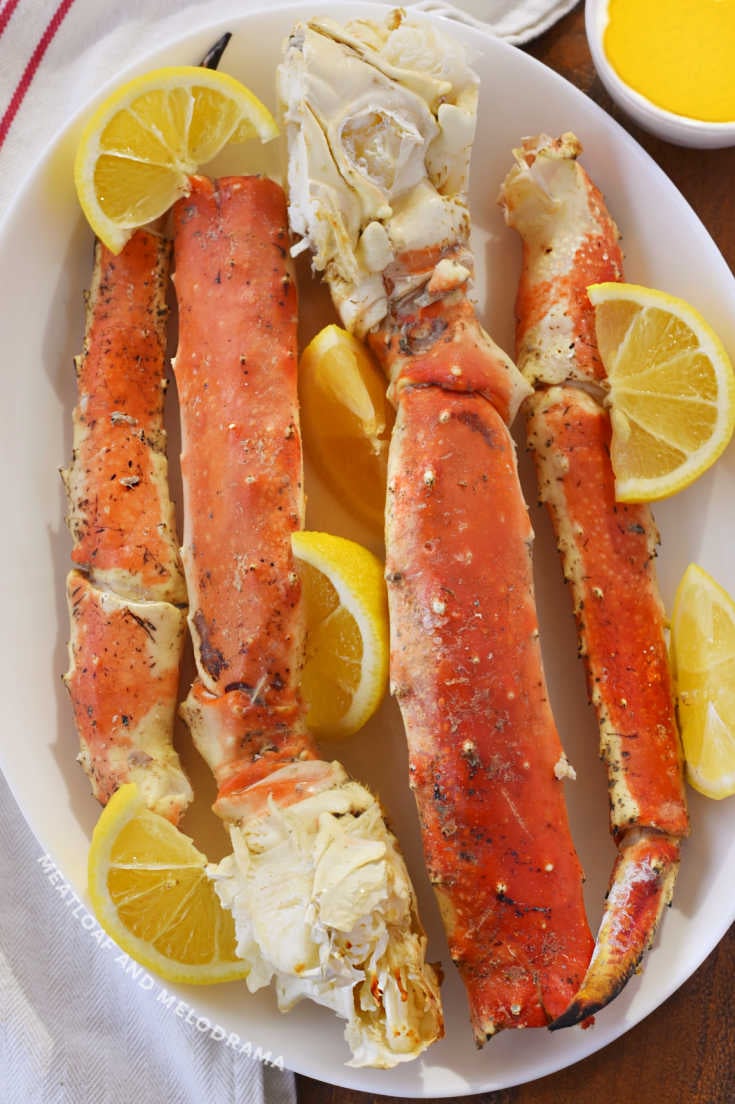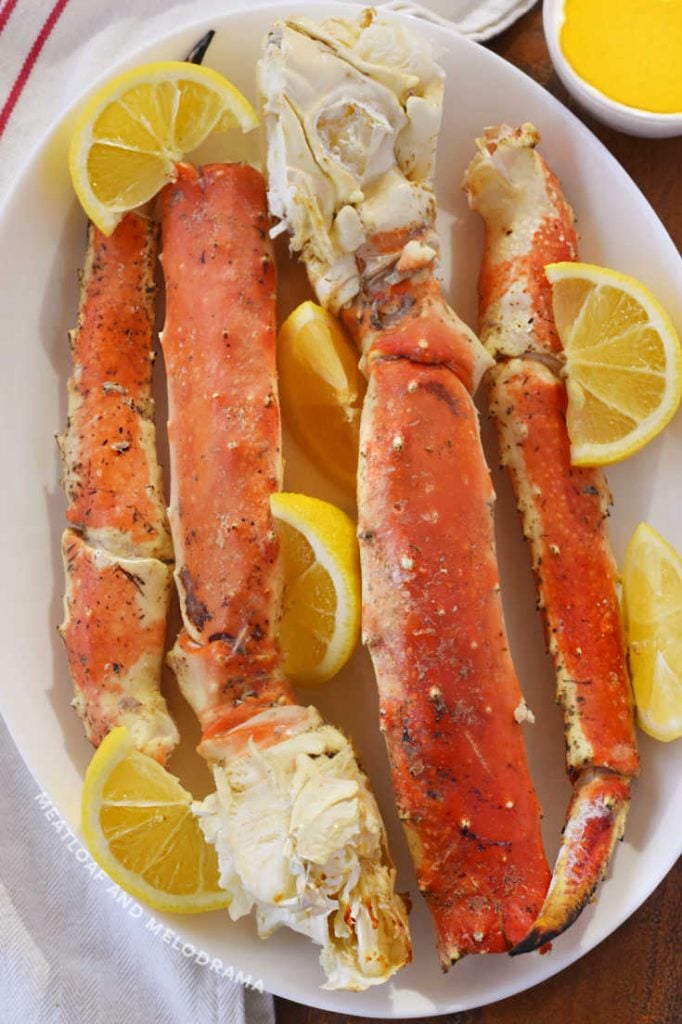 You don't need any fancy seasonings here. We just squirt a little lemon juice over the crab meat and dunk it in melted or clarified butter. You can even do garlic butter if you want, but crab meat is so good on it's own!
Oh, yum. Double yum! Even the kids enjoy eating crab legs, although they prefer Cheesy Hot Crab Dip, Avocado Crab Dip or Shrimp Scampi more -- They just don't enjoy taking the meat out of the shell.
So, we usually do this part for them. Then, they can just dunk the meat in butter and everybody is happy!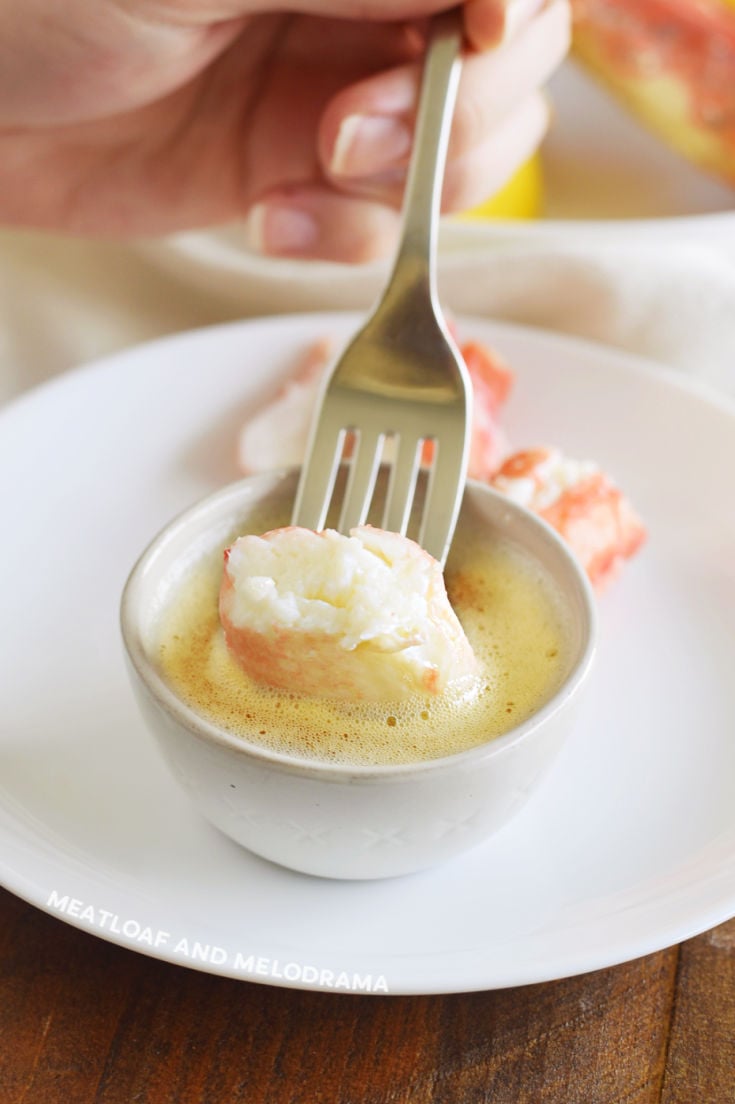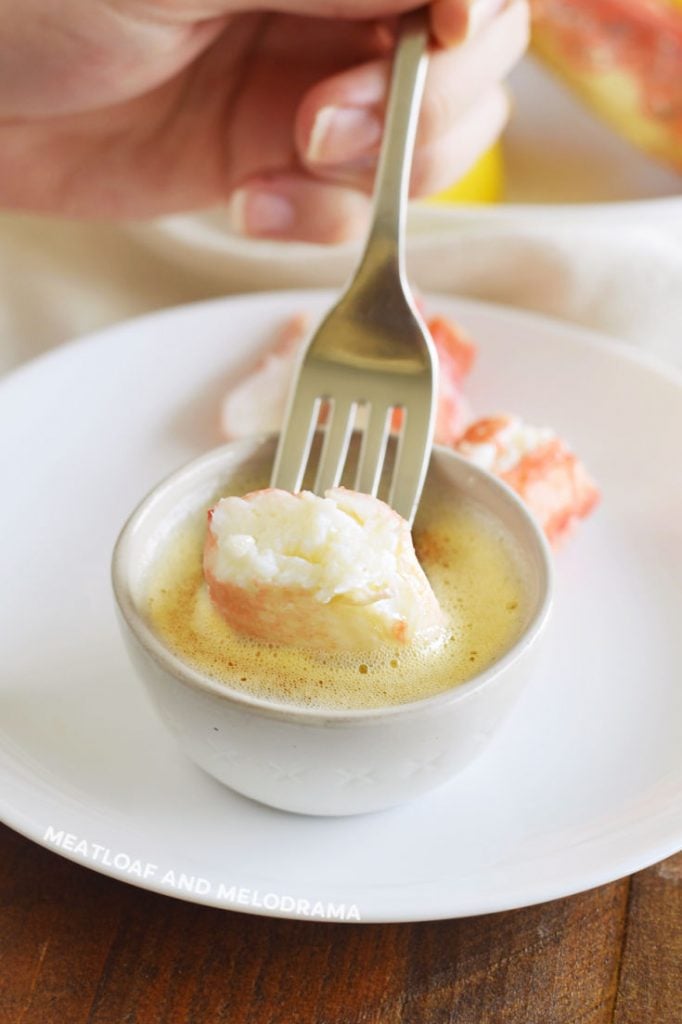 Recipe
Grilled Crab Legs
Grilled Crab Legs in foil take just 10 minutes to make on the BBQ. This easy recipe is the best way to cook king crab or snow crab at home!
Ingredients
2

pounds

king crab legs

cooked
Instructions
rinse crab legs, pat dry, and place on sheet of aluminum foil

Fold top ends of foil over once or twice, and fold sides over, facing up, to form sealed foil pack

Place foil packs on preheated grill on high or medium high, about 450°, and cook for 10 minutes or until crab is steaming. Carefully open foil packets, cut crab open, and serve with melted or clarified butter and lemon wedges
Notes
You may have to double the foil to prevent the crab legs from poking through.
Crab is precooked, but should be reheated until steaming and meat is opaque.
You can cook multiple foil packs using this method.
Nutrition information is estimated. Please do your own calculation to fit special diets.
Nutrition
Calories:
95
kcal
Protein:
21
g
Fat:
1
g
Saturated Fat:
1
g
Cholesterol:
48
mg
Sodium:
948
mg
Potassium:
231
mg
Vitamin A:
27
IU
Vitamin C:
8
mg
Calcium:
52
mg
Iron:
1
mg