This New Easy Meal Plan Week 14 makes it super simple to plan your menu for the week because it's all about quick fix dinners and leftovers!
This past week wasn't easy at all, and I wasn't sure I would even post a meal plan. One of my kids was fighting a bad ear infection, and nothing we did seemed to help. I spent most of the week trying to keep her comfortable, and I didn't get a lot done.
I think I only made dinner twice, and the other days, we lived off of leftovers. Have I told you how much I love having leftovers for dinner?! Honestly, if you've ever had days where you have no idea what to make for dinner, I completely understand.
So, this week's easy meal plan menu is different from my earlier ones, but it's perfect for busy families because you only cook a bigger meal a couple of times during the week. And on the other days, you just repurpose the leftovers into completely different meals.
We usually have a bigger dinner on Sunday, and then I use the leftovers at least twice later in the week. I also do some meal prep — mainly chopping onions and other veggies so that I don't have to do this on busy weeknights. Believe me, I am not the most organized person on the planet, so if I can make the dinner hour easier, you can too!
New Easy Meal Plan Week 14
Sunday
Crock-Pot Mississippi Chuck Roast – Serve this with veggies, mashed potatoes or pasta, and save the leftover meat for Tuesday.
Monday
Sheet Pan Honey BBQ Chicken Dinner – Save the leftover meat for Wednesday.
Tuesday
Crock-Pot Shredded Beef and Black Bean Tacos
Wednesday
Leftover BBQ Chicken Quesadillas
Thursday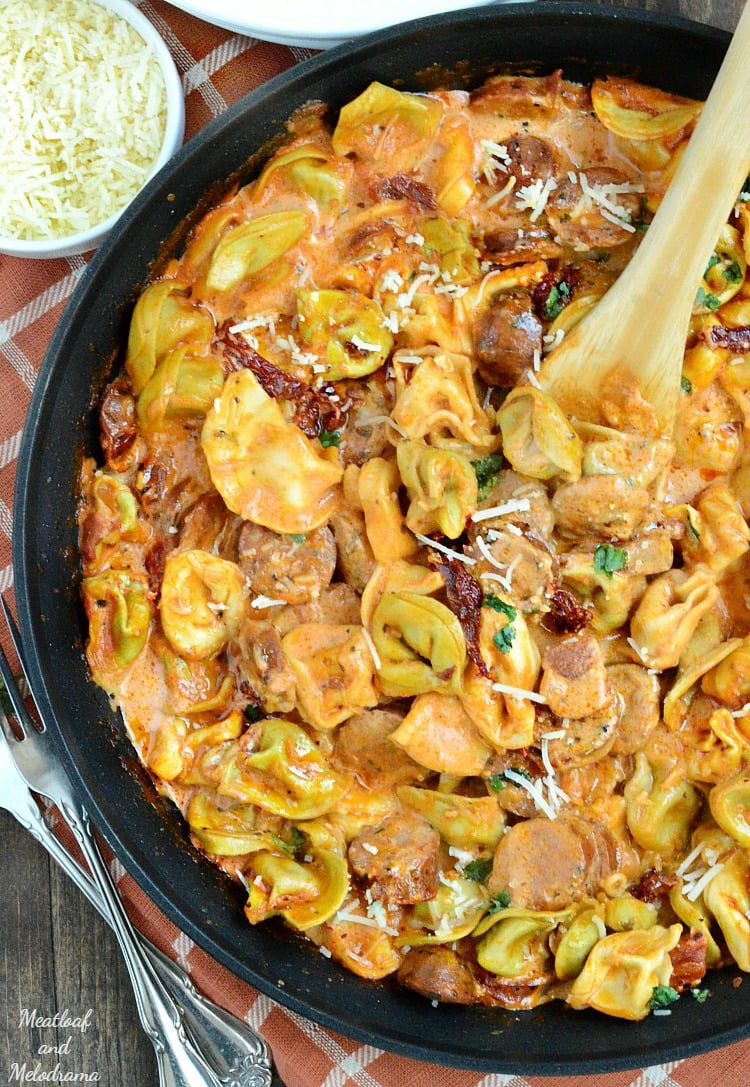 One Pan Creamy Chicken Sausage Tortellini – This is a quick and easy dinner since the meat is already precooked.
Friday
Take the night off! Have leftovers from earlier in the week, enjoy simple cheese and crackers by the TV or treat yourselves to dinner out!
Saturday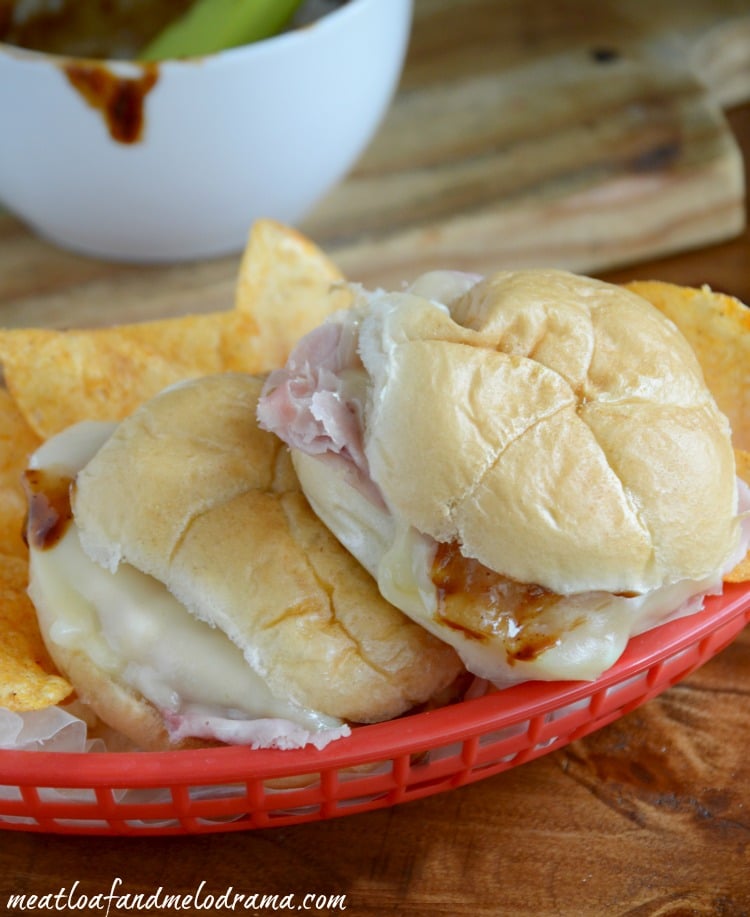 Baked Ham and Cheese Sliders with Barbecue Sauce – Saturdays are perfect for sandwiches, especially since we try to get a lot of cleaning, shopping, laundry and yard work done on Saturdays. We also do family movie nights, so I like to keep dinner light and enjoy snacks with the movie!
I hope you enjoy the new easy meal plan. Next week, I'll try to throw in a few suggestions for extras or maybe a weekend breakfast.
Happy Meal Planning,