Homemade peppermint vanilla sugar scrub is super easy to make and the perfect homemade holiday gift. It smells wonderful and leaves skin super soft!
This post may contain affiliate links, meaning that if you click on an affiliate link or make a purchase through that link, I will receive a small commission.
It's been a little while since I shared any sugar scrub recipes, but 'tis the season to start making DIY gifts for the holidays. The girls and I made some scrubs over the summer, and we just kept on refilling the containers as needed, but with Christmas coming up, I wanted something brand new. So, I made this Peppermint Vanilla Sugar Scrub, which smells positively heavenly and leaves your skin super soft!
If fall is all about pumpkins, then winter is definitely about peppermint. What's weird is that I don't really care for peppermint on its own. In fact, I've never really liked candy canes or those little round mints you get in restaurants. But minty combinations, especially anything that includes chocolate or vanilla, are some of my favorites. Peppermint mochas? Yum!

Just about everyone I know loves sugar scrubs -- the ladies anyway -- so I thought combining peppermint with vanilla would be perfect for gift giving. Not only is the scent perfect for the season, but it's refreshing and warm at the same time.

Scrubs are also super easy to make and almost impossible to mess up. So even if you're not into cooking or crafting, you can still whip up some homemade scrubs and impress the people on your gift list!


Homemade Peppermint Vanilla Sugar Scrub
1 cup white sugar

½ cup coconut oil

6 drops peppermint essential oil or peppermint extract

1 teaspoon vanilla extract
Directions
In a small half-pint jar, gently mix the coconut oil and white sugar.
Add the peppermint oil and vanilla extract, and stir until sugar is no longer dry.
You can add more sugar if you like your scrubs on the dry side, or add more oil if you prefer wetter scrubs. It's really a personal preference, and you can easily adjust the amounts as you go along.
You can put labels over the lids if you're giving your scrubs as gifts, but just make sure to keep some for yourself -- you deserve to be pampered too!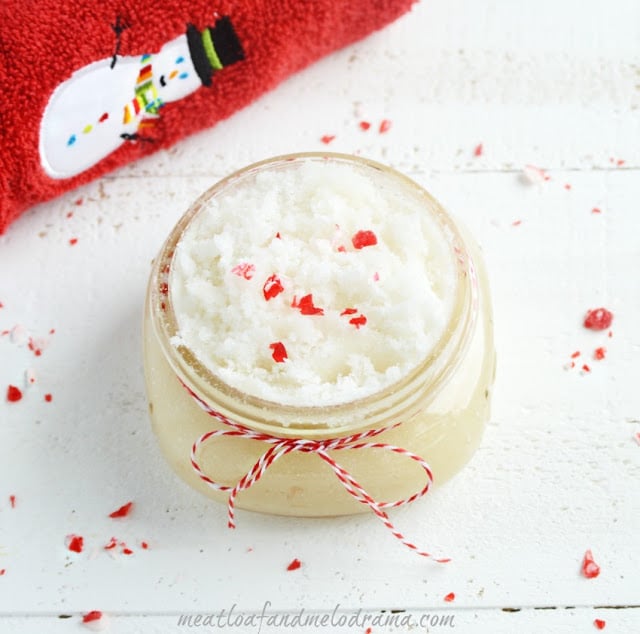 I usually leave the jars on the counter in the bathroom and put a little bit of the scrub in a small plastic cup before taking it into the shower. That way, there's no waste, and I don't worry about glass jars in the shower.

If you can find those little plastic shot glasses in the store, those are ideal!
And here's a new chocolate peppermint scrub for the chocolate lovers!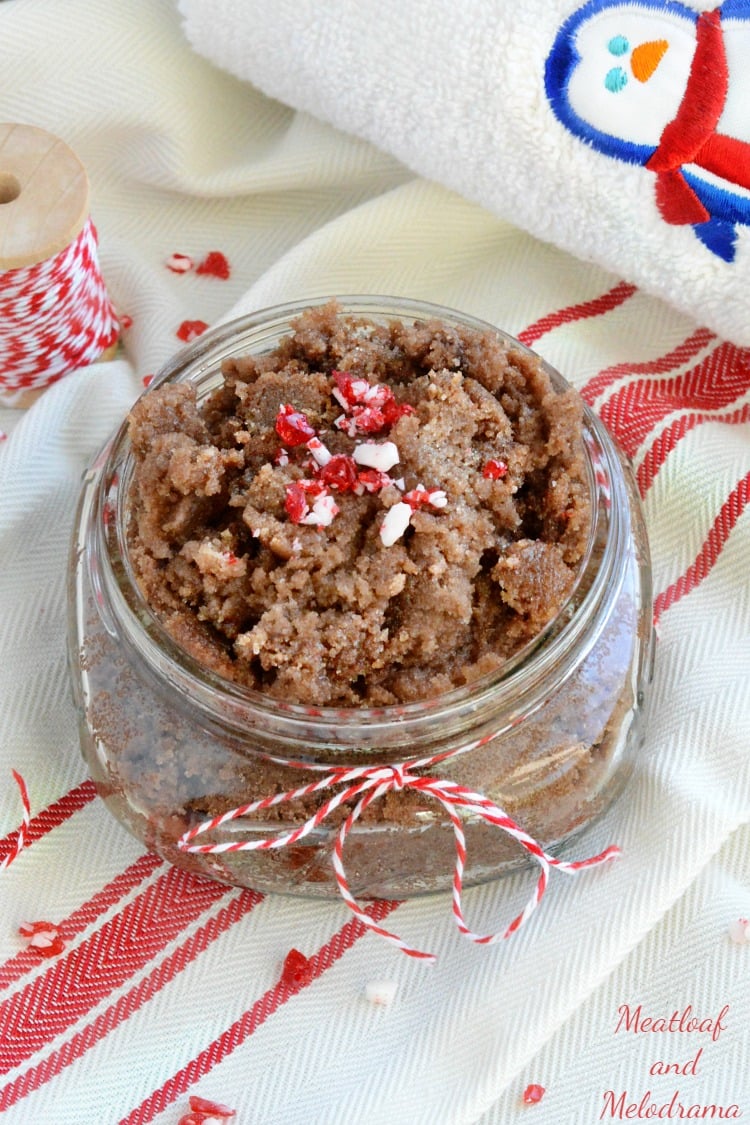 You can use this peppermint vanilla sugar scrub as a foot scrub, body scrub or both! And if you really want to have some fun over the holidays, you could even get together with friends for a spa night and make your own bath and body products. You can make these easy peppermint mocha cookies to snack on!

Thanks for visiting!
You Might Also Like