Hi Everyone!

I've been working on jazzing up some plain pumpkins and transforming them into elegant and blinged-out pumpkins. Most of these little beauties came from the Dollar Store and started out looking something like this.




This particular one became the Diva Pumpkin, which I talked about in an earlier post. The rest were similar but came in different colors and sizes. We're in the process of painting the house, so I have a bunch of paint samples on hand, and I used these to coat some with white or beige paint. I added some craft paint to make the Halloween pumpkins, and the fall pumpkins remained white. Here are the not-so-plain results!



The tall pumpkin in the back was attacked by one of the fur boys and had some serious teeth marks. The rest are all Dollar Store pumpkins. I used some crystal stickers to give them some extra sparkle.


These three will be used until the Christmas decorations come out. I think they're perfect for fall. I added some burlap bows and some twigs for stems on the small pumpkins. The crystals are a mix of amber and white--I think it gives the pumpkins some extra drama.
These two pumpkins are perfect for Halloween. The Diva is pink and the other one is a spookier grey. The stem is made from a purple pipe cleaner.



These were all easy and super cheap to make. I had everything except the brown and white crystals, which I bought at Michael's for under $2, using a coupon. Oh, I have one more pumpkin picture. This is growing in the "garden" and will naturally transform into an orange pumpkin in a few weeks! My little assistant is holding it for me.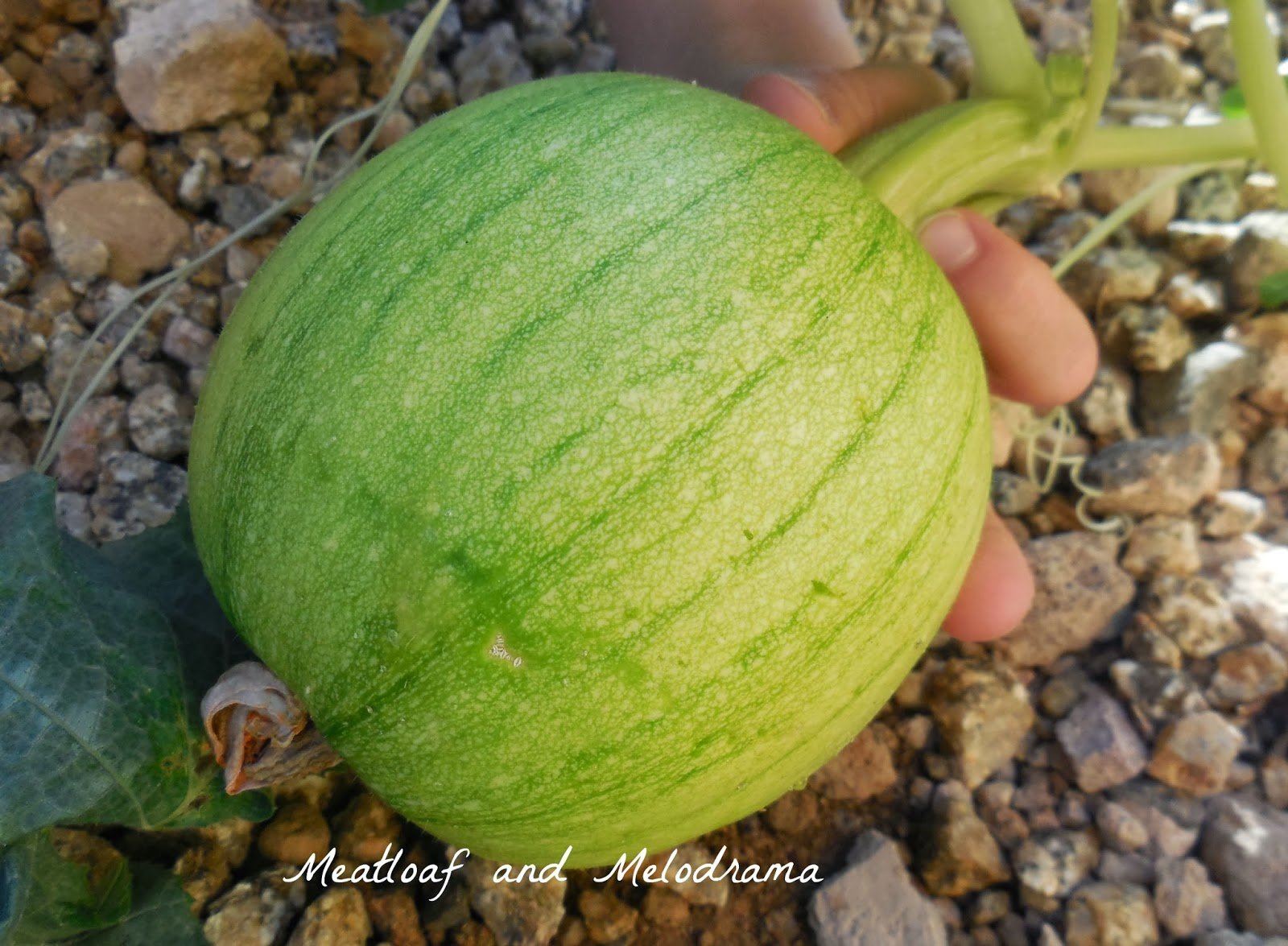 Have you transformed any pumpkins lately? Thanks for stopping by today and viewing the different pumpkins we have at our house. Have a great day!

Dee 🙂