These 10 easy Easter side dishes are simple to make and sure to be a big hit at your family gathering. There's something here for just about everyone to love!
Easter is early this year, and I don't know about you, but it really threw me off. I was hoping to try out a few more sides before the big day, but I honestly ran out of time.
So, I'm sticking with a few tried-and-true favorites that I know everyone will enjoy.
We always have ham as our main dish and a few simple side dishes that pair well with ham. And of course, several desserts -- can't forget about those! But this is all about salads, fruits and veggies that are not only easy to make, but that also taste amazing.
Best of all, you can make these Easter sides ahead of time or right before you're ready to eat so that you can have more time to spend with with family!
10 Easy Easter Side Dishes That Everyone Will Love
Grandma's Potato Salad -- This potato salad is a family favorite that has been a part of our spring and summer celebrations for decades. The Hubs would honestly eat the entire bowl if he could!
Tropical Fruit Salad -- This easy salad contains just fruit and a very simple honey lime dressing. We love it!
Marshmallow Fruit Salad -- This fruit salad uses canned fruit cocktail and whipped topping. The kids love it, and it's easy enough for them to make by themselves.
Double Snicker Apple Salad -- Snickers candy combined with apples and whipped topping -- yum!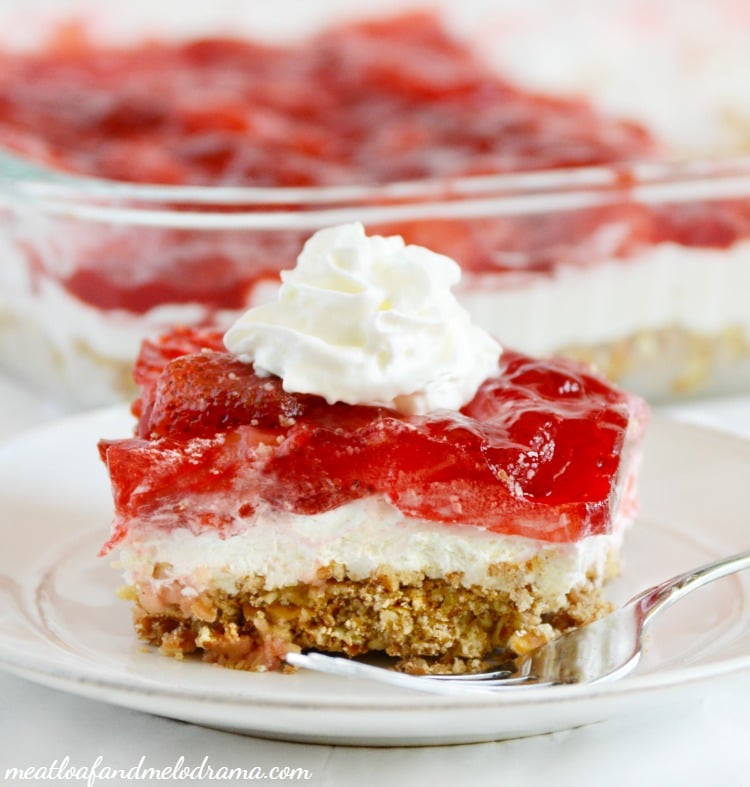 Strawberry Pretzel Salad -- This is definitely more of a dessert, but it's been around for years, and it's perfect for potlucks.
Guacamole Deviled Eggs -- These deviled eggs have no mayo, but they're full of flavor and spice. We're huge guacamole lovers here, and this is definitely a favorite way to make deviled eggs.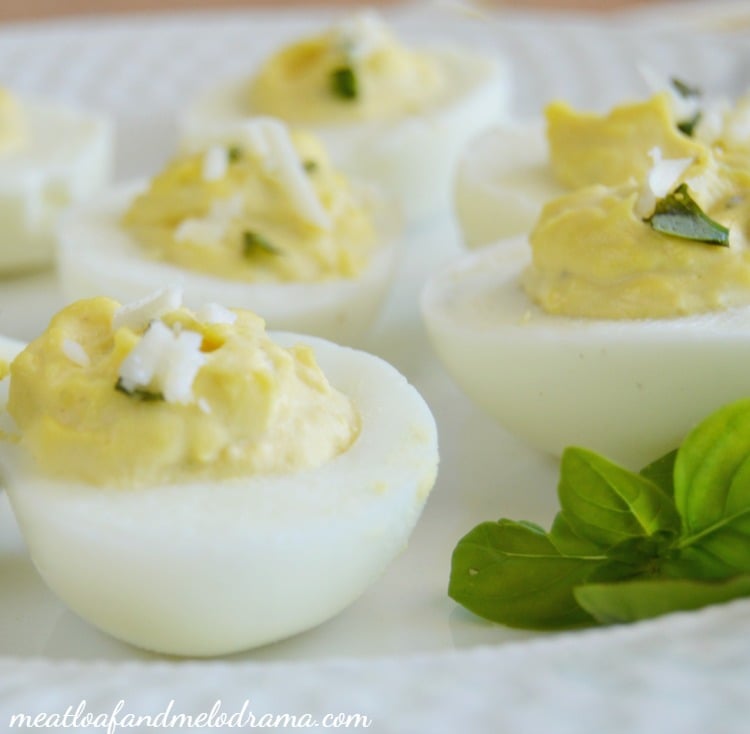 Basil Parmesan Deviled Eggs -- These savory deviled eggs are simply delicious!
Sauteed Asparagus with Bacon, Lemon and Parmesan -- Asparagus is in season, and this is a quick and easy way to enjoy it.
Easy Sauteed Green Beans with Bacon -- If you don't like asparagus, you can try these easy green beans. They take just minutes to make!
Easy Roasted Potatoes with Basil and Parmesan -- Start these potatoes in the microwave and finish them in the oven for a super quick side dish.
I hope you'll enjoy these easy Easter side dishes as much as we do. You can check out a few of our favorite desserts at the end of the post.
Happy Easter!