This easy Marshmallow Fruit Salad is light, fluffy and on the menu for every holiday brunch or dinner. It's so simple, the kids can make it!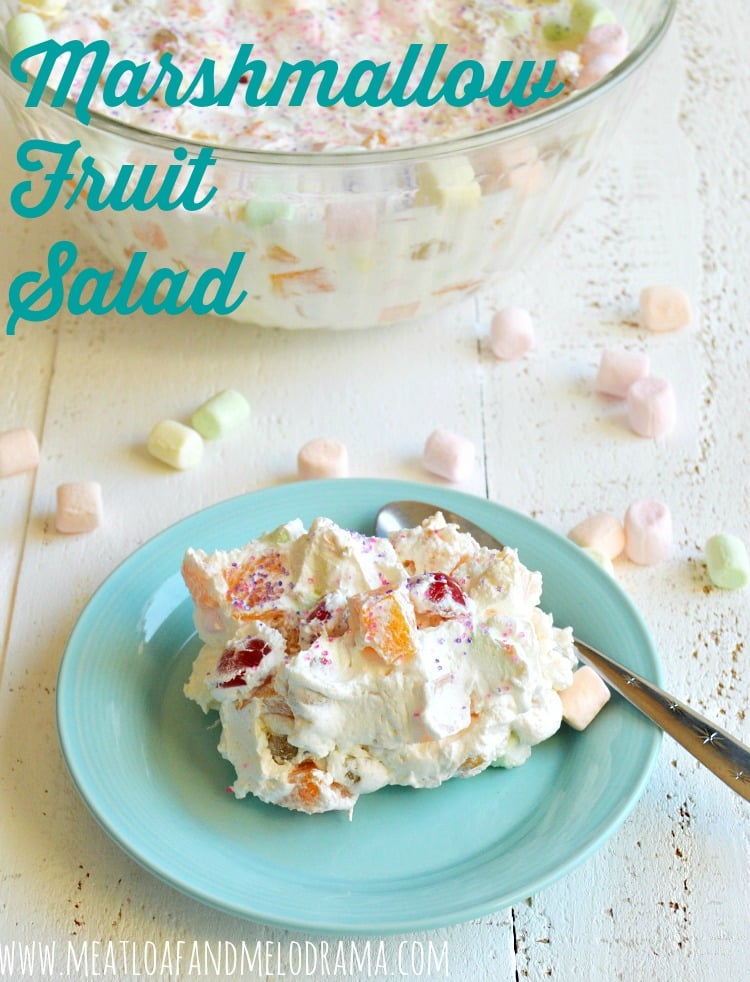 I figure since Easter is on its hippity hoppity way, I would share some of our favorite holiday dishes in the next few weeks, and this easy Marshmallow Fruit Salad will definitely be on the menu. The kids say it wouldn't be a holiday dinner without it!
Actually, we don't just save this treat for Easter. In fact, we usually have it on Christmas, Thanksgiving, Independence Day and other special days, as well.
I started making this when my oldest baby was little because she used to be an uber picky eater, and it gave her something to enjoy at family gatherings.

Even today, she still prefers fruit salad over potato salad, which is always on our Easter menu, and her younger siblings completely agree with her. Of course, this is about the easiest dish you can make, so now I leave the preparation up to the kiddos.
And, they will happily walk you through the steps today and give you some of their expert tips.
How to make marshmallow fruit salad
First, drain the fruit, and pour into a large bowl. Then, fold in the whipped topping with a spatula, and make sure it doesn't get all over the outside of the bowl.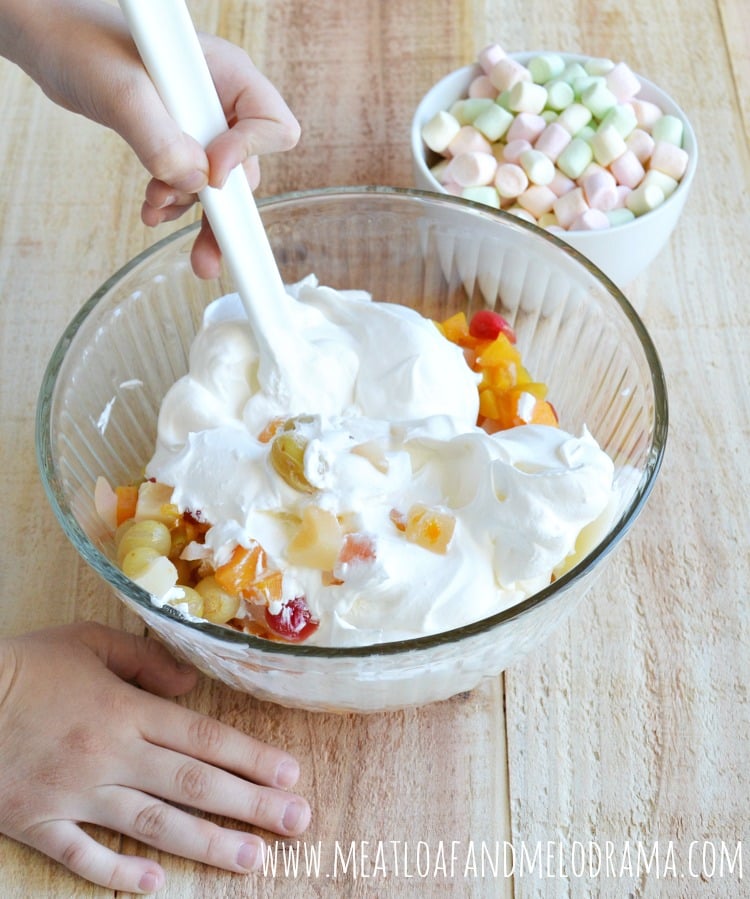 Next, add the mini marshmallows, and stir until all of the ingredients are mixed well.
Try not to eat too many marshmallows, and avoid throwing them at your assistant.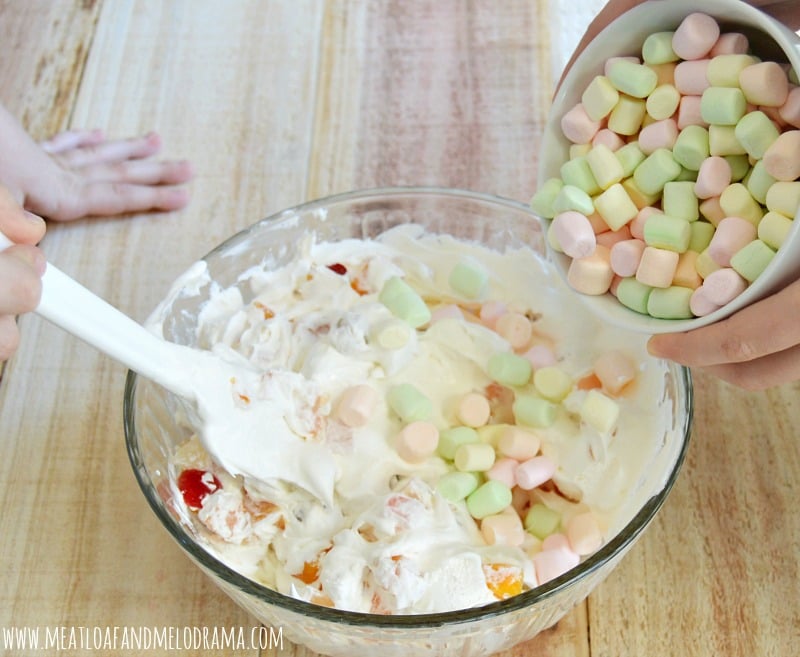 Smooth the whipped topping so that it's even. You can add some more marshmallows and some colored sugar sprinkles over the top so that it looks nice and pretty.
Don't forget to share the fruit salad with your assistant, and always leave some for the rest of the family and your guests!
Isn't that the easiest side dish ever? Fruit salad is also a great choice for potluck dinners or just about any gathering where food is involved.
And since it does contain fruit, I like to think that it's technically on the healthy side!
And, a special thank you to my little assistants for helping out so much today!
Recipe for Marshmallow Fruit Salad
Marshmallow Fruit Salad
An easy holiday side salad made with whipped topping, canned fruit and mini marshmallows
Ingredients
2

cans

mixed fruit, drained

1

8-ounce

container of whipped topping, or whipped cream

2

cups

mini marshmallows
Instructions
Add the drained fruit to a large mixing bowl

Stir in the whipped topping or whipped cream

Fold in the marshmallows, and smooth top of salad with spatula. Cover, and refrigerate until ready to serve
Nutrition
Loved this recipe?
Leave a comment or share on social media


You may also like