This Dad Rocks DIY Father's Day gift is an easy and very budget friendly craft that kids can make with a little help from Mom. Dads will love it!
It's hard to believe, but Father's Day is around the corner. Seriously, I feel like we just finished celebrating Mother's Day! Anyway, I've got a very cute and easy DIY Father's Day gift to share with you today.
The kids wanted to give their dad a little something for his office, so they made this sweet little rock dad and rock kiddos as a way of saying Dad Rocks! The kids made a rock family one Father's Day when my youngest was just a baby, and this time around, we thought it would be nice to make one that was really all about dad. Since the younger kiddos don't remember the first one, they were excited to do this.

The nice thing about this handmade Father's Day gift is that it's not only easy to make, but since you can find rocks just about anywhere, it also fits even the smallest budget.

I sent the kids out to gather rocks from our backyard, but I had to keep reminding them to choose rocks that were all about the same size. In other words, no boulders! They finally found five smaller rocks and one larger daddy-sized rock.


How to Make a Dad Rocks Father's Day Craft
Supplies Needed
Rocks

Hot Glue

Googly eyes

Sharpie Markers

Craft Paint

Wood board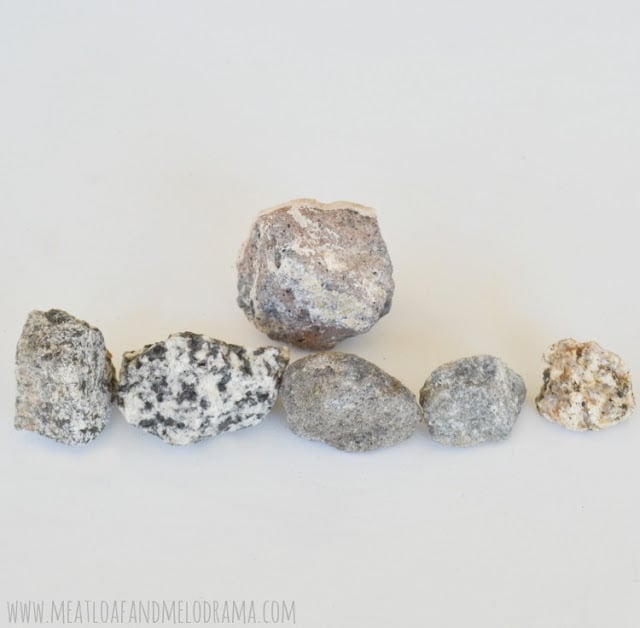 I had the kids rinse the rocks off in the pool, but of course you can do this with the hose or in the sink.

We used hot glue to attach the googly eyes, and the kids used the Sharpie markers to draw mouths and details on the rocks.

I found a small wood board from the scrap wood stash, and the kids painted it white, using acrylic paint. When the paint was dry, we glued the rocks onto the board. One of the rocks had a point at the end, so I glued it to another rock so that it would stay upright.


When the glue was dry, one of the girls used a Sharpie to write Our Dad Rocks on the front of the board. Isn't this the cutest thing?! Of course, I'm just the teeniest bit biased, but still, I think it turned out pretty well.

And, that's all it took to make this sweet DIY Father's Day gift! You could make one for Grandpa too!
Dads can be hard to shop for, especially when you're on a budget, so it's nice to give them something that they like. The Hubs loves showing off the other rock family in his office, and I know he will like this new rock dad just as much -- because Dads rock, my friends!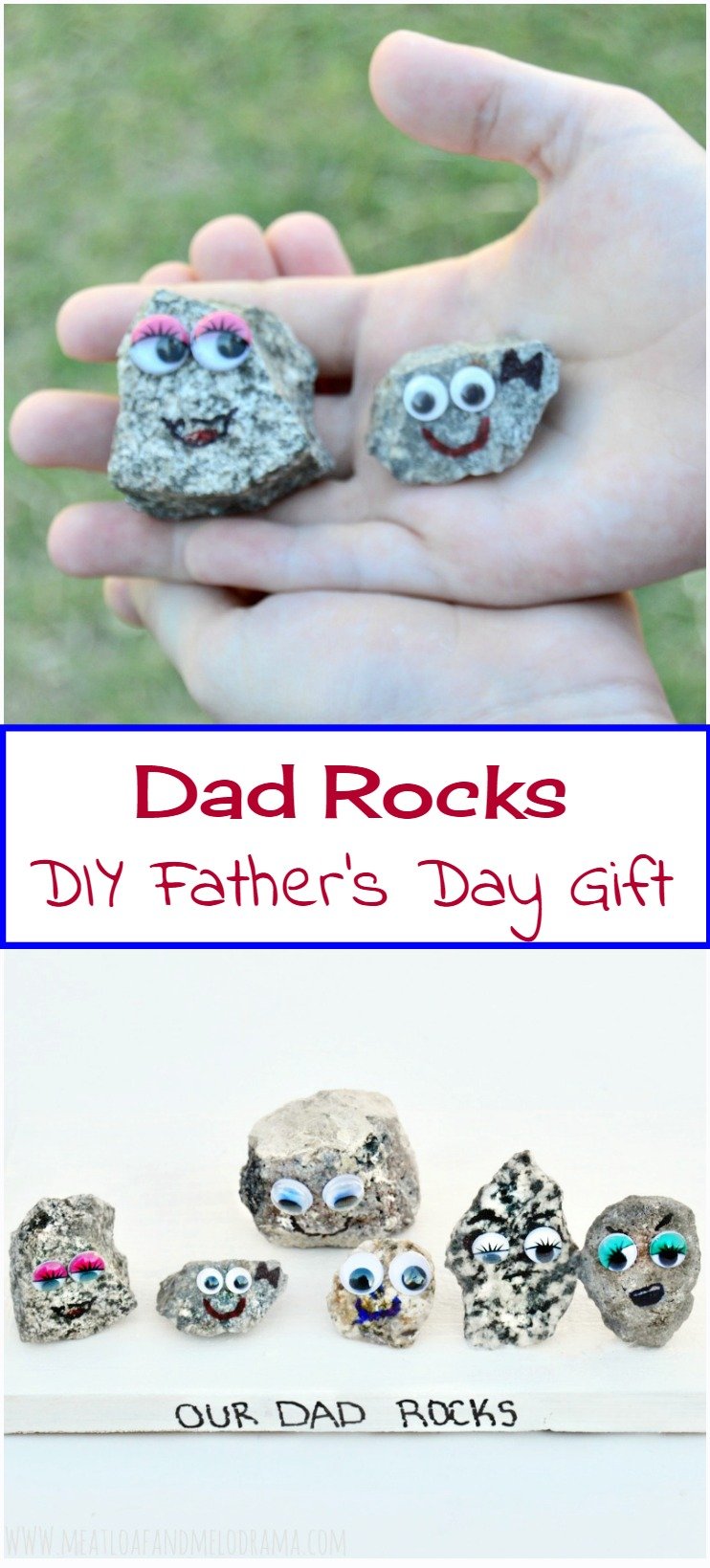 Thanks so much for visiting. Have a super day!