This easy DIY fairy garden is so simple to make and doesn't take up a lot of space. It's a fun project for both adults and kids and an enchanting way to spruce up your deck or patio!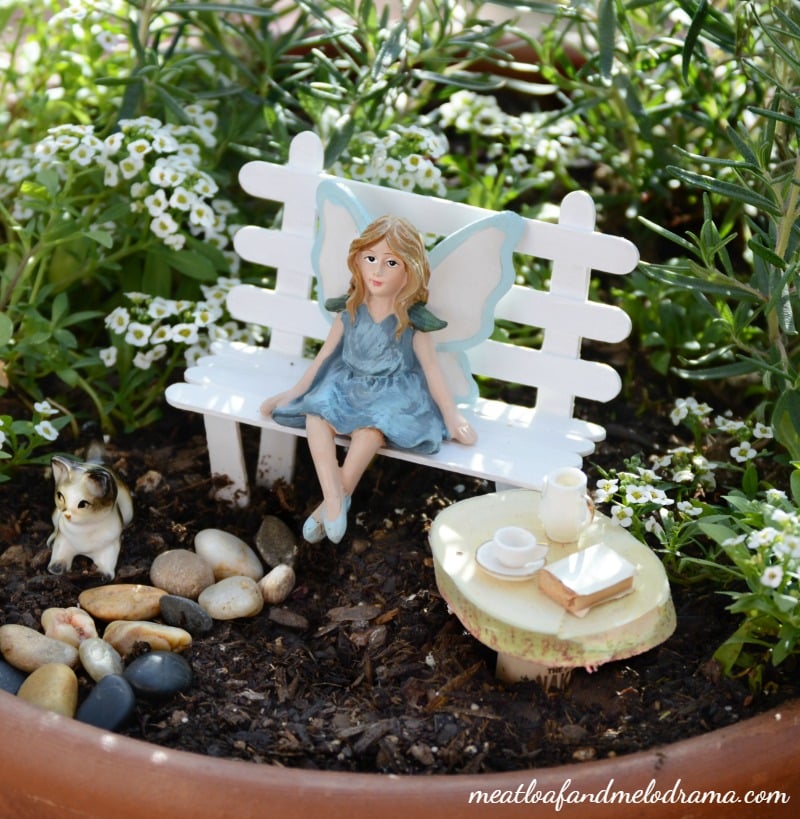 Fairy gardens are super popular right now, and so stinkin' cute! I've been seeing these miniature outdoor scenes pop up everywhere lately, and I knew my kids would love to make one. Actually, I wanted to make one, but I knew the kids would get into this project too -- and so would the Hubs!
Well, so my little guy was not quite sold on the idea. He was fine with digging in the dirt and helping in the garden, but he really didn't want to have anything to do with fairies. I told him we could use some of his LEGO mini figures, but he wouldn't part with those.
When the girls were a little younger, they were really into fairies. We had the books, movies, dolls -- pretty much everything that was remotely related to fairies. We even went on a fairy hunting expedition (in the rain, I might add) one summer when we rented a cabin in the woods.
Yep, been there, done that, and I like the idea of a fairy garden much better!
How to Make an Easy DIY Fairy Garden
When we decided to make our own fairy garden, I knew we had to keep it small. We don't have a huge yard, and most of the plants are of the desert friendly type. We do have flowers growing in pots on the patio, so this is where we made our little mini garden. We bought:
1 round shallow terra cotta planter

3 rosemary plants

Alyssum plants

Potting soil

Fairy figurines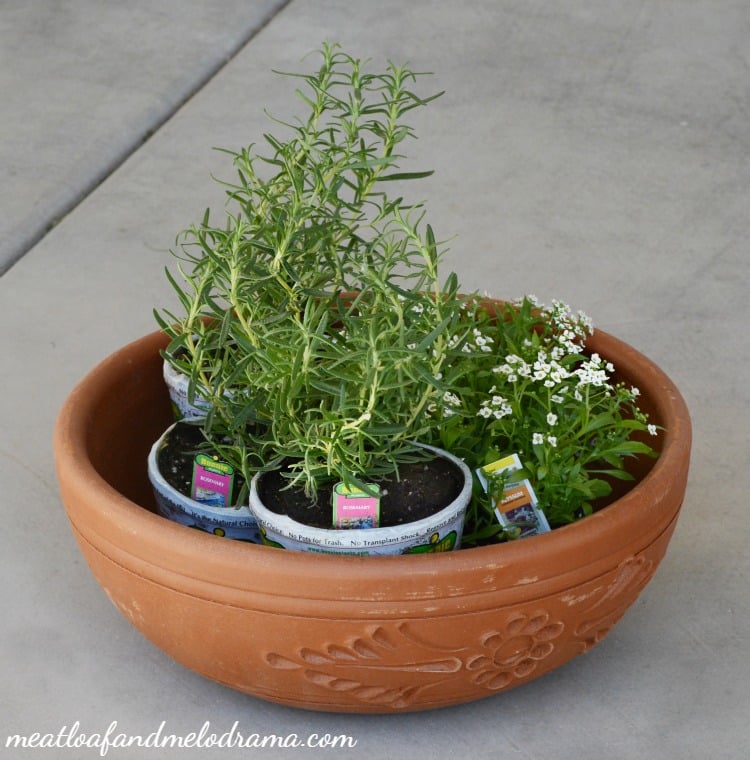 We filled the terra cotta bowl with the potting soil, and then we added the plants.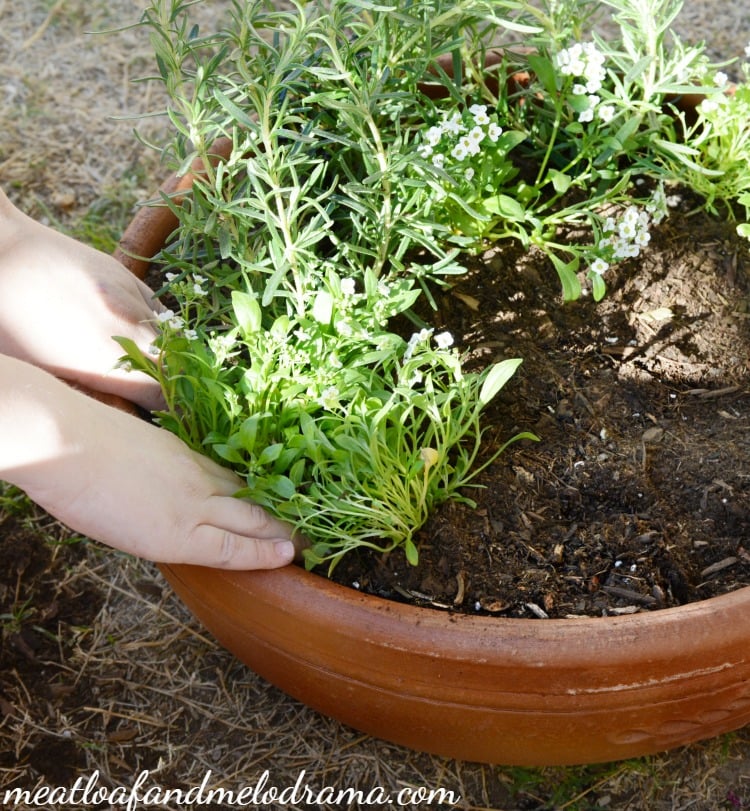 Miniature furniture is cute but definitely not cheap! So, the kids made a little bench out of mini Popsicle sticks and painted it white.
It's the perfect size for a fairy.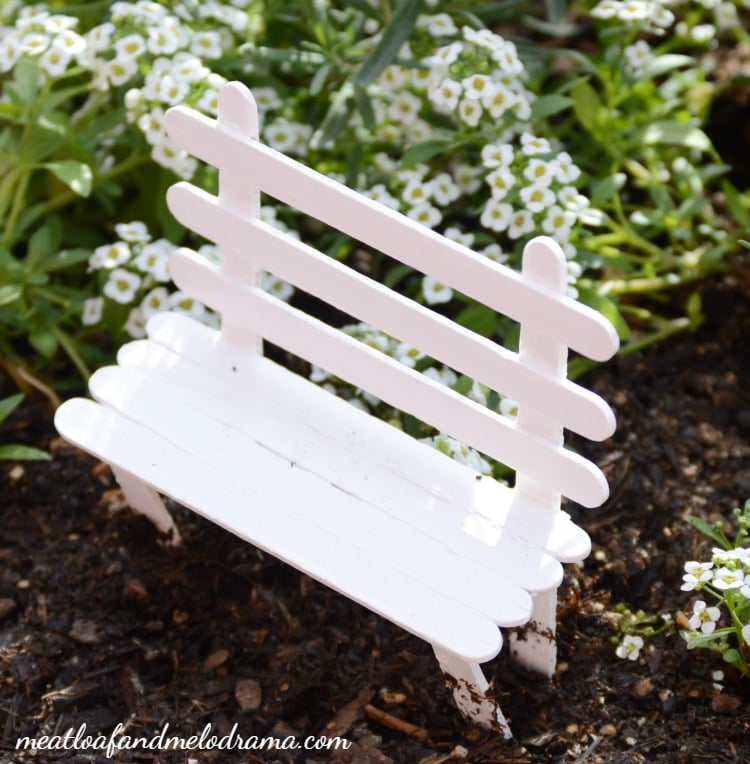 I already had a bunch of small river rocks for vase filler, and the kids used those to make a path by the bench.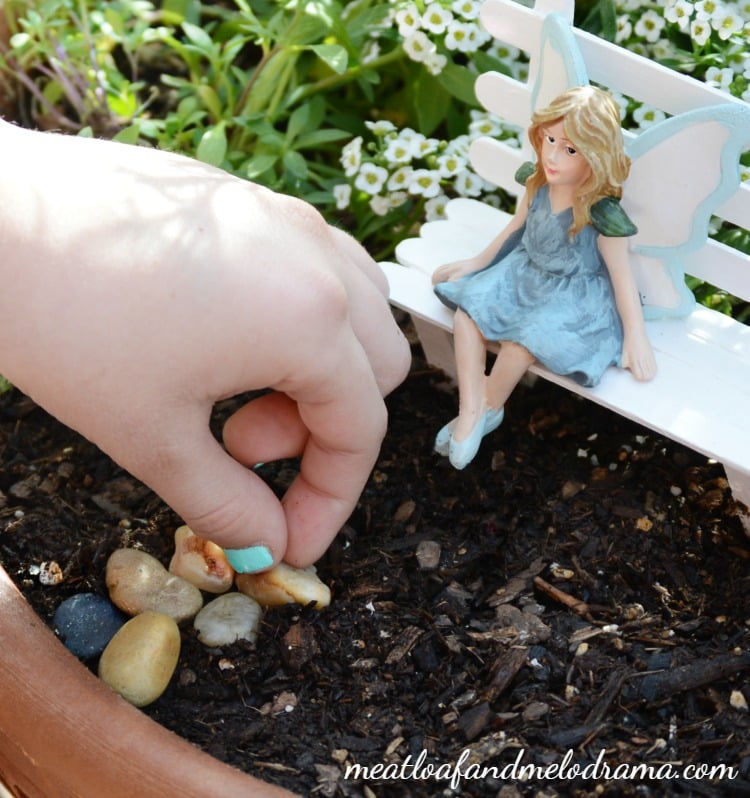 The kids also made a small table out of a wood slice and an old wine cork. It's just the right size for a cup of tea and a good book.
I think the fairy is enjoying her little resting spot, and it looks like her little cat is too!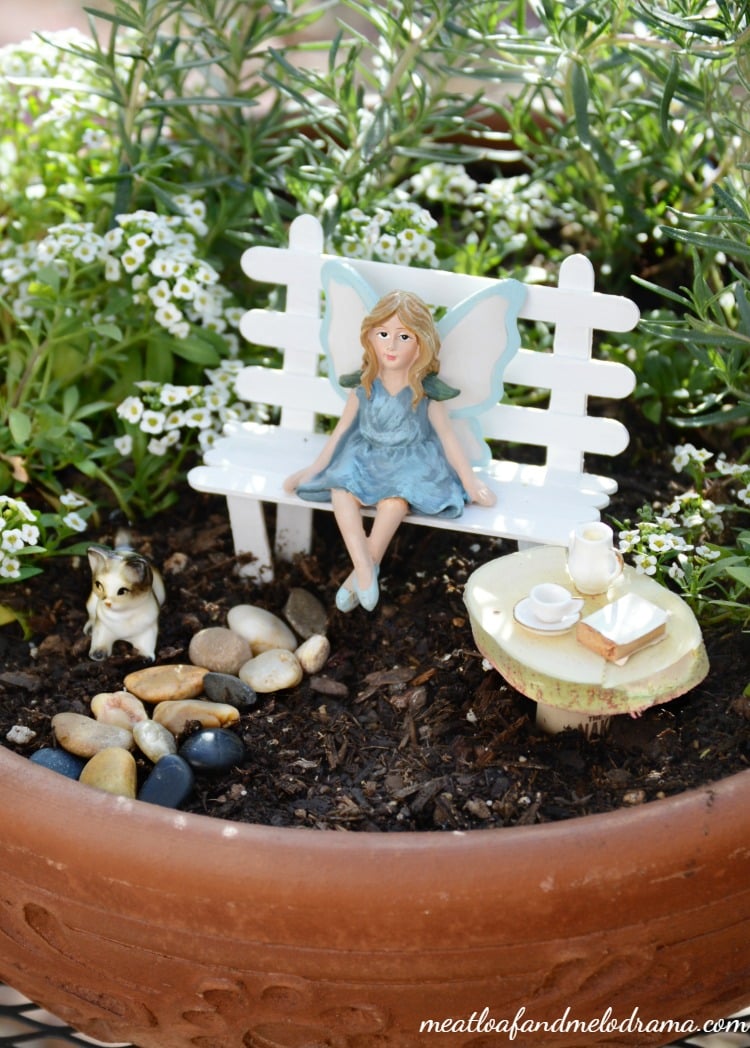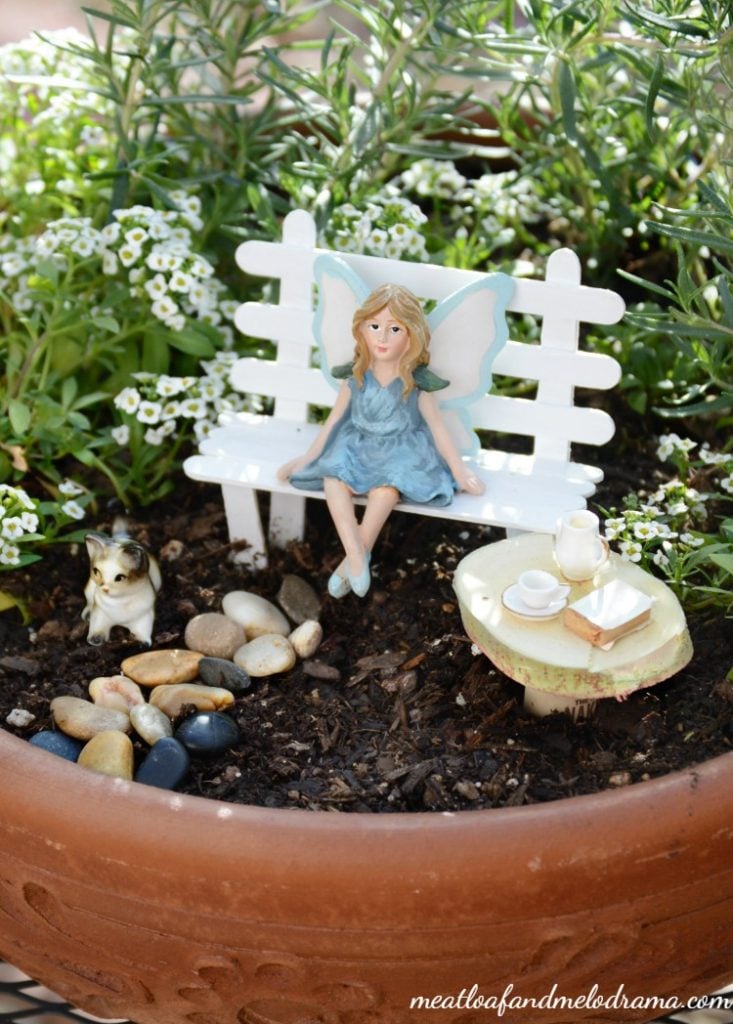 It doesn't take much to make an easy DIY fairy garden, and we were thrilled with the way ours turned out. We even made another one in one of our other planters.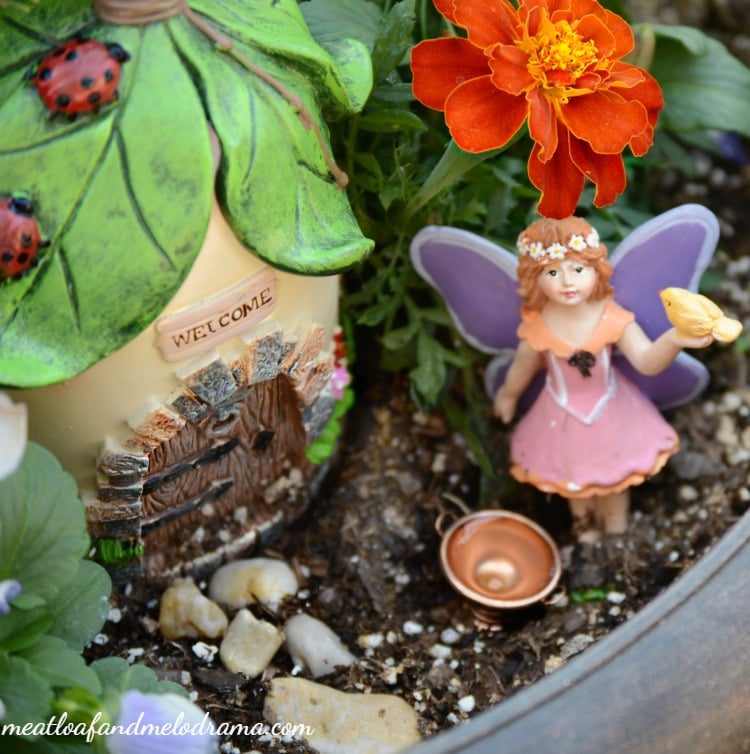 It was a tight squeeze since the flowers were already there, but it works!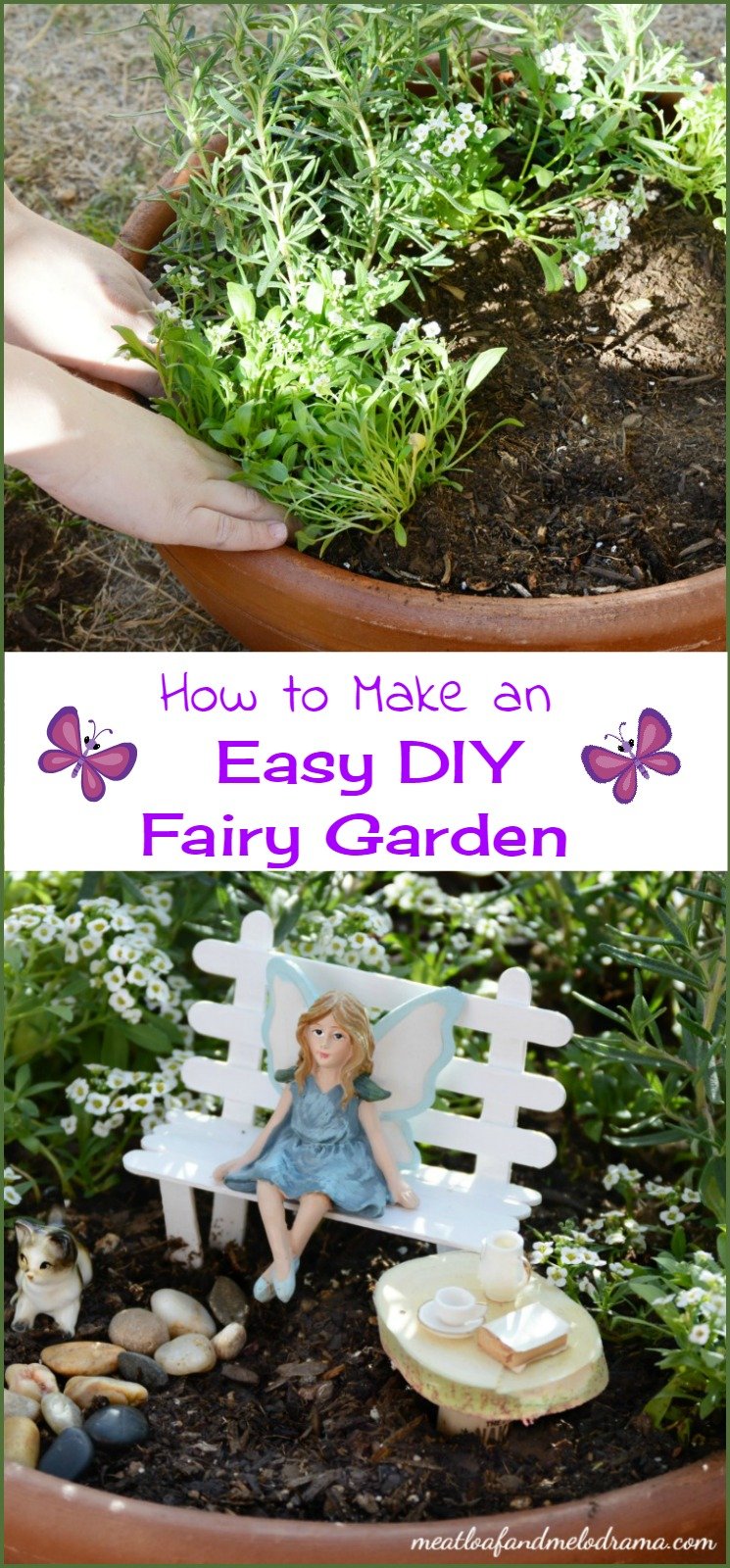 Happy Gardening!

Sharing At
Wow Us Wednesday, Thoughts of Home, Link Party Palooza, The Scoop, Welcome Home Wednesdays, Met Monday