Mandarin Orange Jello Salad with Cool Whip is an easy fruit salad recipe perfect for a potluck dinner and holiday dinners. A family favorite side dish and one of the most requested salad recipes for any special occasion!
Jump to:
When I was going through my grandma's recipe collection the other day, I found this recipe for orange Jello salad.
Grandma's Mandarin orange salad recipe is similar to the Strawberry Jello fruit salad I made last year for Easter, except that you use orange flavored gelatin instead of strawberry. And, instead of adding sliced strawberries, you add mandarin orange slices!
Whenever there's a holiday, there's a family dinner, right? I always like to include a couple of vintage recipes with our holiday dinners because I'm a sucker for retro recipes, and I'm just sentimental like that. Plus, my family loves them!
This orange Jello dessert salad is super simple and only has 4 ingredients. It's made with Cool Whip, mandarin orange slices and, of course, the Jell-O gelatin and water.
I've seen some mandarin orange recipes that add cottage cheese and crushed pineapple, but this one is about as simple as you can get!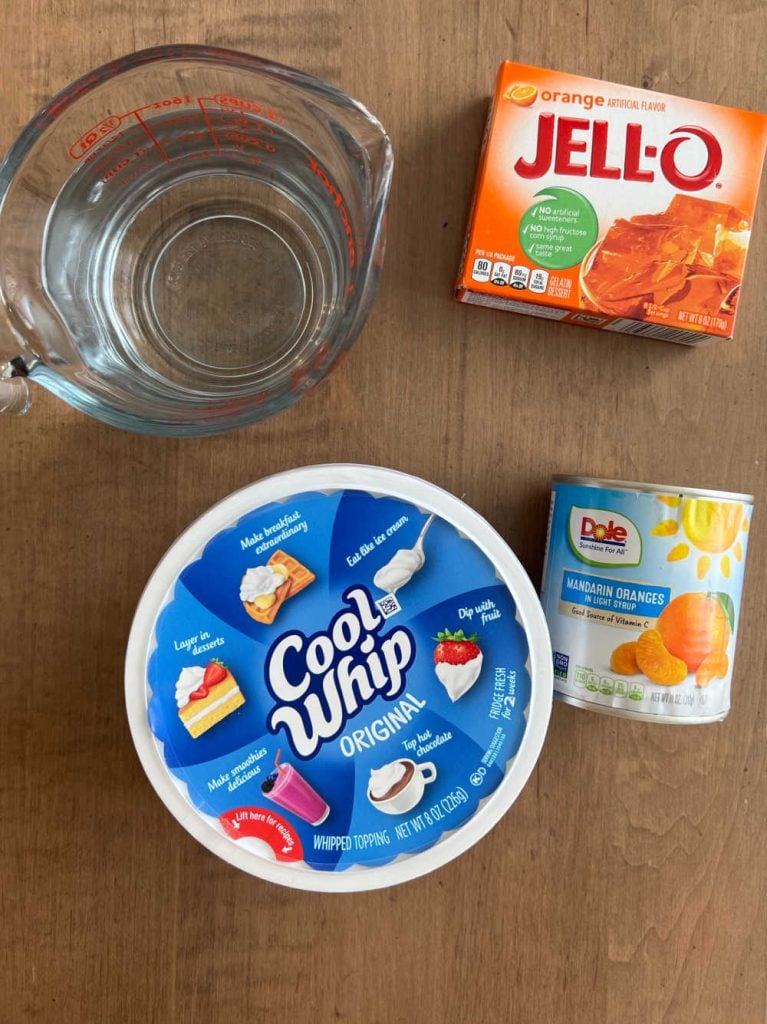 Ingredients
You only need a few simple ingredients for this Jello orange fluff salad recipe. What you don't already ave at home can be found online or in your local grocery store:
Large box of orange Jello gelatin, or any brand -- 6oz package
Water -- hot and cold
Cool Whip -- or any whipped topping
Can Mandarin oranges, drained
How to Make Orange Jello Salad
First, pour your orange Jello mix into a large bowl or casserole dish.
Then, measure out 2 cups water to heat up. I just use a glass liquid measuring cup, and microwave the water for 2 minutes.
Pour the hot water into the bowl, and mix until the orange gelatin is completely dissolved. You can use an electric mixer or a wire wisk for this.
Once the Jello is dissolved, measure out 2 more cups of water, but leave it cold. Pour the water into the bowl, and mix.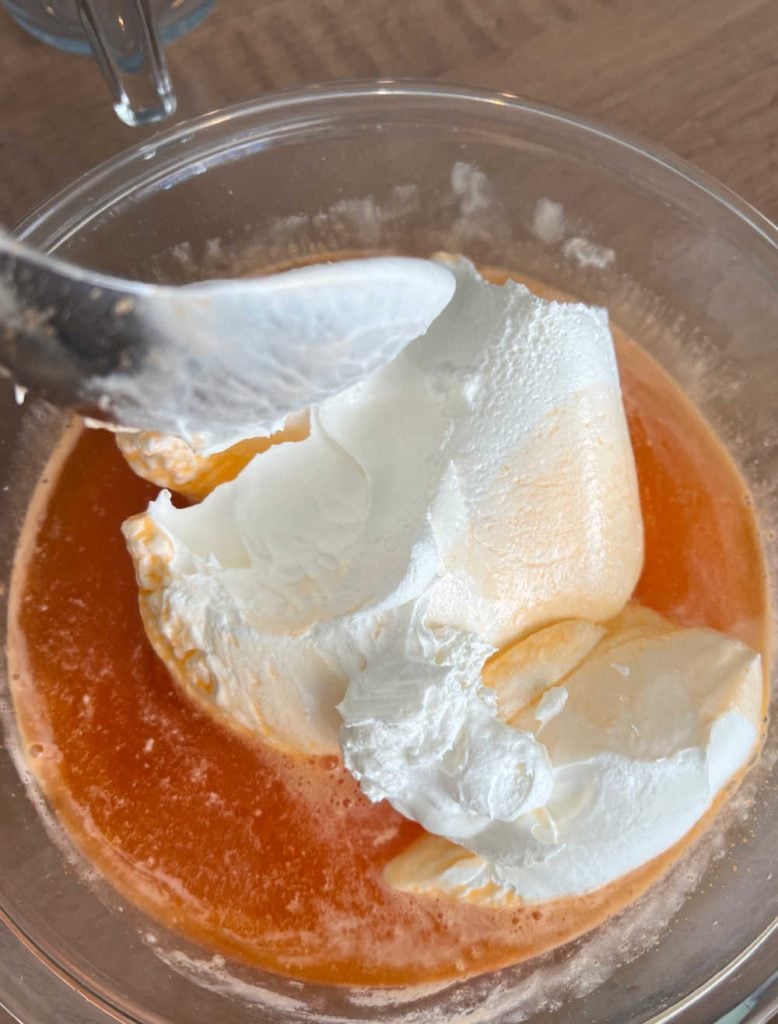 Put the Jello and water mixture in the refrigerator, and leave it for about 1 hour. When it's partially set, take it out.
Mix the partially set Jello on low using a hand mixer, until it thickens up.
When it's thick, stir in the Cool Whip. Mix well until the Jello and Cool Whip are completely combined.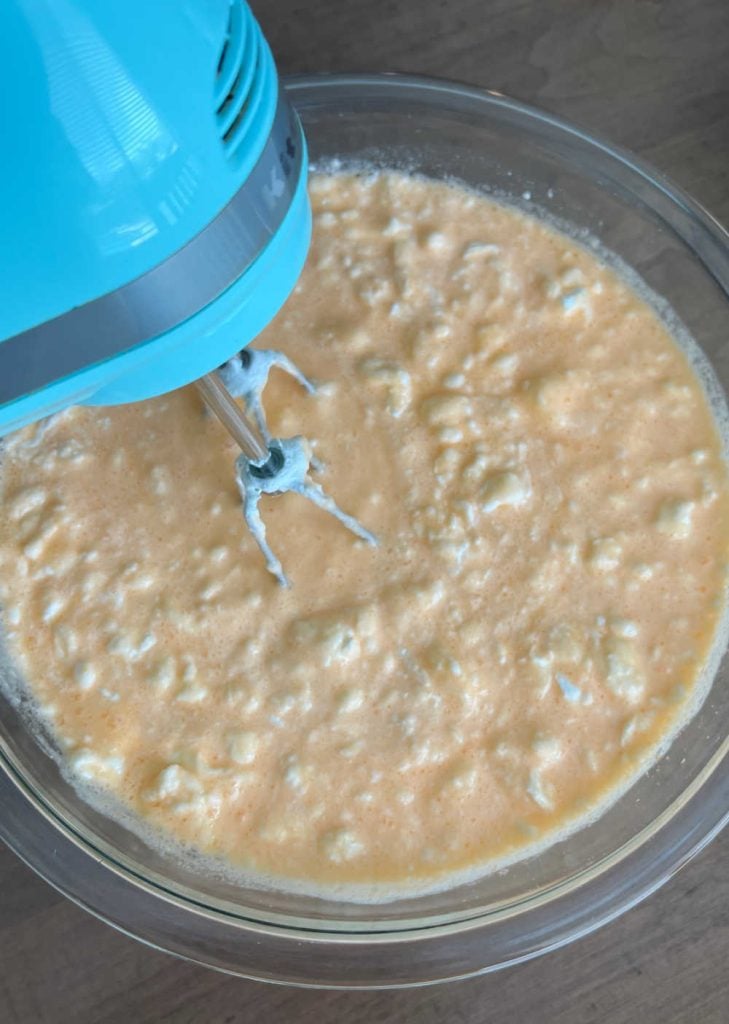 After mixing, fold in the canned Mandarin oranges. Make sure that you've drained the liquid from the oranges, first.
Transfer the fluff mixture into a casserole dish, or whatever dish you want to serve the orange Jello fruit salad in.
Refrigerate the salad until it's set. It takes about 2 to 4 hours to fully set.
Serving Suggestions
To serve easy Mandarin orange salad, just take it out of the refrigerator, and your delicious side dish is ready to go!
I like to decorate this sweet salad with a dollop of Cool Whip and some additional Mandarin oranges. Isn't is so cute?!
Serve your orange Jello fluff in dessert or ice cream dishes, or just set the dish out on the family dinner table and watch it disappear!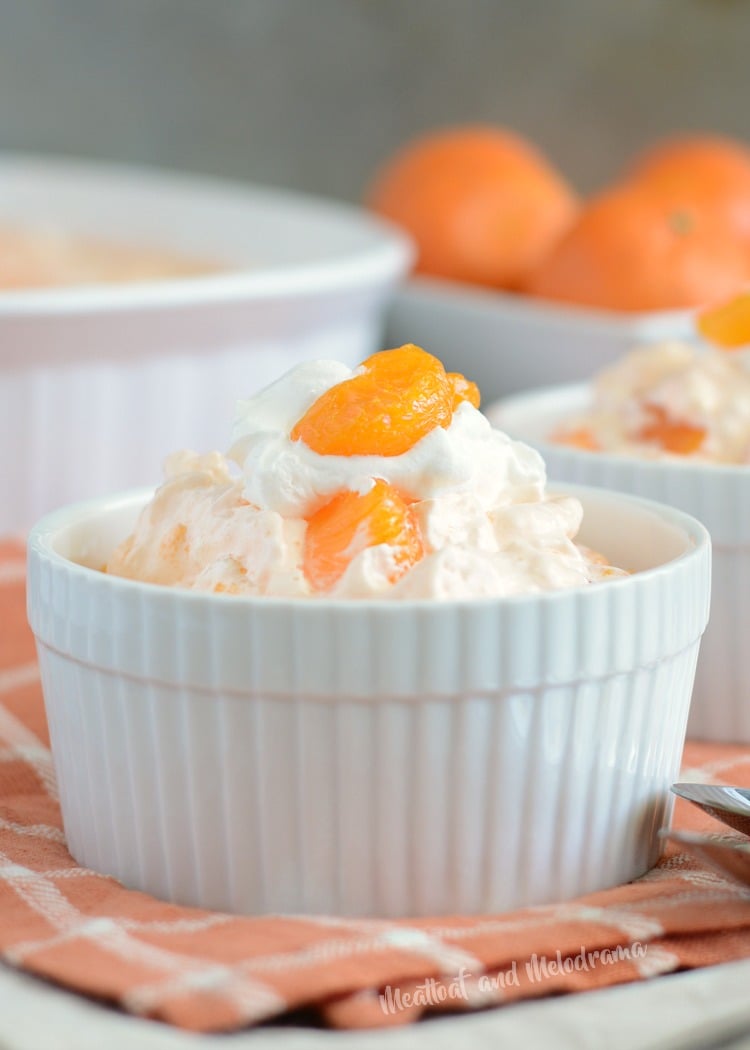 Personally, I'd say that this is more of a dessert than a salad since it's on the sweet side and almost tastes like an orange creamsicle! But that's just me being picky. It really doesn't matter what you call it, as long as you and your family enjoy it!
You can serve Orange Jello fruit salad at Easter, Thanksgiving, Christmas or at any kind of potluck dinner, church supper or picnic. I usually think of this as more of a spring or summer recipe, but like I said, it's a classic side dish for any holiday or family gathering.
Tips for Success
Drain the oranges, pat dry and keep them in the fridge until you're ready to use them
Cut the oranges in half if you want smaller pieces of fruit
Use a hand mixer for best results, but a wire whisk works, too
Let orange salad chill 2 to 4 hours or for best results
Variations
There a couple ways to customize this easy Mandarin orange Jello salad.
For more of a layered salad, add the Cool Whip right after mixing the Jello with water, instead of letting the mixture partially set first. When you mix everything together at the same time, the fluff salad separates a but as it chills, leaving some nice, distinct layers.
Mini marshmallows are a great option for this Jello salad. Just add a cup or two-- depending on how much you want-- after you fold in the Mandarin oranges.
Whipped topping, maraschino cherries, and orange sugar crystals will also look great on top of your salad!
How to Store
Store any leftover orange fluff Jello salad in an airtight container or covered in plastic wrap. Keep it refrigerated and it should last 3 to 4 days.
I don't recommend freezing the salad as it would separate.
Recipe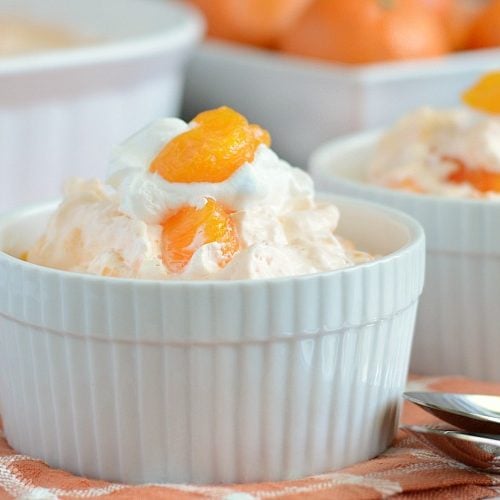 Orange Jello Fruit Salad
Orange Jello Fruit Salad is a retro side dish or dessert recipe made with Cool Whip and mandarin orange slices. It's perfect for holiday dinners and potlucks and picnics!
Ingredients
1

6-ounce box

orange Jell-O gelatin, or any brand

2

cups

hot water

1 ¾

cups

cold water

1

8-ounce container

whipped topping, Cool Whip

1

15-ounce can

Mandarin oranges, drained
Instructions
Add jello to a large bowl or casserole dish, and mix in the hot water until powder dissolves

Mix in the cold water, and place in refrigerator for about 1 hour or until partially set

When jello is partially set, mix with hand mixer on low (or wire whisk) until mixture thickens, and stir in Cool Whip, and mix well

Fold in Mandarin orange slices, and place in refrigerator until ready to serve. Keep refrigerated
Nutrition information is estimated. Please do your own calculation to fit special diets.
Nutrition
More Jello salad recipes
Recipe first published in 2018 and updated in 2022.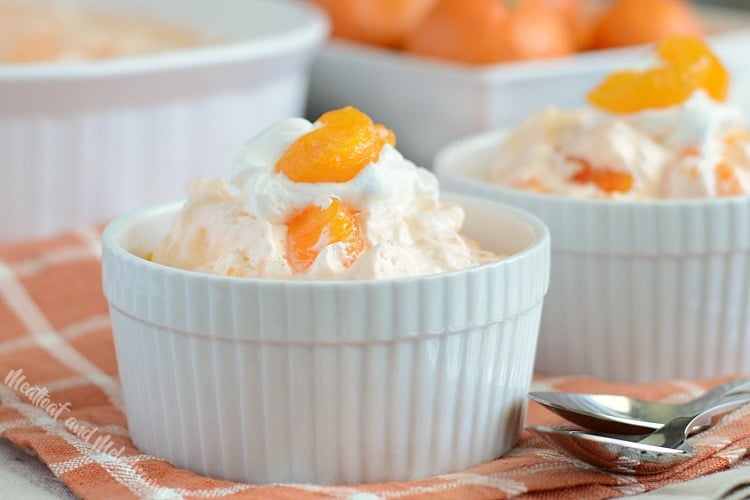 Of all the different flavors of fluff salads, this Mandarin orange Jello salad recipe might just be my favorite recipe! I hope you enjoy it as much as we do in my home!
For more delicious recipes, easy recipe ideas, and great side dishes, subscribe to the newsletter and follow me on social media!