This post is sponsored by the J.M. Smucker Company. I was provided compensation for the products, but all opinions are completely my own.


Hi friends! So, last week I told you about how the kids and I were on a mission to get out of our usual after-school-snack routine and try something new. And, I'm happy to report that we succeeded. Not only did we find some easy ways to enjoy snacks on the go, but we also discovered a fantastic new recipe for fruit dip. I made this Peanut Butter Orange Yogurt Dip over the weekend, and we loved it so much that I had to whip up a new batch for this week!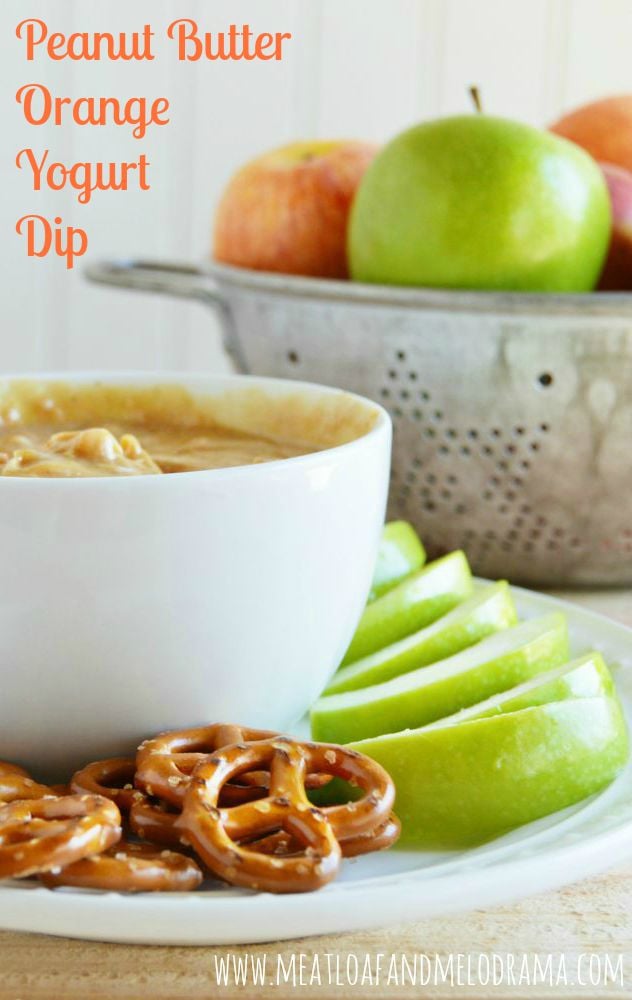 Since the kids have different pick-up times and now, after school activities, we spend a lot of time in the car. Usually, I'll grab a box of crackers for the kids to munch on when I'm heading out the door, but lately, we've been loving thee Jif To Go Dippers that I found at Walmart.



The kids enjoy dipping the pretzels into the peanut butter, and I love the fact that they're getting some extra protein without creating a big mess.



I even took some of these handy little packages to my college student so that she could have an easy snack between classes. She's got back-to-back classes on one day, and she literally has to eat on the run. I remember those days, so I was happy to find a way to help.

And for those rare occasions when we're not running around like mad, the kids can dip fruit, pretzels and crackers in this amazing dip, which was inspired by the new Jif Whips. I tweaked the recipe on the top of the container, and it was so good that I practically had to hide it in the back of the fridge so that there would some left for the next day.


Ingredients for Peanut Butter Orange Yogurt Dip
1/2 container of Peanut Butter Jif Whips

1/2 cup vanilla yogurt

1/2 cup Smucker's Orange Marmalade

1/4 teaspoon cinnamon
Directions
Add all of the ingredients to a medium-sized mixing bowl, and stir until completely blended.
Keep refrigerated between servings.
So, how easy it that?! The Whips are so light and airy that mixing the ingredients is a breeze, and the dip comes together in no time at all, which is exactly what we need after a long day!
I cut up some green apples and added a few pretzels for a sweet and salty treat.
I even added a few chocolate chips, since chocolate goes really well with orange and peanut butter. It's one of my favorite flavor combos!
The kids liked this dip so much that we'll be trying the recipes on the other Jif Whips varieties next.
So, have you taken a Snackation yet?
You Might Also Like