Hi Everyone!

Today, I thought I would show you one of my family's favorite desserts — Triple Chocolate Peanut Butter Ice Cream Pie.




The kids wanted to make a chocolate ice cream pie for Mother's Day, but because we all love chocolate, I thought it would be good to make another one so that there would be enough to go around, and we could enjoy it a second day. We also love to make ice cream pies for birthdays and summer holidays–much better than turning on the oven when it's already hot enough outside. If you want to make one, you'll need:
Chocolate ice cream

1 chocolate graham cracker pie crust

Chocolate syrup

Caramel syrup

Mini Reese's peanut butter cups

Mini semi-sweet chocolate chips

Whipped topping
To incorporate as much chocolate as possible, I like to add some chocolate syrup to the bottom of a pre-made chocolate graham cracker pie crust and then freeze it until the syrup is firm. Then, we added some chocolate ice cream and mixed in some mini Reese's peanut butter cups. Top with more chocolate syrup, and freeze until firm–easy peasy!



I like to freeze the pie for at least two or three hours, and overnight is even better–especially when it's warm outside! That way, you don't have a melted pie when you start to cut it up. You can crown this circle of chocolate goodness with your favorite whipped topping, and add some mini chocolate chips and Reese's cups to the top.

Doesn't this look yummy?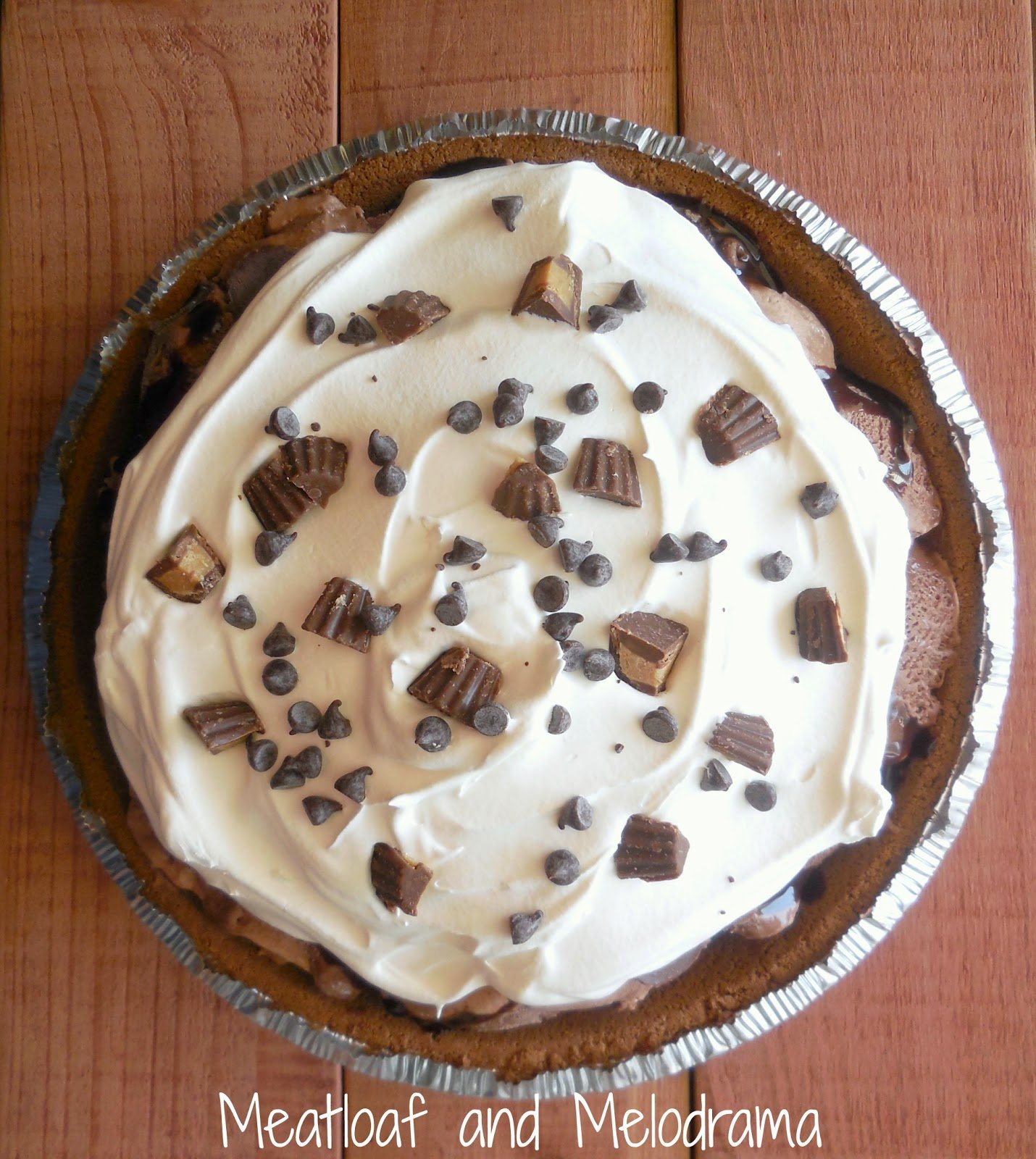 But of course, I couldn't stop there. We don't have desserts like this often, so it's OK to splurge a little. I cut the pie into small pieces and topped each slice with a drizzle of chocolate and caramel syrup. Yum — 'nuff said.



So, the next time you're looking for an easy summer dessert, make this triple chocolate ice cream pie for your friends, family, guests or all of the above. They'll love it — mine sure did!

Have a terriffic day!

Dee 🙂