These 12 Super Easy Pumpkin Recipes all use canned pumpkin and are the perfect way to get your pumpkin fix before fall is over!
I just love pumpkin season, and I'm always sorry to see it go. When you think about it, it's actually a very short season! So, I decided to dig through my stash of pumpkin recipes on the blog and make a round-up of gorgeous, delicious recipes using canned pumpkin puree.
Some of these go back a couple of years, so the pictures aren't the best, but the food is still good. Enjoy!
12 Super Easy Pumpkin Recipes for Fall
Pumpkin Cake for One can be made in a small bowl or a mug. Just pop it in the microwave, and you've got a fast fix for your pumpkin craving!
Easy Pumpkin Smoothie is perfect for this warm fall weather we've been having lately, and it's healthy too!
No Churn Pumpkin Ice Cream is another way to enjoy pumpkin in warm weather. It's smooth, creamy and very easy to make!
Easy Pumpkin Alfredo is basically your classic Alfredo sauce recipe all dressed up for fall. It's also a delicious quick and easy meal!
Pumpkin Spice Poke Cake is an awesome alternative to pumpkin pie and is perfect for Thanksgiving dessert! Make it from scratch or use a boxed mix for convenience!
Pumpkin Pecan Ice Cream Pie is the easiest Thanksgiving dessert ever! Your kids can make this one!
Banana Pumpkin Snack Cake is a cross between banana bread and pumpkin muffins and is just sweet enough with a dusting of powdered sugar.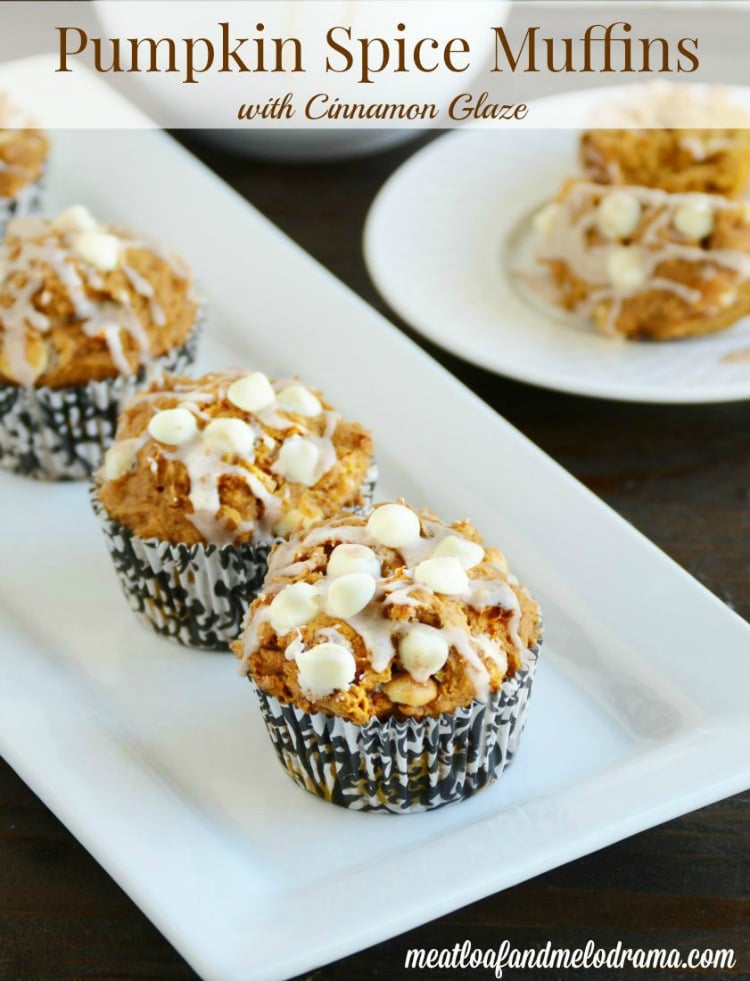 Pumpkin Spice Muffins with Cinnamon Glaze are perfect for the weekend or Thanksgiving breakfast!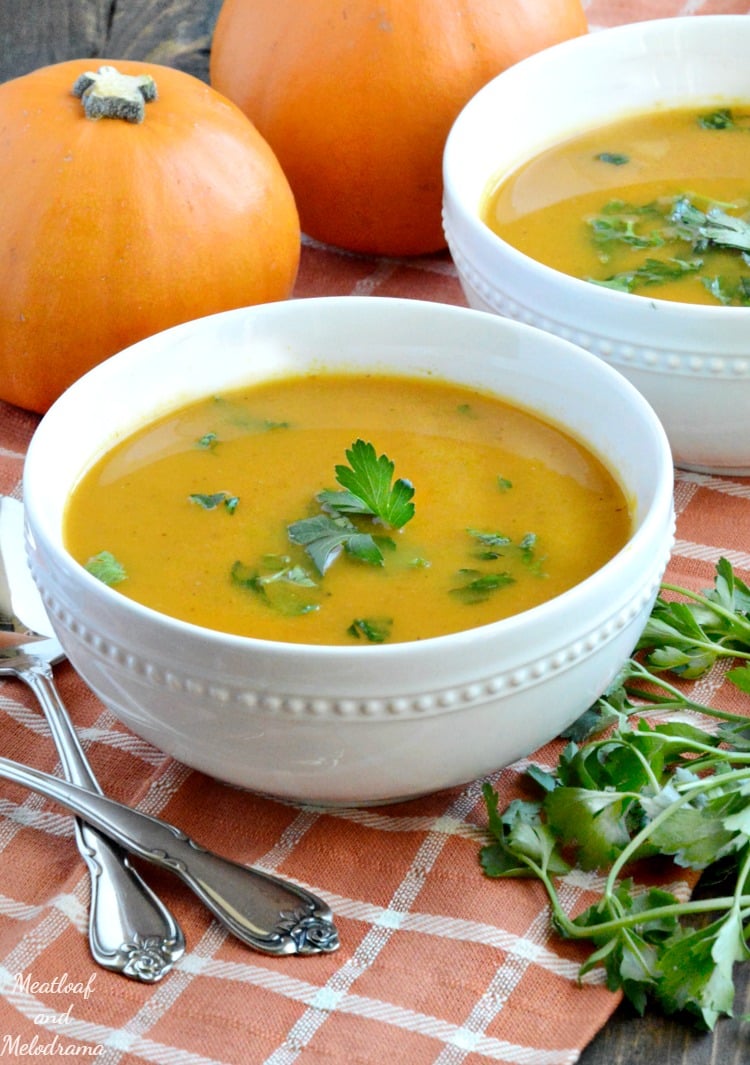 This Easy Savory Pumpkin Soup makes a delicious light lunch or dinner. You can also use it for a soup course on Thanksgiving.
Easy Pumpkin Spice Waffles are a terrific way to start the weekend!
Pumpkin Spice Cookies start out with a cake mix for a delicious, easy treat!
No Bake Pumpkin Cheesecake Gingerbread Parfaits would be an amazing finale for your Thanksgiving dinner!
Now, go try one or more of these 12 super easy pumpkin recipes before it's time to break out the eggnog and peppermint mocha recipes!
Happy Cooking,