Hey friends — happy August to all of you! Some of you have another month of summer vacation, but for us, it's time to get ready to go back to school. It's funny, but I think no matter how much we prepare for it, the transition can still be a little hard. So, I've put together a list of 8 Easy Back to School Ideas to make preparing for the big day a little bit easier, for both moms and kids!




Mason Jar Organizers — Mason jar crafts are always fun to do, especially when you use the jars to organize school supplies. Plus, they're super cute too!




Washi Tape Covered School Supplies — My kids love the fancy pencils and other school supplies so much more than the plain ones. But, you can save money by decorating your own supplies with washi tape!




Lunch Box Note Jar — My kids still enjoy getting notes from Mom in their lunches, and this little jar is a cute way to hold the notes so that they're ready to use.



DIY Upcycled Bulletin Board from Old Kitchen Cabinets — We made a little command center in our coat closet out of our old kitchen cabinet doors, and we also added a DIY coat rack. It's a terrific way to stay organized in the morning!

School Bus Cake — Every year, we have a little celebration on the evening before school starts, complete with a homemade cake!

Easy No Bake Energy Bites — Need a healthy snack idea? These no bake peanut butter and oat balls help give kids the energy they need.

Easy Sandwich Wraps — These wraps are a tasty alternative to sandwiches and are perfect for school lunches.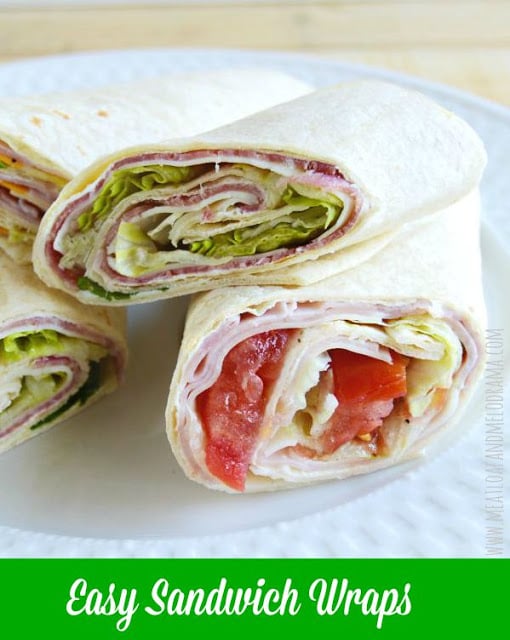 Easy Apple Cinnamon Oatmeal Breakfast Smoothie — There's always time for breakfast when you make some easy smoothies!


I hope these easy back to school ideas can help you out a little. If you have any other tips and tricks for starting the school year out right, I would love to hear them!