Air Fryer Bacon is quick, easy and delicious! Learn how to make crispy bacon in your air fryer and you'll never go back to the stove or oven method again!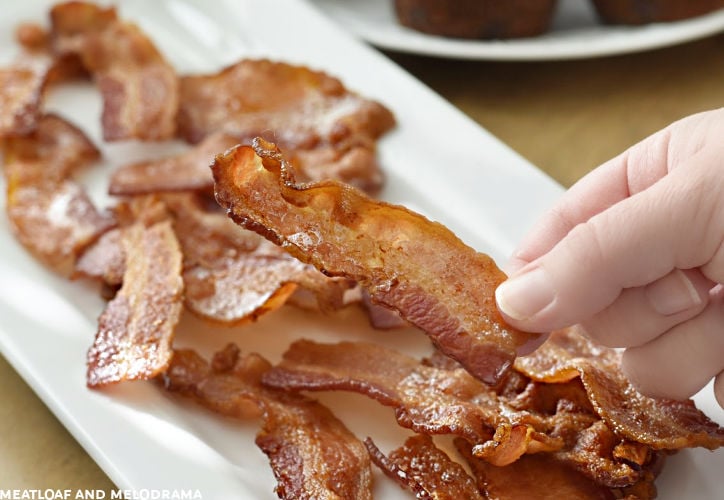 Cooking bacon in the air fryer is an absolute game changer. If you love making bacon for breakfast but hate the mess, this easy air fryer recipe is for you!
I love me some crispy bacon, but I hate cleaning up a greasy stove or oven afterwards. I mean, who wants to spend the weekend cleaning the kitchen?!
That's why I am so in love with air frying bacon. You get crispy, perfectly cooked bacon without the mess. And, it only takes a few minutes to cook!
How to Cook Bacon in the Air Fryer
For this recipe, I used my Instant Pot Vortex Plus air fryer. It's a larger one, but you should be able to use the basic recipe for any type of air fryer.
First, you'll want to slice the bacon in half so that it fits better on the tray or in the basket. Note that if you have a smaller air fryer, you will only be able to cook a few pieces at a time.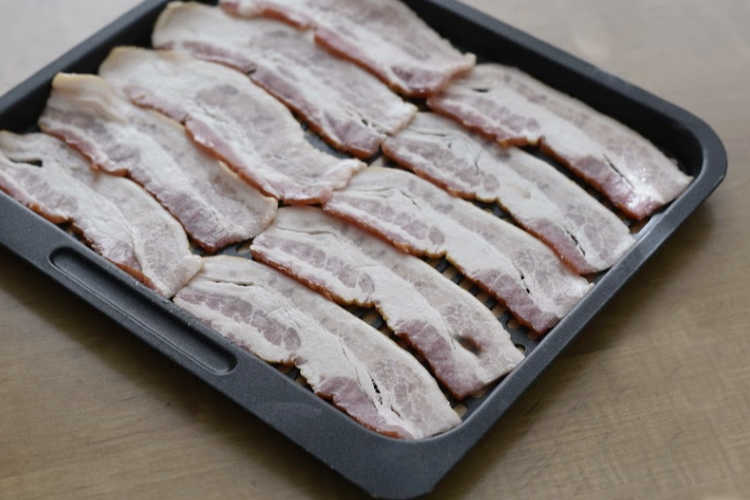 How Long to Air Fry Bacon
Then, place the bacon on the tray, while you preheat the fryer to 390. When the temperature reaches 390, pop the tray into the air fryer oven, and set the time for 8 minutes.
Turn the bacon over about half way through the cooking time. The first side should be nice and crisp.
Of course, all air fryers are different, so you may have to adjust the time a little. You can also cook the bacon for a minute or so longer for extra crispy bacon.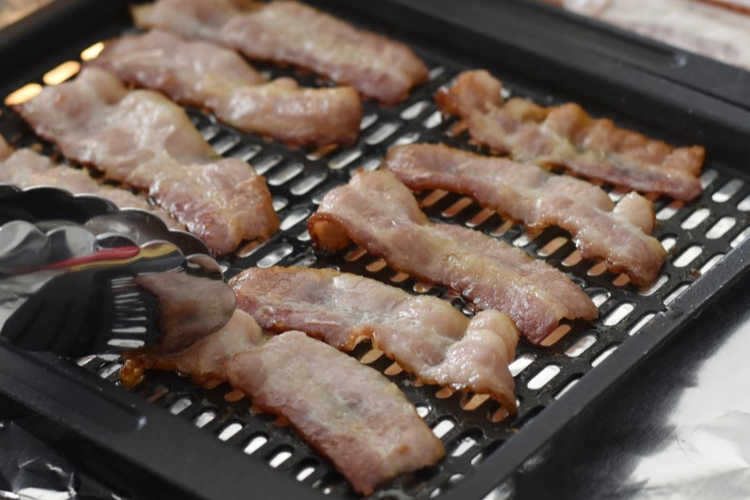 Then, air fry the other side until crispy and done to your liking. Remove the bacon to a paper towel-lined plate to absorb the grease.
There's really not much, but I like to do this anyway. You could also just dab the bacon with a paper towel. Totally up to you!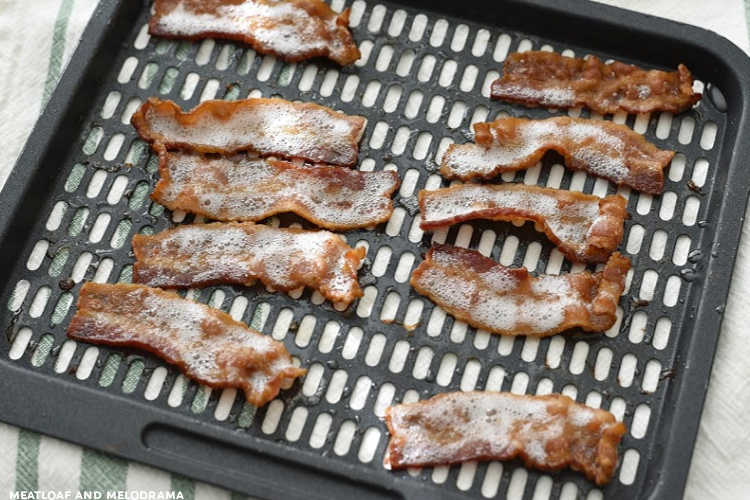 And that's all there is to making crispy bacon in the air fryer! SO easy and so good!
Better yet, there's no greasy mess in the kitchen to clean up! If you want to make more bacon, just repeat the process until you're done.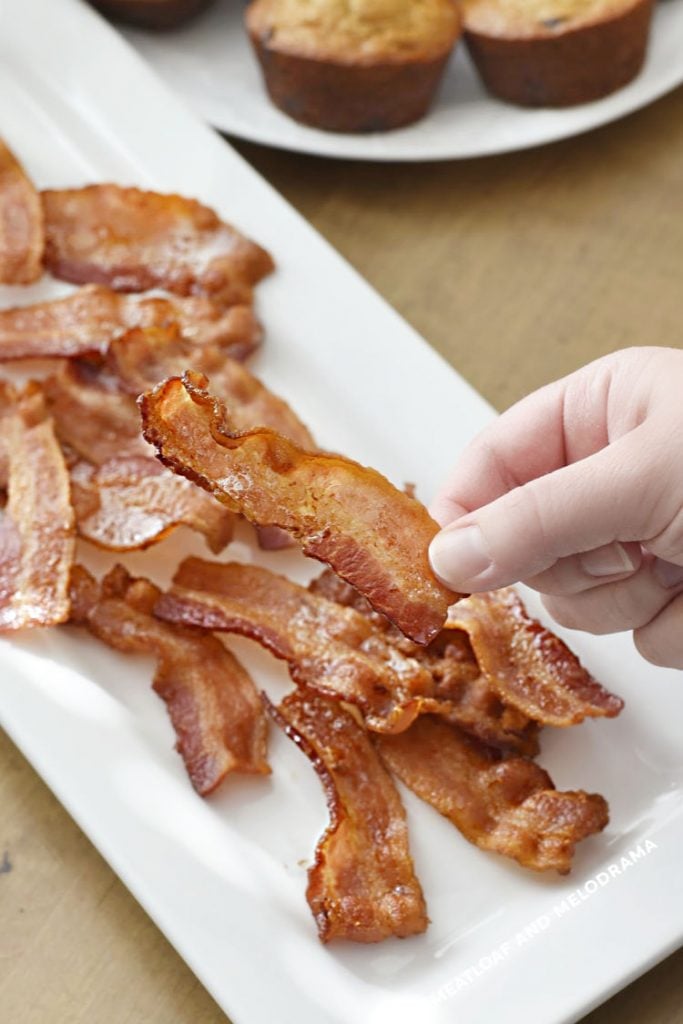 Leftover Cooked Bacon Ideas
If you have leftover bacon, try using it in one of these easy recipes:
Pin Image to Save the Recipe
May contain affiliate links. See disclosure for more information.
Air Fryer Bacon Recipe
Air Fryer Bacon
Air Fryer Bacon is quick, easy and delicious! Learn how to make crispy bacon in your air fryer and you'll never go back to the stove or oven method again!
Instructions
Cut the bacon strips in half

Place bacon strips evenly on air fryer tray

Preheat air fryer to 390 degrees

When temperature reaches 390, place the tray into the air fryer and cook for 8 minutes, turning about halfway though. Repeat process until all bacon is cooked, or store uncooked bacon in refrigerator.

Remove cooked bacon to paper towel-lined plate to remove grease. Serve immediately
Notes
Cooking times may vary with different cuts of bacon and different makes/models of air fryers.
Nutrition
Calories:
315
kcal
Carbohydrates:
1
g
Protein:
10
g
Fat:
30
g
Saturated Fat:
10
g
Cholesterol:
50
mg
Sodium:
500
mg
Potassium:
150
mg
Vitamin A:
28
IU
Calcium:
4
mg
Iron:
1
mg
Loved this recipe?
Leave a comment or share on social media
If you like this recipe as much as we do, leave a comment or give me a shout-out on social media! Sign up to receive weekly recipes by email!