Easy Meal Plan Week 11 features 5 moutwatering dinners, a hearty breakfast bowl and a delicious smoothie, plus a few ideas for the big game.
I'm really loving our menu for this week. You'll notice that there are several chicken recipes, which is a good thing because you cook a bunch of chicken one day and have the leftovers in different ways later in the week.
So this week, I'm sharing my skillet lemon chicken, and you know what? This makes amazing leftovers! So you can take the extra chicken to use in Carrie's Chicken Cordon Bleu Casserole or switch things up and use if for Erin's Chicken Enchilada Verde Soup. The other thing you can do to save time is make a bunch of Crock-Pot chicken and use that for just about any recipe that uses shredded chicken. It makes things so much easier!
Speaking of slow cookers, I'm just drooling over Tanya's slow cooker lamb. If you can't find lamb, you could easily use pork, instead. And don't forget that the Super Bowl is next week, so I'm sharing a few game day recipes here, as well.
Easy Meal Plan Week 11
Monday
Easy Chicken Enchilada Verde Soup from Suburban Simplicity
Tuesday
Italian Vegetable Casserole from Vintage Kitty
Wednesday
Skillet Lemon Chicken and Broccoli from Meatloaf and Melodrama
Thursday
Chicken Cordon Bleu Pasta from Carrie's Home Cooking
Friday
Easy Slow Cooker Leg of Lamb with Rosemary and Garlic from The Cook's Pyjamas
Extras for the Week
Quinoa Breakfast Bowl from Art from my Table
Tropical Sunrise Smoothie from Smart Little Cookie
Ideas for the Big Game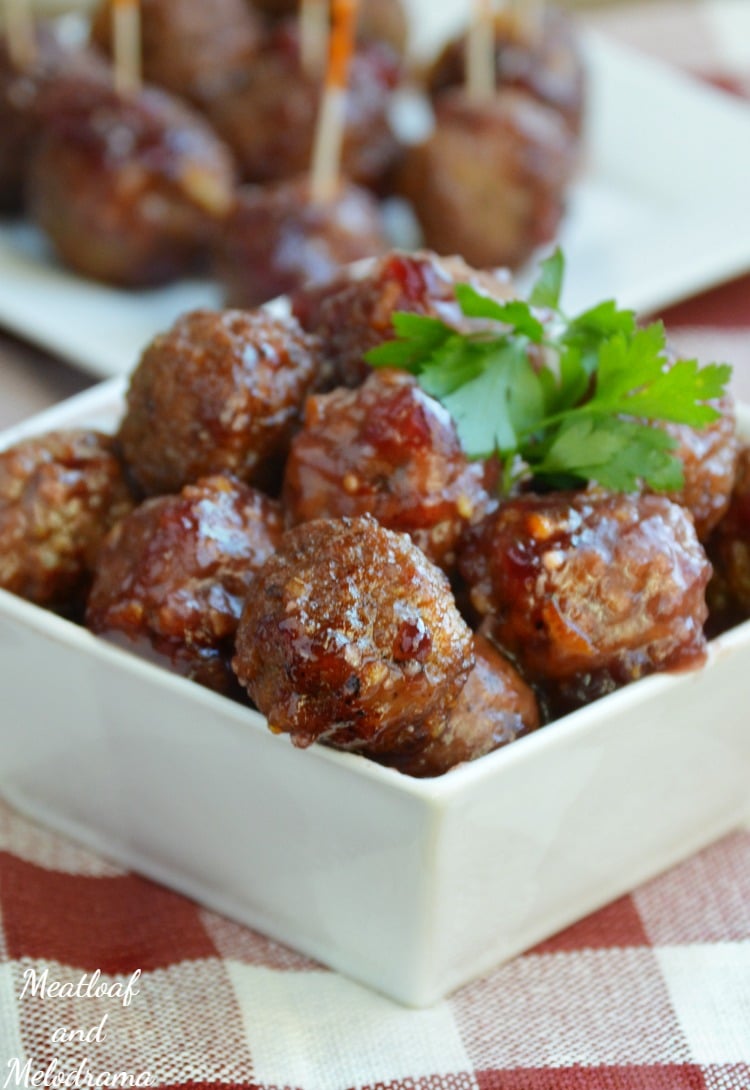 Crock-Pot Cranberry Orange Meatballs
Slow-Cooker Honey Chipotle Meatballs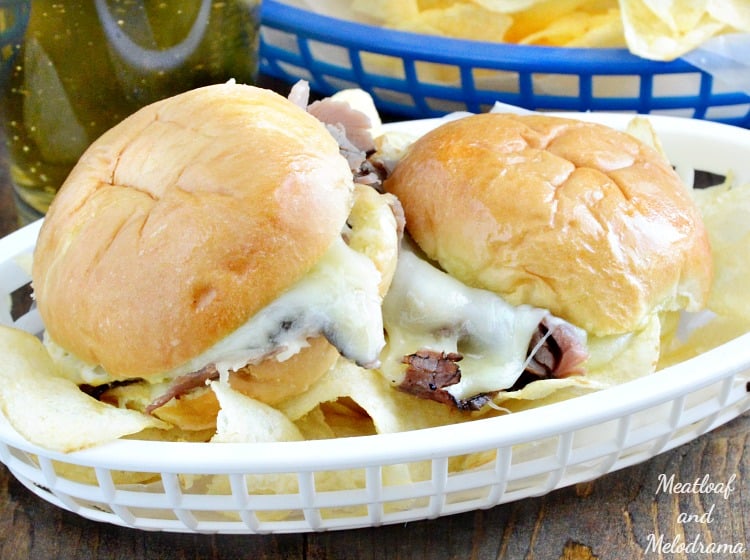 Cheesy Baked Roast Beef Sliders
That's it for this week, folks. I hope you enjoy our Easy Meal Plan Week 11, and if you have a question, just ask!
Happy Munching!