Easy Meal Plan Week 16 is all about ways to use shredded Crock-Pot chicken. You make chicken in the slow cooker one day and use leftovers later in the week!
So last week's meal plan was all about cooking pork in the slow cooker and using the leftovers. And the week before, we talked about beef. So, guess what, friends?! That's right — This week on the blog, we're talking about how to make some easy chicken dinners.
Not gonna lie, we eat chicken a LOT. In fact, sometimes my kiddos say we have it too much. But it's relatively inexpensive and a good source of lean protein, which makes it ideal for feeding a bunch of growing kids. And if I get a little creative with the chicken recipes, even the pickiest eater doesn't complain — that much!
For this week's menu, you make a batch of chicken in the Crock-Pot, and then, you remove some of it for later in the week. For Sunday supper, you turn the shredded chicken into Chicken Tortellini Soup. Sometimes, instead of making soup, I just save the chicken for later in the week, which is a huge time saver on busy weeknights!
I can usually get three meals with the leftover chicken, and if you have a smaller family, you can probably get even more. Since we do need some variety in the menu, I threw in a couple of non-chicken dinners, as well. And for the weekend, I'm adding in my family's favorite Glazed Lemon Blueberry Muffins. We even made a new video, so I hope you'll check it out! And to make meal planning even easier for all of us, I made a printable shopping list and menu. You can check it out and download it to print at the bottom of this post.
Easy Meal Plan Week 16
Sunday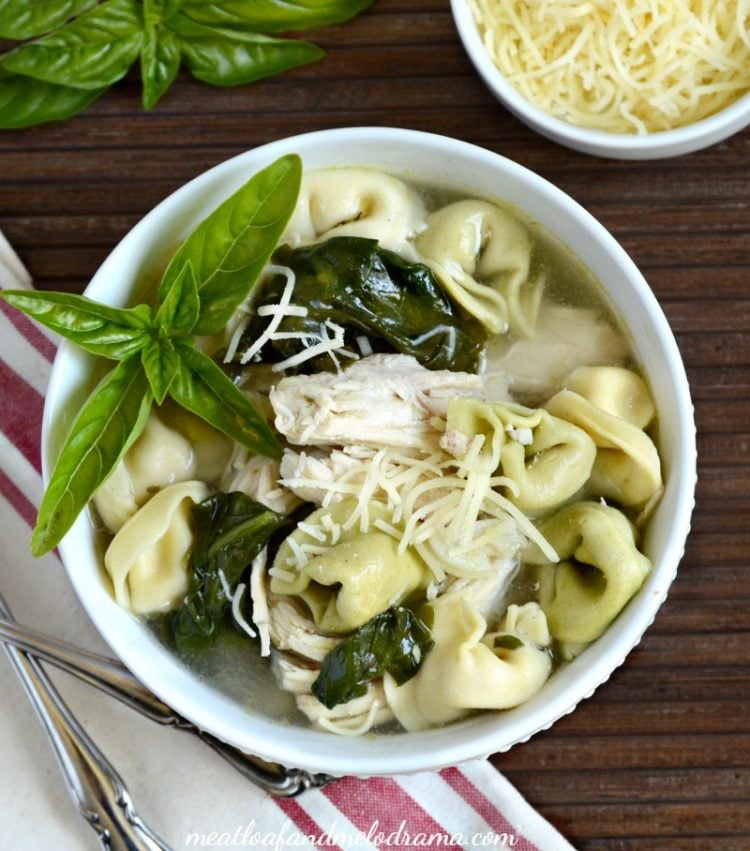 Crock-Pot Chicken Tortellini Soup
Monday
Cheddar Barbecue Meatloaf Muffins
Tuesday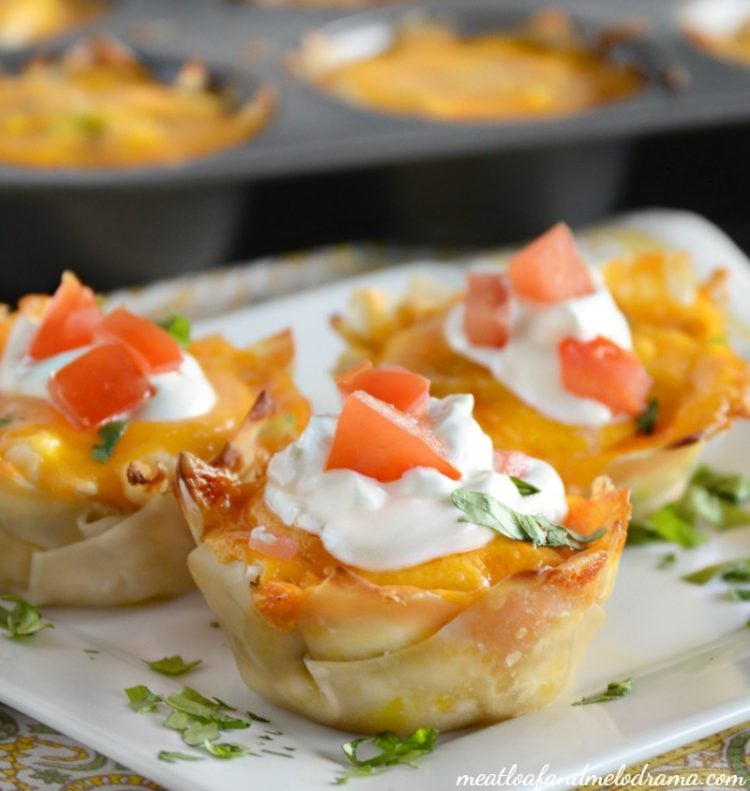 Wednesday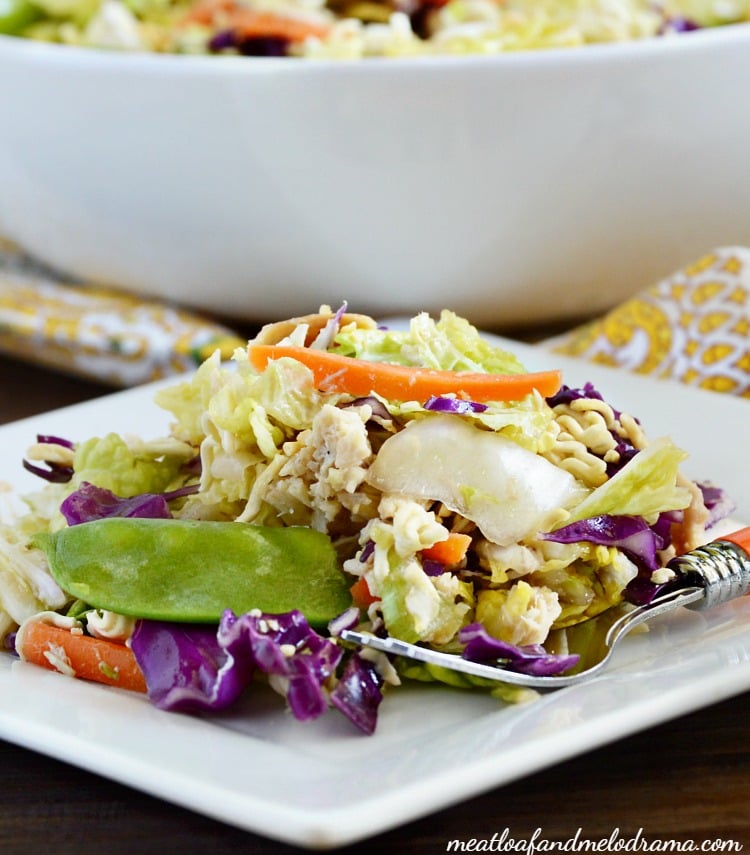 Thursday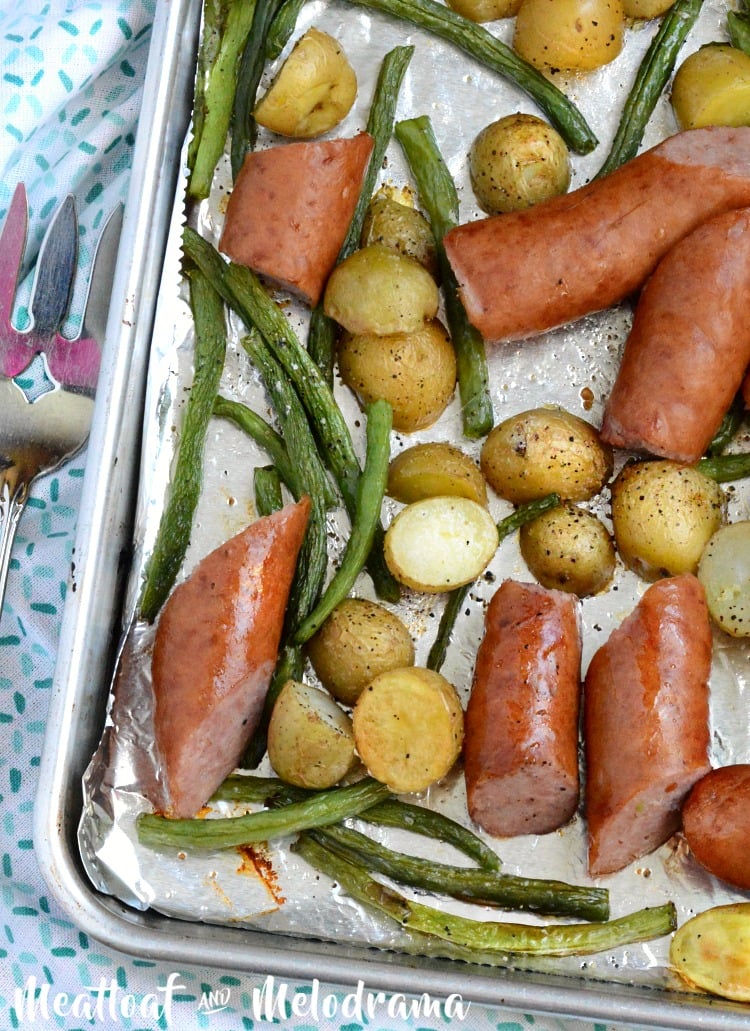 Sheet Pan Smoked Sausage Dinner
Friday
Kitchen is closed! Have leftovers or celebrate the end of the week by dining out!
Saturday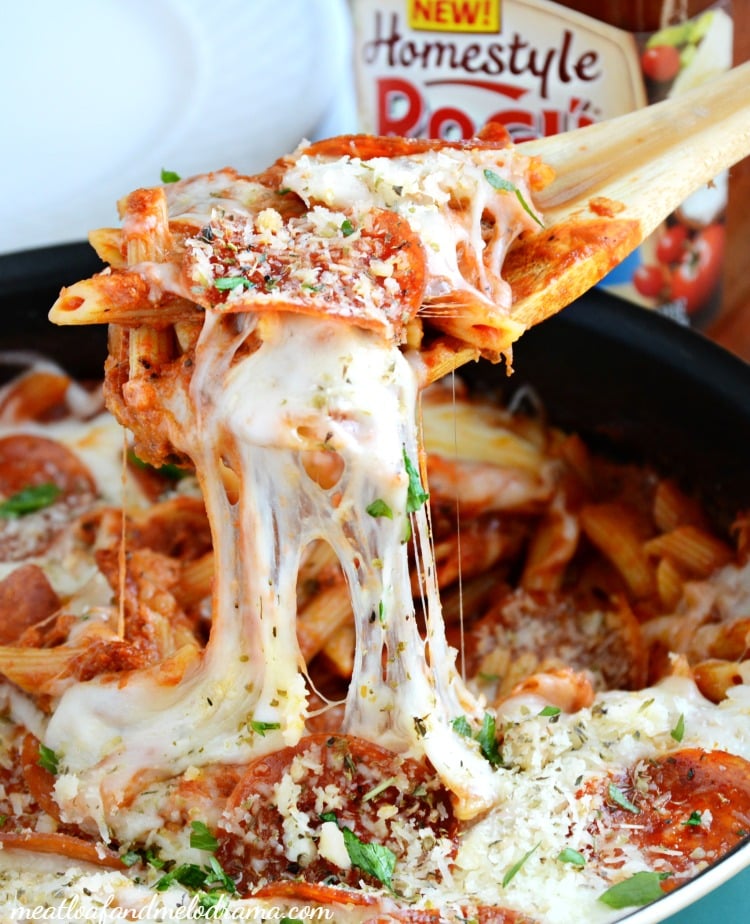 And a little something extra for the weekend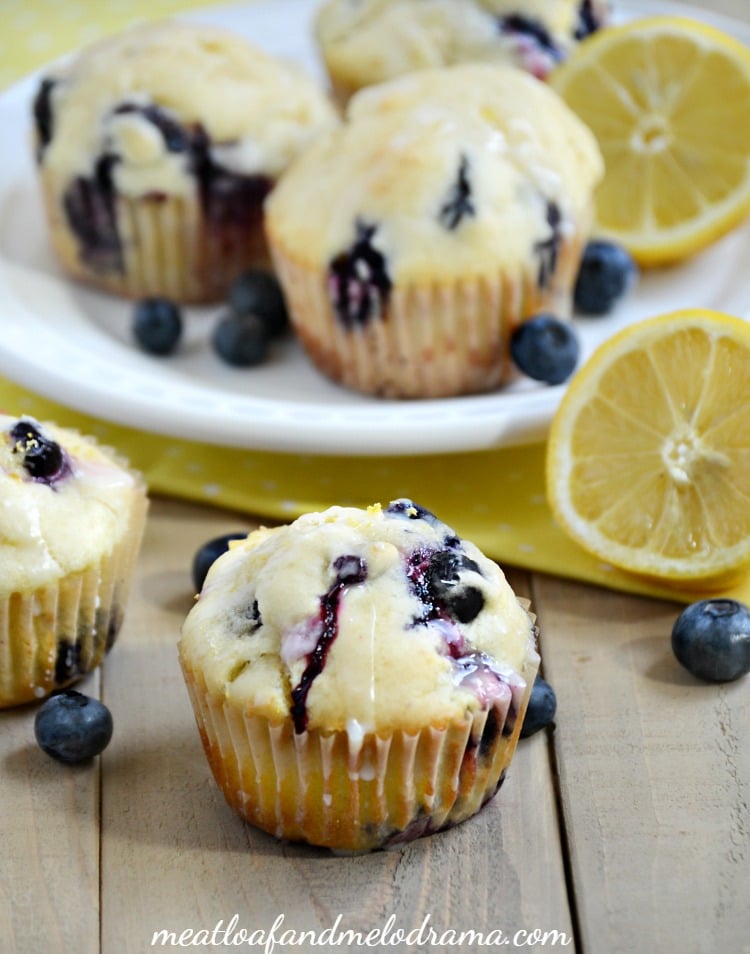 Glazed Lemon Blueberry Muffins
That's the menu for our easy meal plan week 16, friends. I hope you enjoy the food! And if you have any questions, let me know!
And, don't forget to download and print out this handy dandy weekly menu and shopping list printable!
Happy Cooking,