10 Easy Appetizer Recipes that you can make for Christmas, New Year's Eve and even game days. Your guests will love them!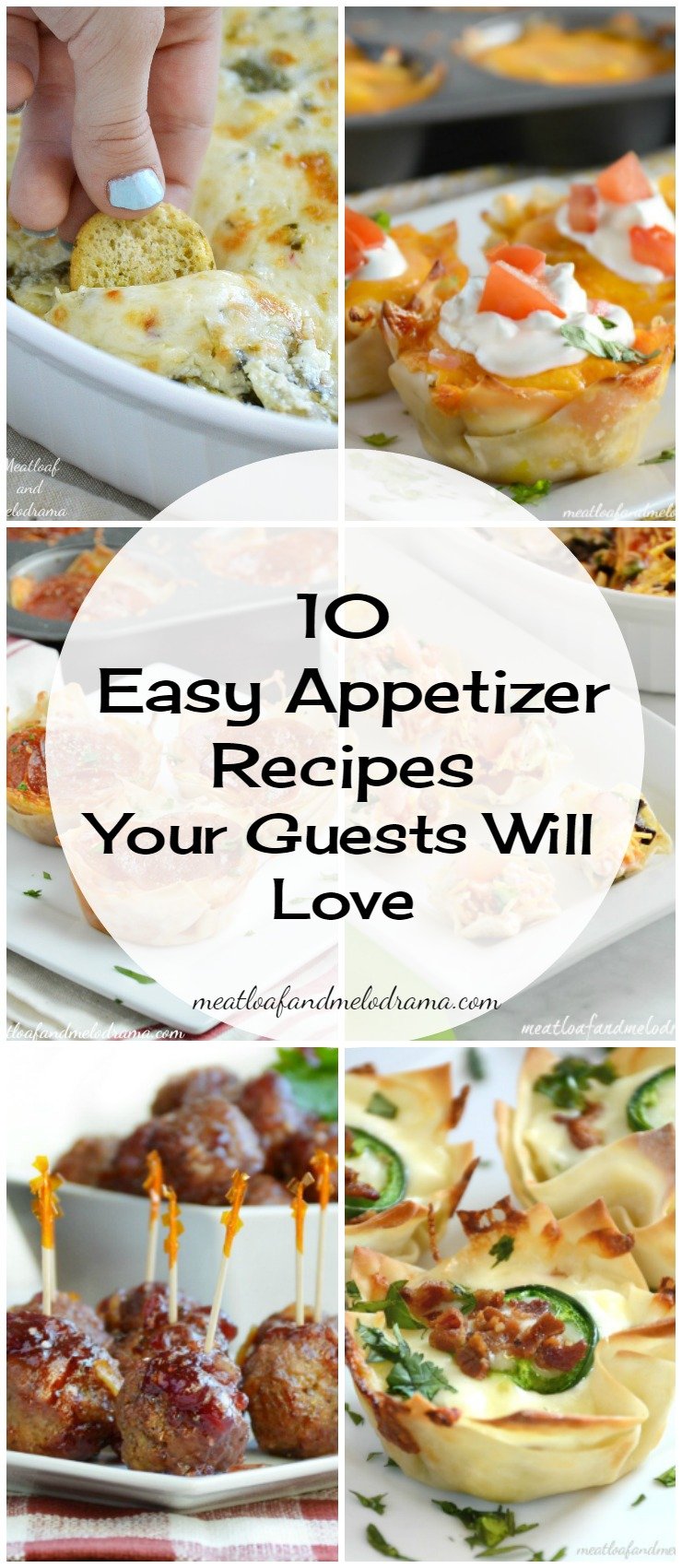 I'm always looking for appetizers that are easy to make and easy to serve, especially during the holidays. We host Christmas dinner, but of course, I like to put out a few simple snacks before the meal is ready.
I know I'll be busy in the kitchen, but my kids and the guests definitely won't. And I know my kiddos will be super hungry by the time dinner is ready to eat!
Dips are always popular, but people just love finger foods, as well. I adore anything bite sized!
So I've put together a list of easy appetizers that you can serve for holiday entertaining and beyond. We always stay in on New Year's Eve and nosh on appetizers, and don't forget about the playoffs. You definitely need some good snacks for game days!
10 Easy Appetizer Recipes Your Guests Will Love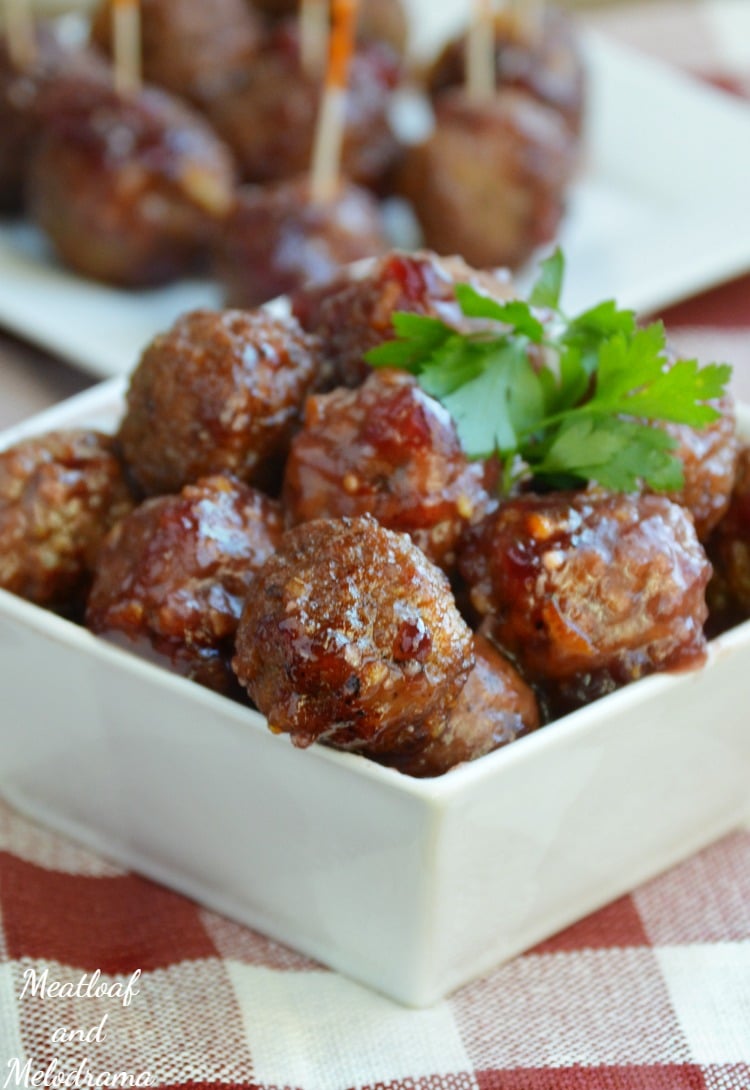 Crock-Pot Cranberry Orange Meatballs - These take a little time to heat up, but your slow cooker does all the work!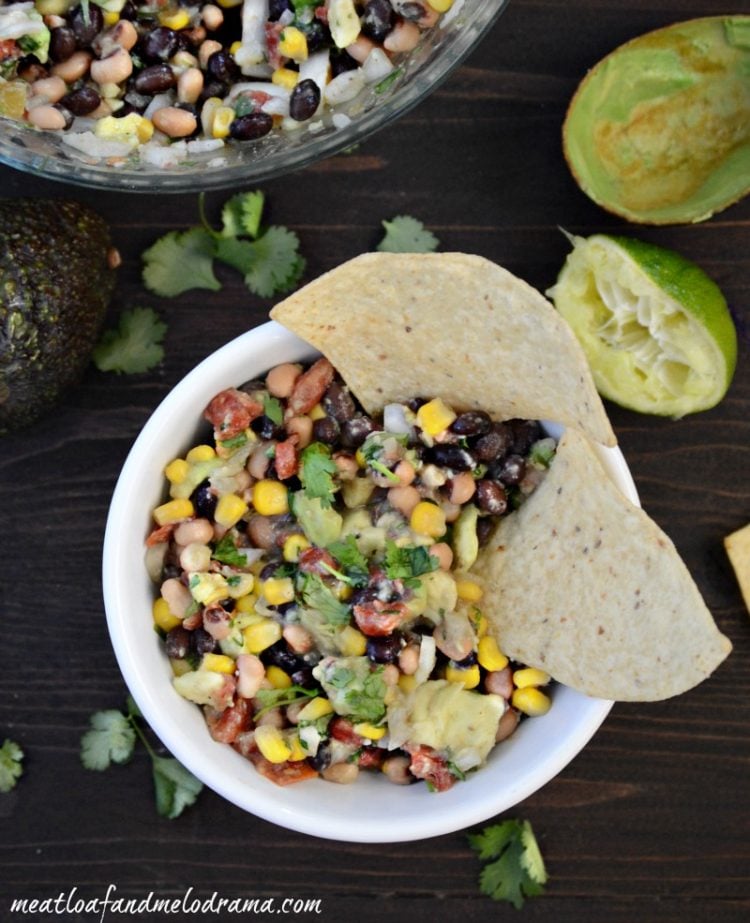 Easy Cowboy Caviar - This dip is light, fresh and packed with protein. The only problem is once you start dipping, you won't want to stop!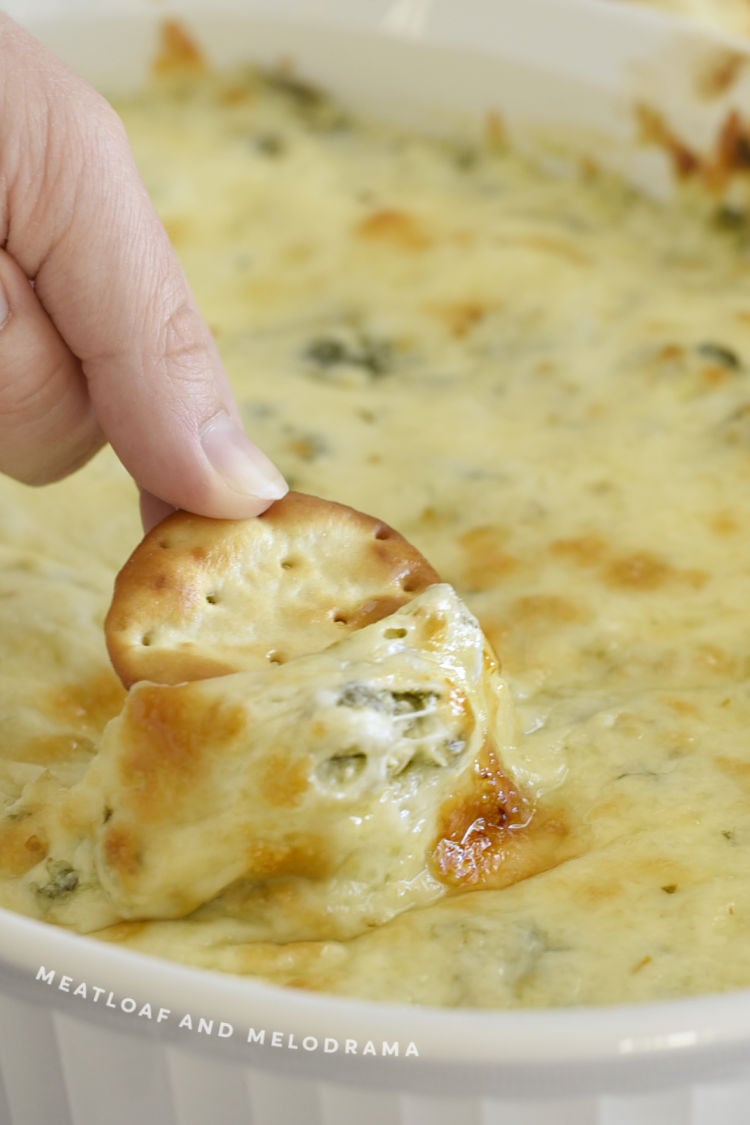 Baked Spinach Artichoke Dip - This dip is hot, cheesy and so delicious!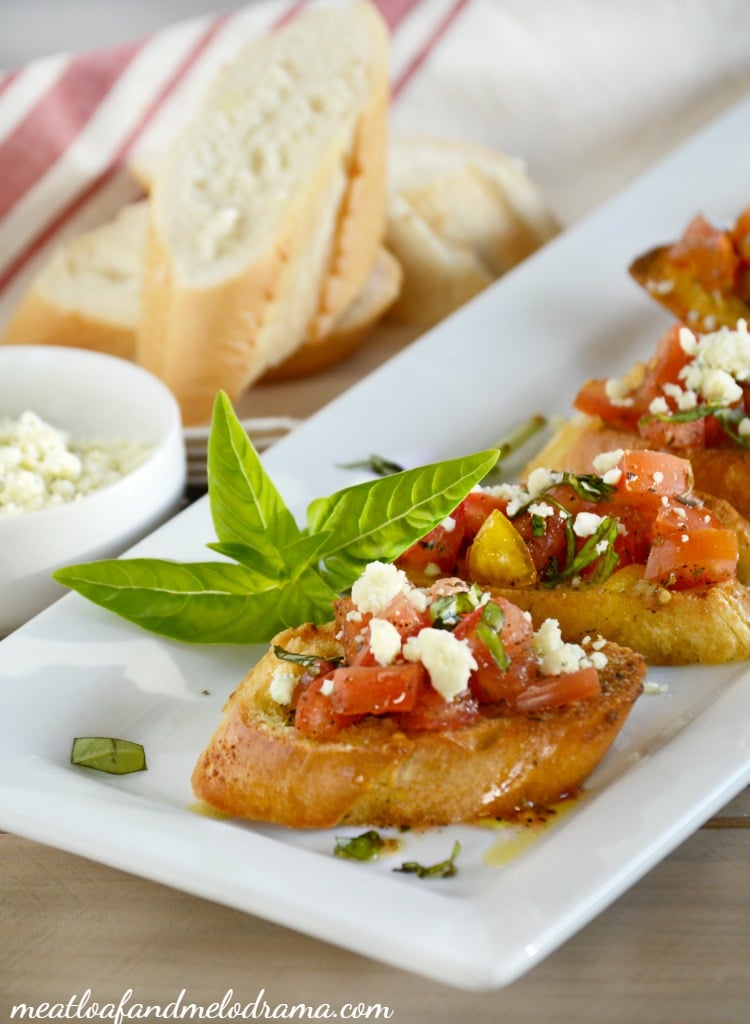 Bruschetta with Tomato, Basil and Gorgonzola - If you want a lighter appetizer, you'll love these!
Pepperoni Pizza Dip Wonton Cups - These little snacks have all of the goodness of pizza dip packed into bite-sized servings.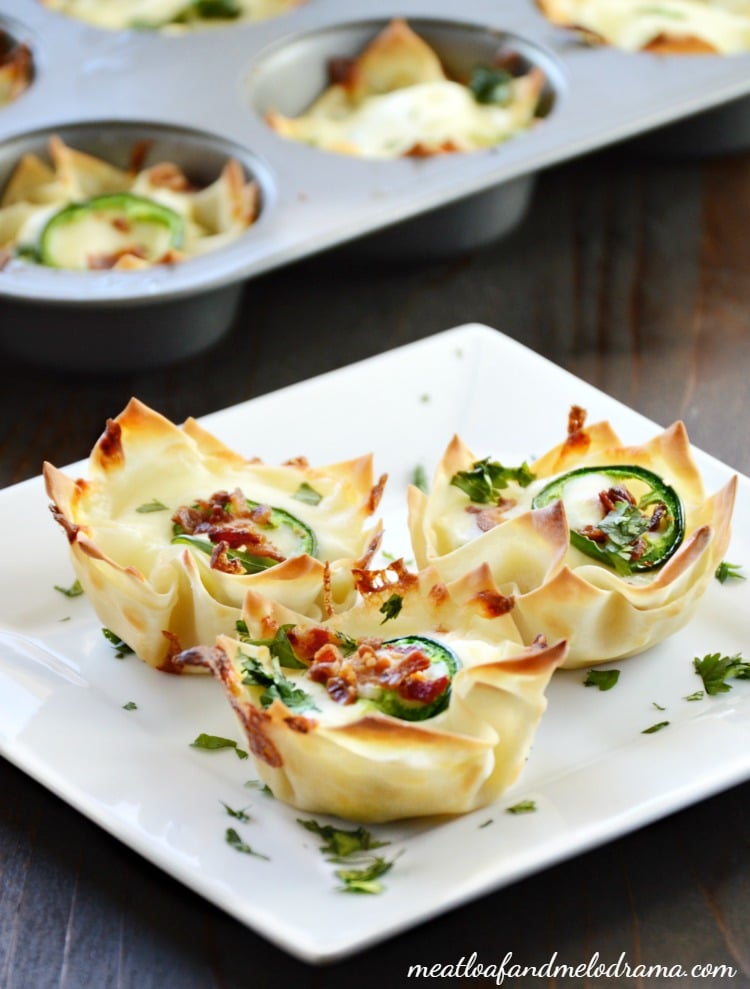 Jalapeno Popper Cups with Bacon - These are similar to the pizza cups, but they've got some spice. We love them!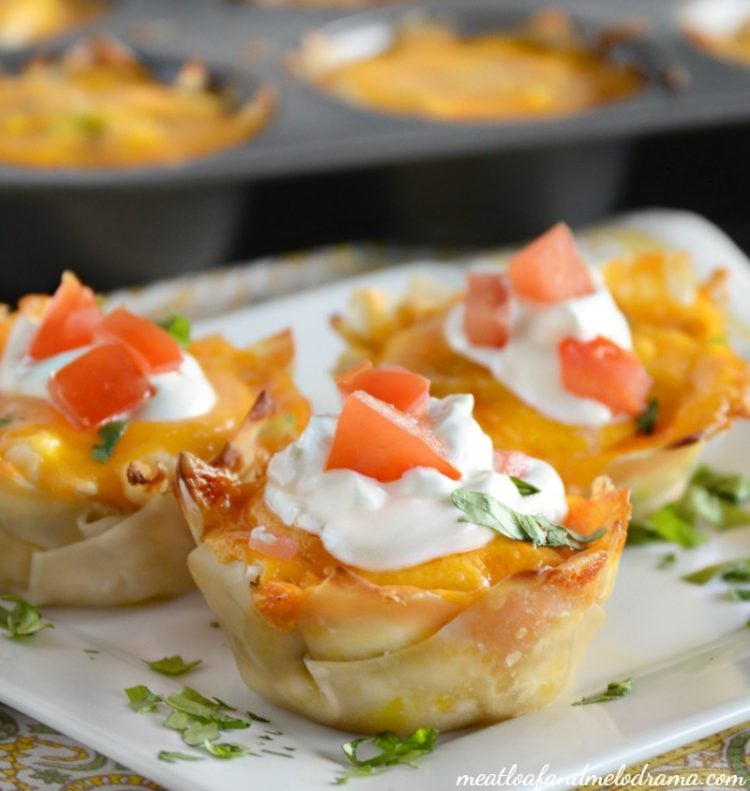 Pollo Fundido Cups - These are my take on a popular dish served in many Mexican restaurants here in Arizona.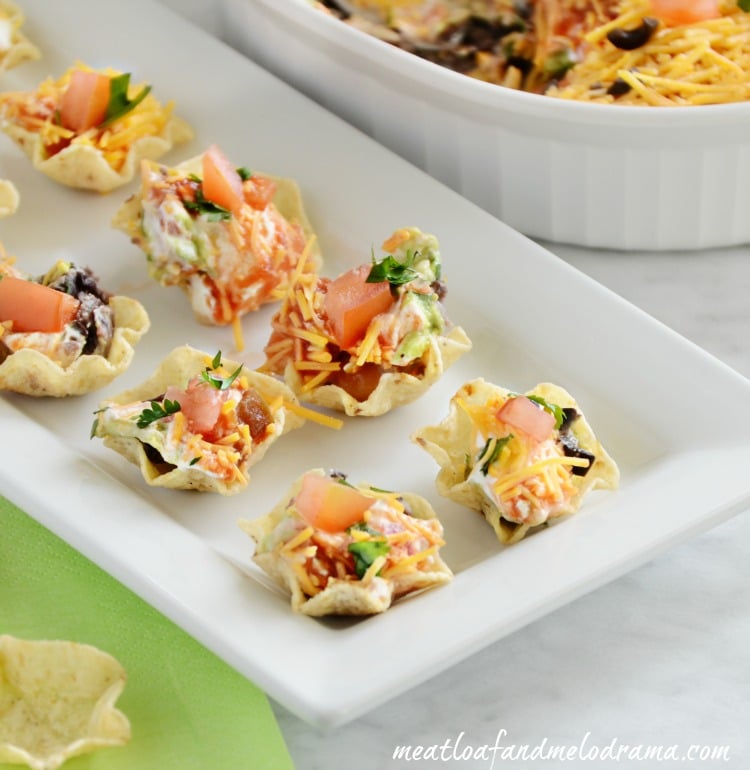 Seven Layer Dip Bites - You've heard of seven layer dip, right? Just pack it into small tortilla cups, and you've got an appetizer that's much easier for guests to eat!
Guacamole Deviled Eggs - These deviled eggs get a holiday makeover with green guacamole filling and red chipotle powder!
Christmas Veggie Wreath - This platter is perfect for the holidays, and it's easy to make and super healthy!
I hope you enjoy one or more of these easy appetizer recipes!
Happy Holidays,