Welcome to the Easy Meal Plan 20 Quick Dinners Edition. It's loaded with recipes that are perfect for busy days and busier people!
This meal plan is for the first week in April, no fooling! Seriously, friends — How in the world did it get to be April already?!
Every year, I always want to try making something funny for April Fool's Day, but I never end up doing it. We keep the jokes pretty tame around here, as well. Have you ever pulled off a great April Fool's Day trick on anyone?
Anyway, when I was planning what to make for dinner this next week, I decided to keep things quick and easy. I mean, I pretty much always make quick and easy meals, but the dinners on this menu are super quick — except for Sunday. Sunday is my day to meal prep and prepare a bigger dinner just so that we can use leftovers during the week.
So for Sunday supper, I planned a Mississippi chuck roast in the slow cooker. The leftovers are absolutely amazing, and you'll use them to make shredded beef tacos on Tuesday.
Then for Wednesday, I have skinny chicken Parm sliders planned, and you can make extra chicken or use any leftovers for Thursday's chicken quesadillas. The flavors stay the same because we're making Caprese quesadillas. Think of them as quesadillas with an Italian twist!
Easy Meal Plan 20 Quick Dinner Edition
Sunday
Crock-Pot Mississippi Chuck Roast
Monday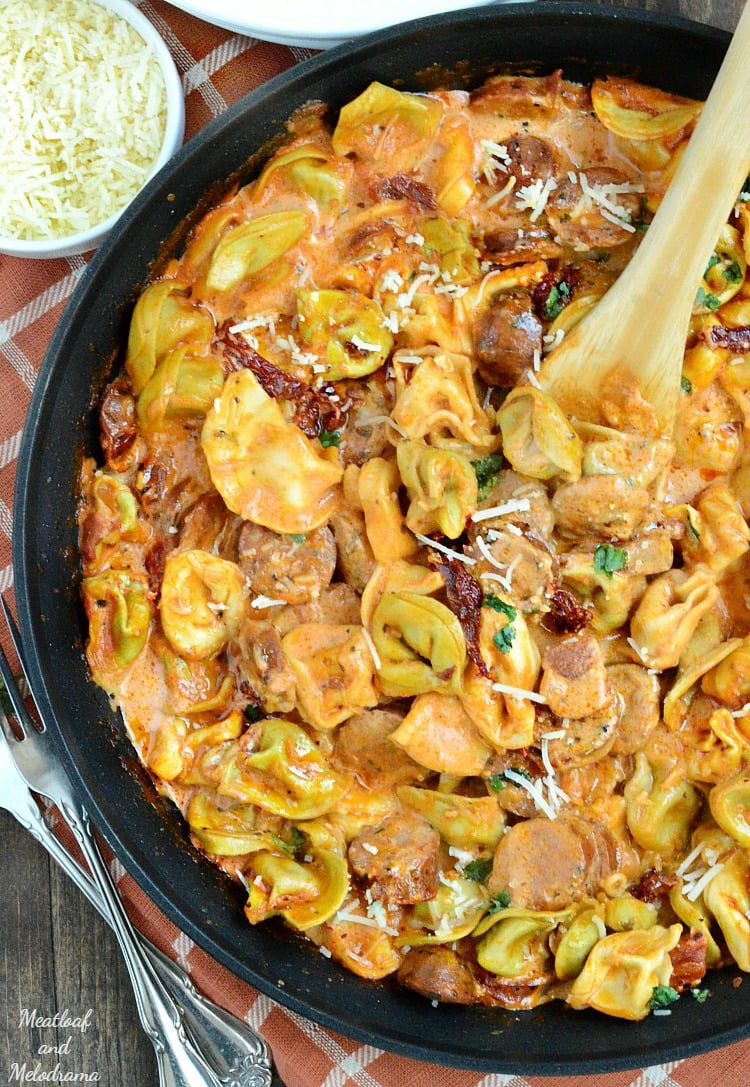 One-Pot Creamy Chicken Sausage Tortellini
Tuesday
Crock-Pot Shredded Beef and Bean Tacos
Wednesday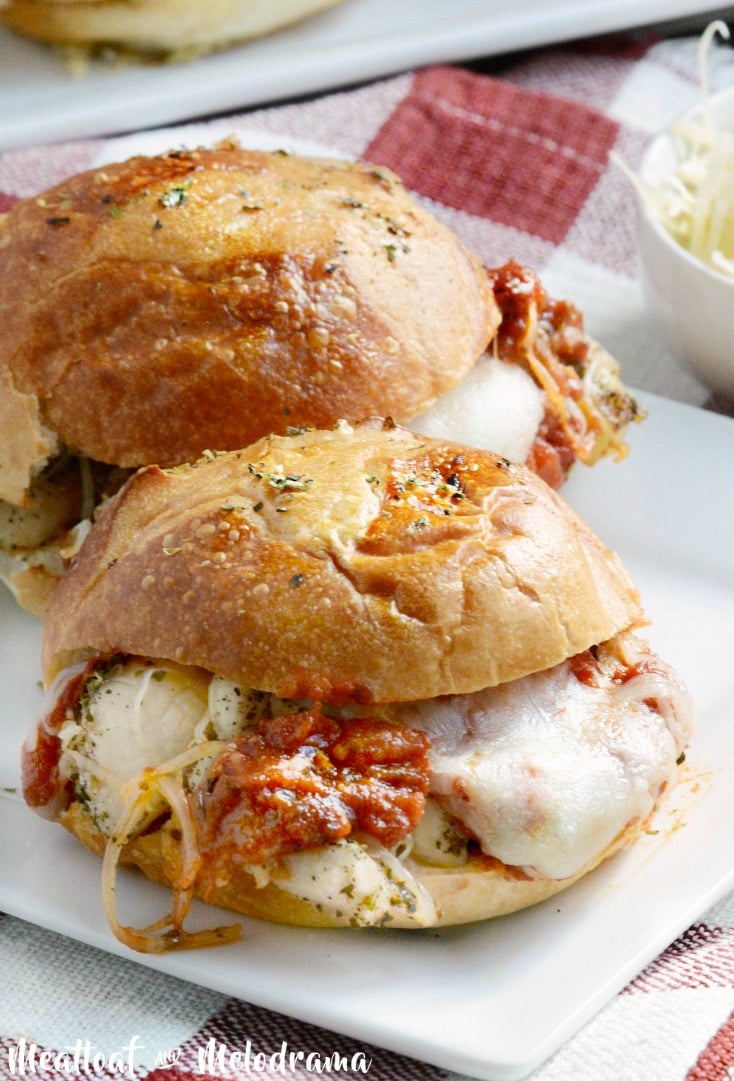 Thursday
Mini Chicken Caprese Quesadillas
Friday
Happy Friday to you! Celebrate the end of the work week and take the night off from cooking!
Saturday
Sides, Desserts and Weekend Breakfast Ideas
Roasted Potatoes with Basil and Parmesan, Easy Peach Cake, Low Carb Sausage Egg Breakfast Scramble
I hope you enjoy this week's easy meal plan, friends. And, here's a printable Weekly Menu and shopping list to make things easier!
Happy Cooking,