Here are 20 Easy Ground Beef Recipes to help you get dinner on the table in no time. These ground beef dinners are simple, quick and perfect for busy weeknights.
So, what's for dinner tonight? If you're like me, you probably make ground beef for dinner at least once a week. It's relatively cheap, kid friendly, easy to work with and very versatile.
Still, it's easy to get into a rut, and maybe you're getting tired of the same recipes over and over. Sound familiar? If so, I've got some delicious ground beef recipes for you to try!
Some of these recipes are made in the Instant Pot. Some are your basic one pot dinners. The only recipes I didn't include in this roundup are burger recipes since those are kind of a separate class all together. But what all of these easy ground beef recipes have in common is that they are quick, easy and incredibly delicious!
20 Easy Ground Beef Recipes to Make for Dinner
Instant Pot Creamy Shells and Beef -- This is one of the most popular recipes on the blog. If you have a pressure cooker, you have to try it!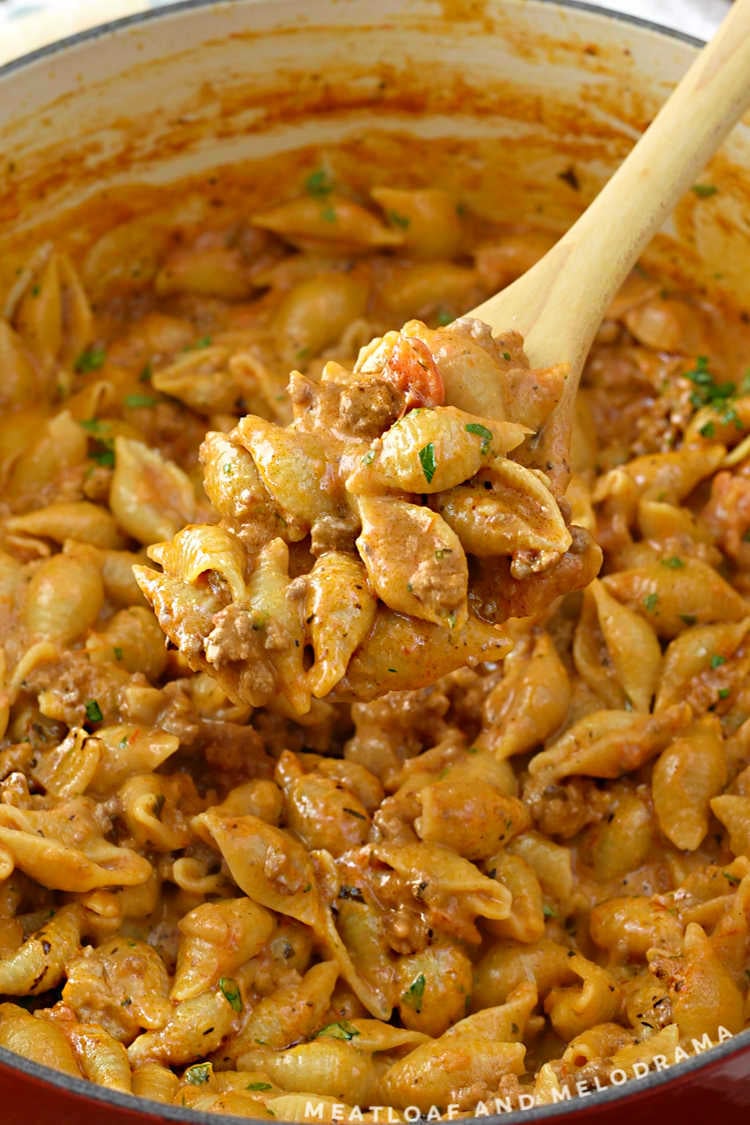 One Pot Creamy Shells and Beef -- Here is the non pressure cooker version of shells and beef, and it's just as easy since it's a one pot dinner!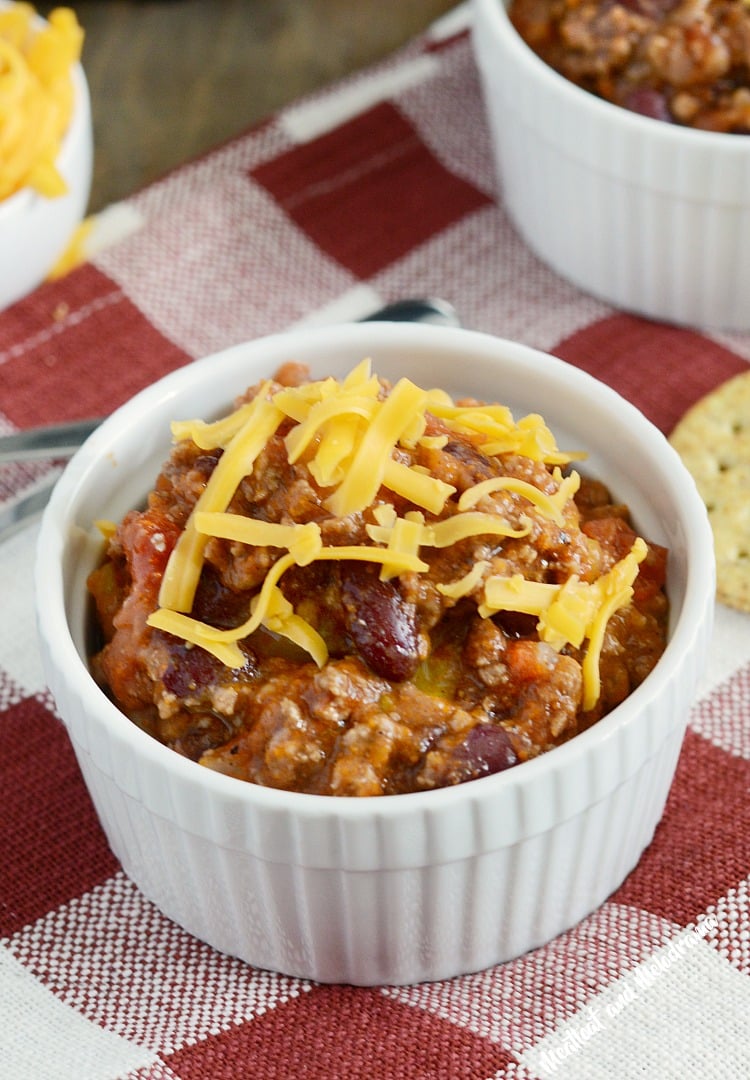 Mom's Best Instant Pot Chili -- This is my family's favorite ground beef chili recipe, and the pressure cooker makes it taste like it's been simmering on the stove all day!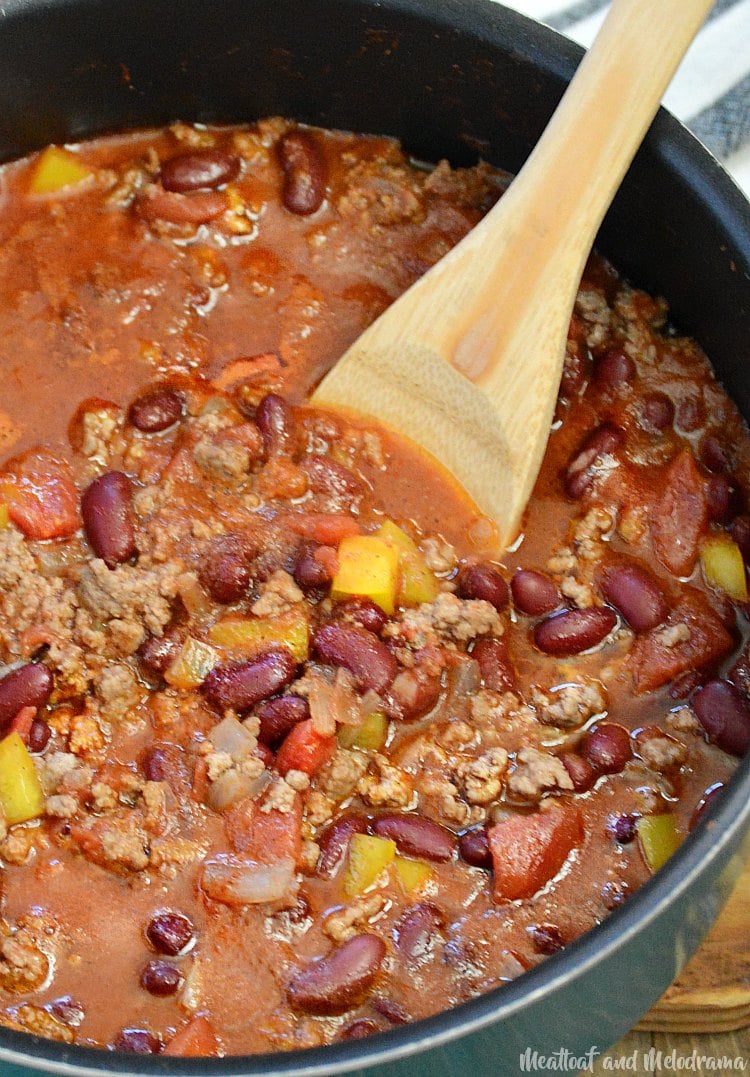 Mom's Best Chili Recipe -- My mom's original chili recipe is mild enough for the kiddos!
Instant Pot Spaghetti and Meat Sauce -- This one pot pressure cooker spaghetti recipe is a huge hit with the kids!
Ground Beef Noodle Soup -- A quick and easy version of beef soup.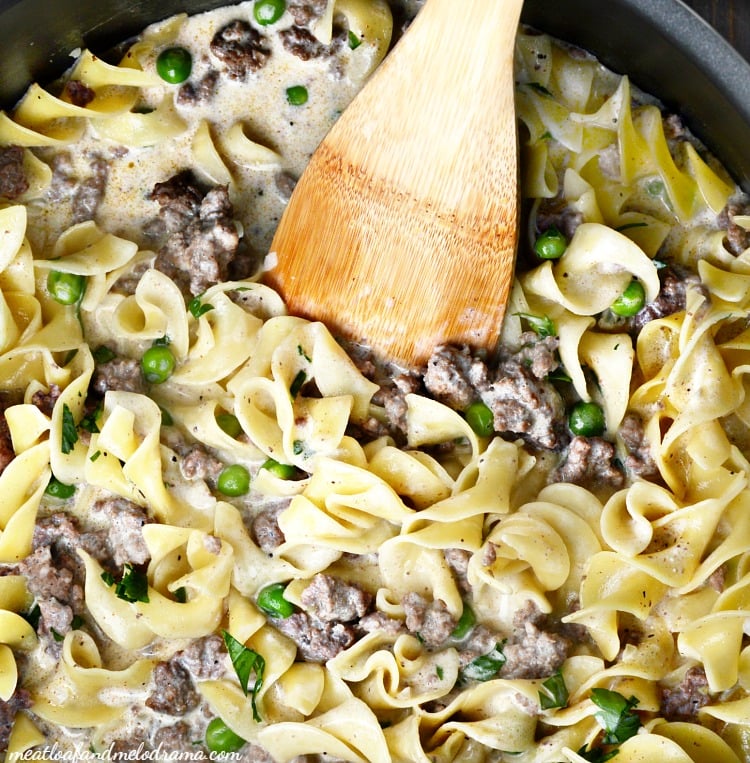 One Pot Ground Beef Stroganoff -- Ground beef and egg noodles simmer in a creamy sauce.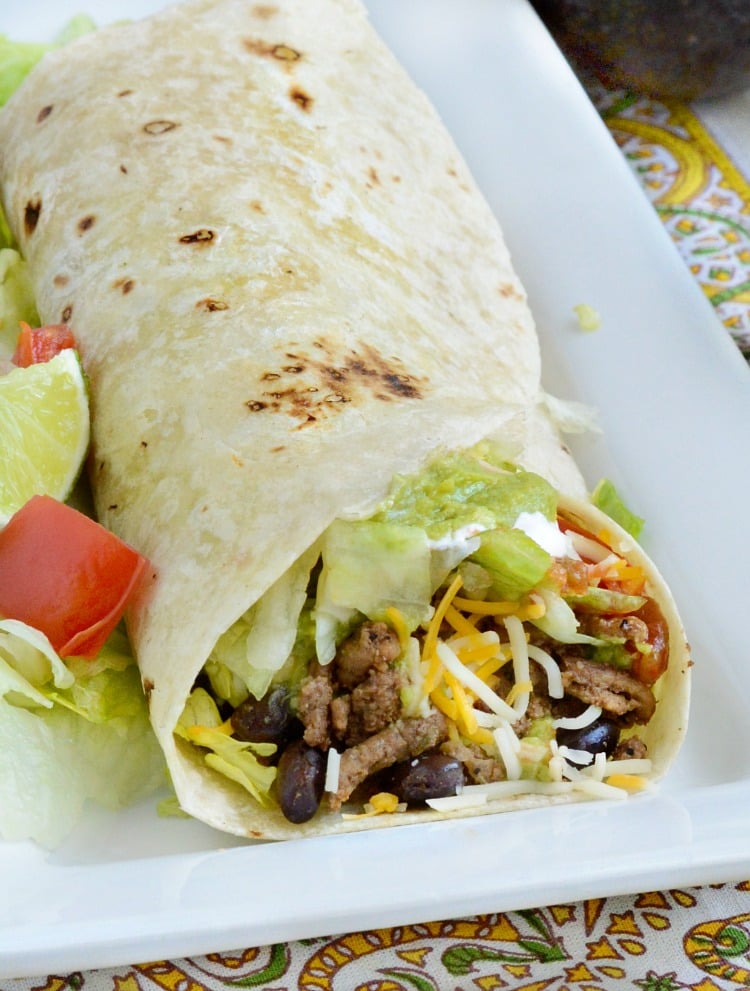 Easy Beef and Black Bean Burritos -- One of the easiest and quickest dinners you can make!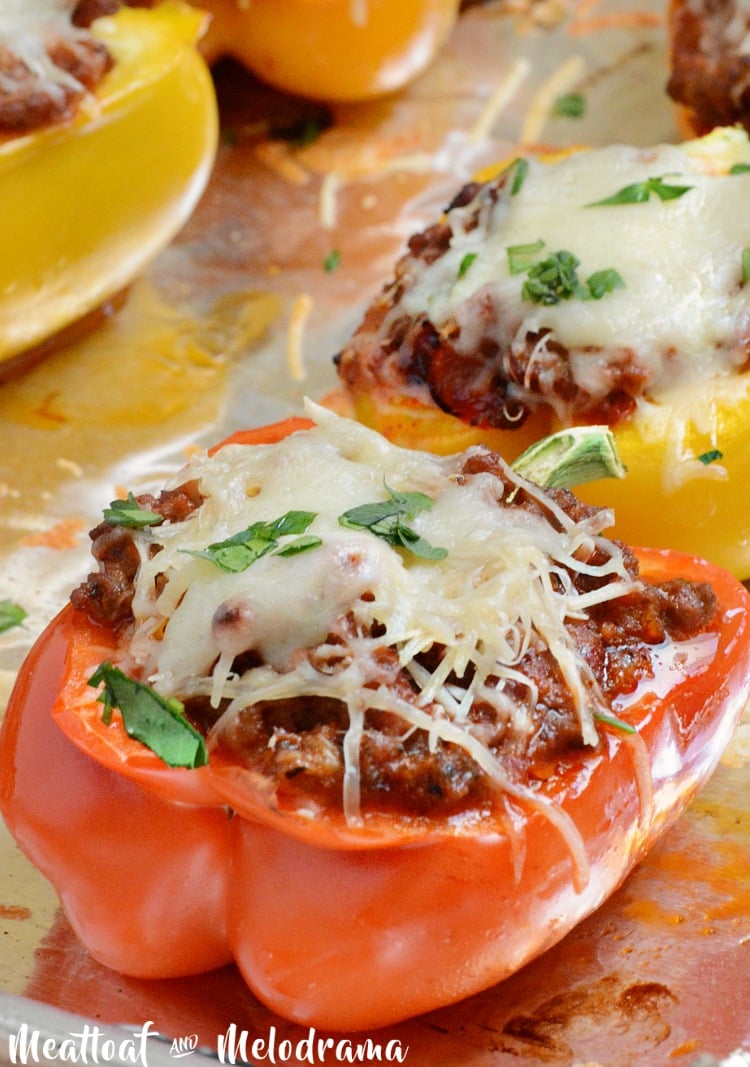 Sheet Pan Italian Stuffed Peppers -- These stuffed peppers cook on a sheet pan for easy clean-up!
Sriracha Beef Taco Stuffed Peppers -- Spicy stuffed peppers are ready in about 30 minutes!
Easy Beef Taco Soup -- This quick and easy soup is perfect for taco Tuesday!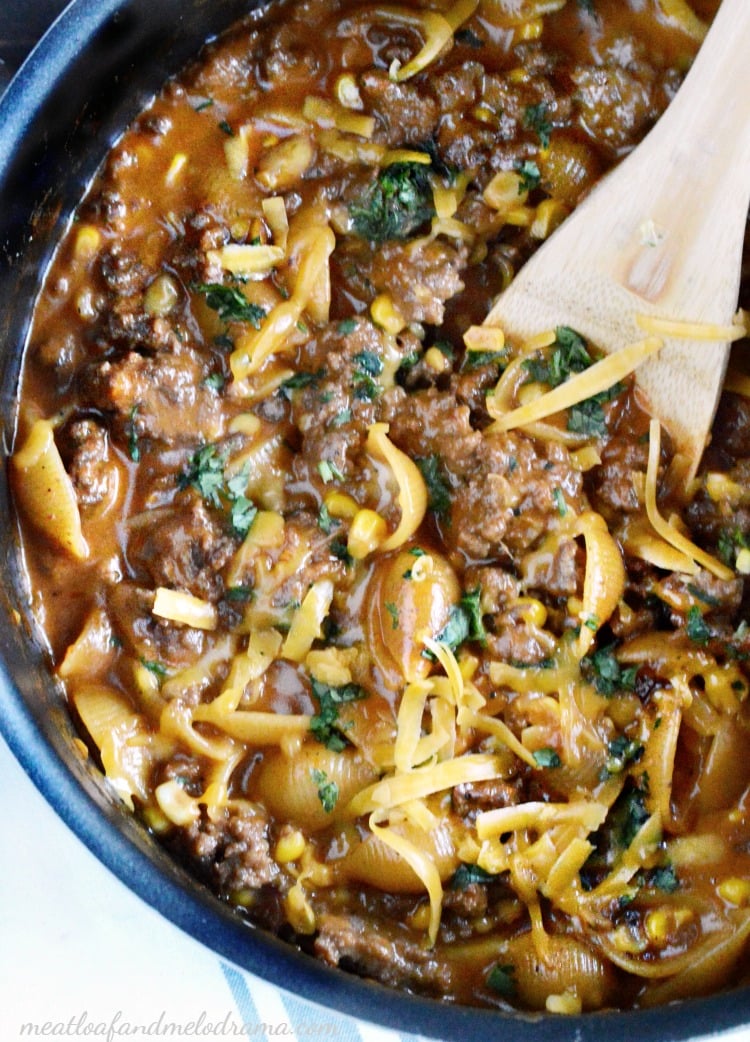 One Pot Cheddar BBQ Shells and Beef -- This is very kid friendly!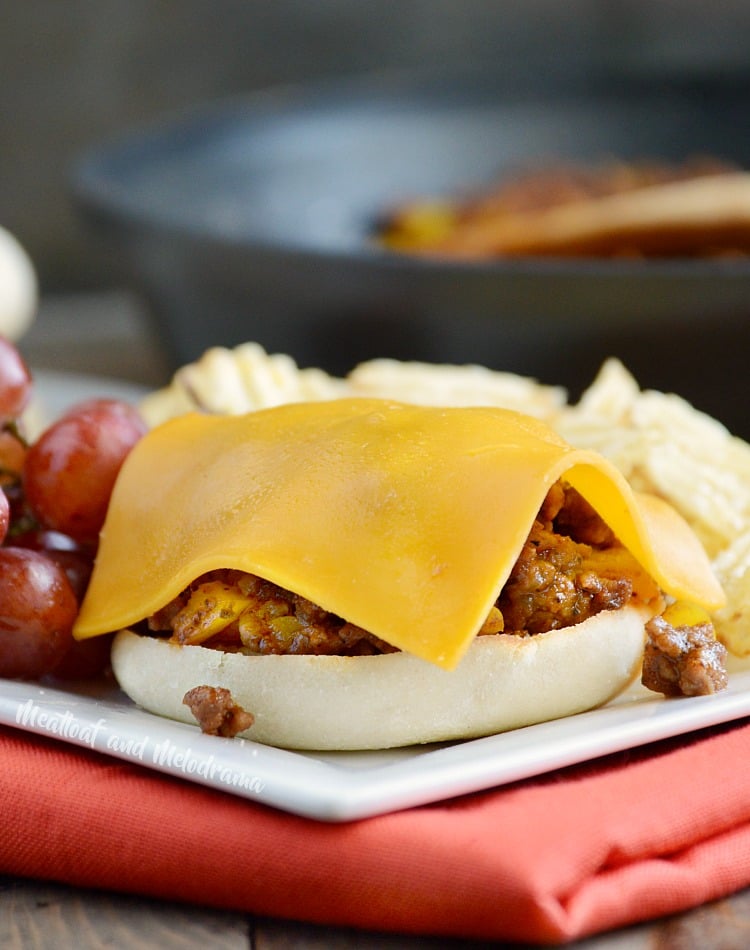 Open Faced Sloppy Joes -- This is another kid friendly dinner that never gets any complaints!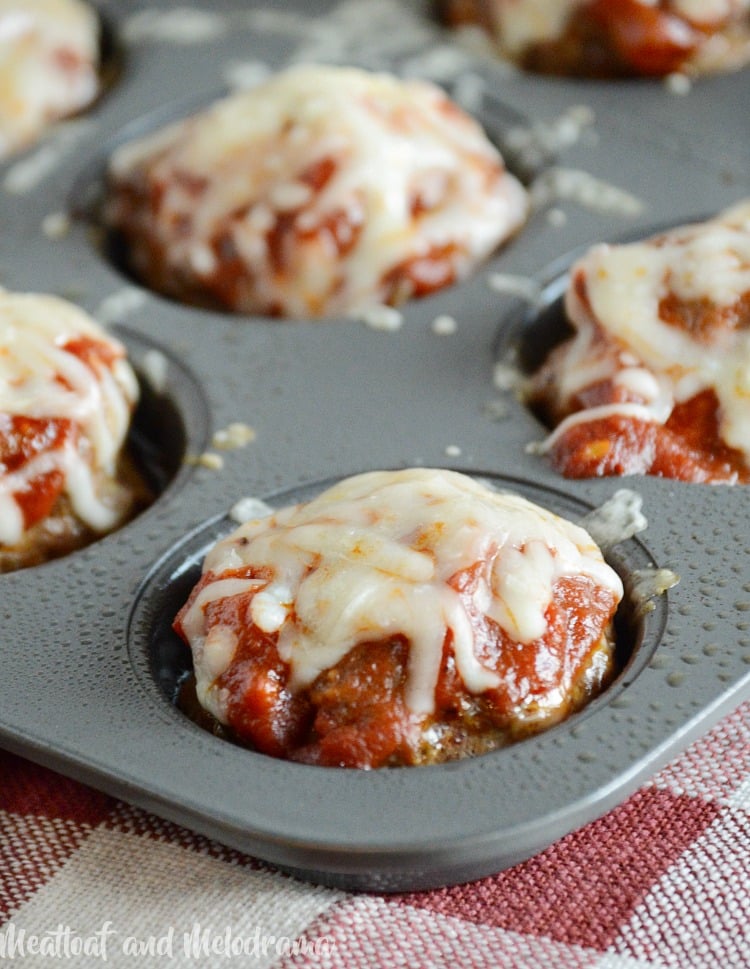 Italian Meatloaf Muffins -- Use your muffin tin for these Italian style mini meatloaves!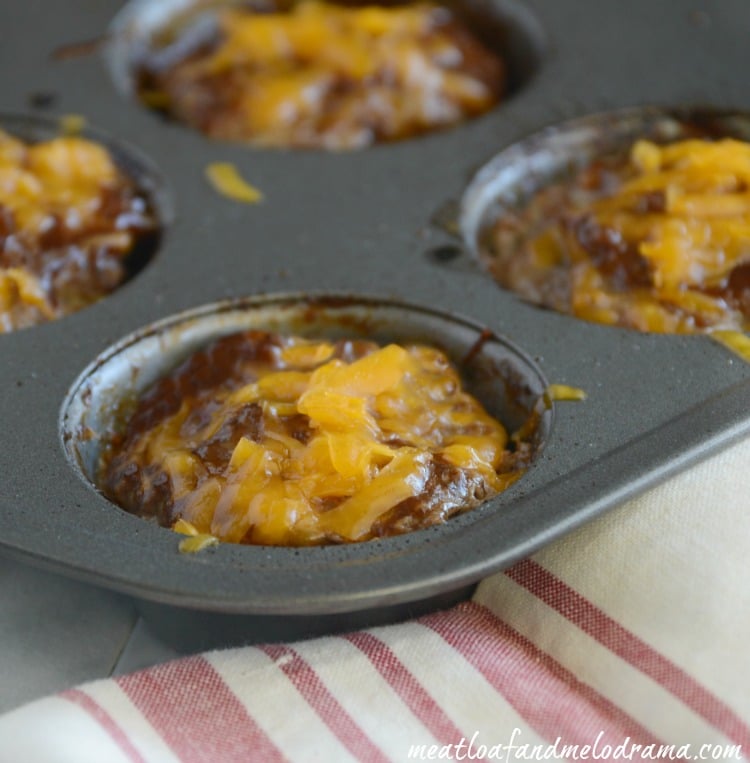 Cheddar BBQ Meatloaf Muffins -- Use your muffin tin to make these little meatloaf muffins!
One Pot Easy Taco Pasta -- You can't go wrong with tacos and pasta!
One Pot Chipotle Cheeseburger Mac -- This is a spicier version of classic cheeseburger mac.
One Pan Mexican Pasta Skillet -- Ground beef and pasta with a Mexican twist!
Southwestern Lasagna -- This casserole is made with ground beef, black beans, cheese, corn, enchilada sauce and tortillas.
Mini Taco Salad Cups -- You can use leftover taco meat for these!
I hope you enjoy these 20 easy ground beef recipes as much as we do!
Happy Cooking,