10 Easy Sheet Pan Chicken Recipes that are perfect for busy days when you need to get dinner on the table fast. These quick-fix chicken dinners are ready in 30 minutes or less, and there's only 1 pan to clean!
I'm always looking for quick and easy chicken recipes since we probably eat chicken more than any other meat. And, as much as I love cooking dinner in my Instant Pot, sheet pan dinners are even easier. Why? There's only one pan to clean!
And if you really want to save time or you just hate doing dishes, like me, you can line your pan with foil for even easier clean-up! You guys, we lived without a dishwasher for several months last year, and we practically lived on sheet pan dinners! As a bonus, many of these sheet pan dinners are low carb!
You can use your favorite sides when you make dinner on a sheet pan. Some of these recipes use fall and winter veggies, and other ones are perfect for spring and summer. Of course, we don't use our oven much in the summer, so that's when pressure cooker recipes and one pot dinners really come in handy! But if it isn't too blazing hot where you live, you can make sheet pan dinners all year!
10 Easy Sheet Pan Chicken Recipes You'll love
Sheet Pan Lemon Herb Chicken Dinner - Lemon chicken served with green beans and cauliflower is perfect for lemon lovers.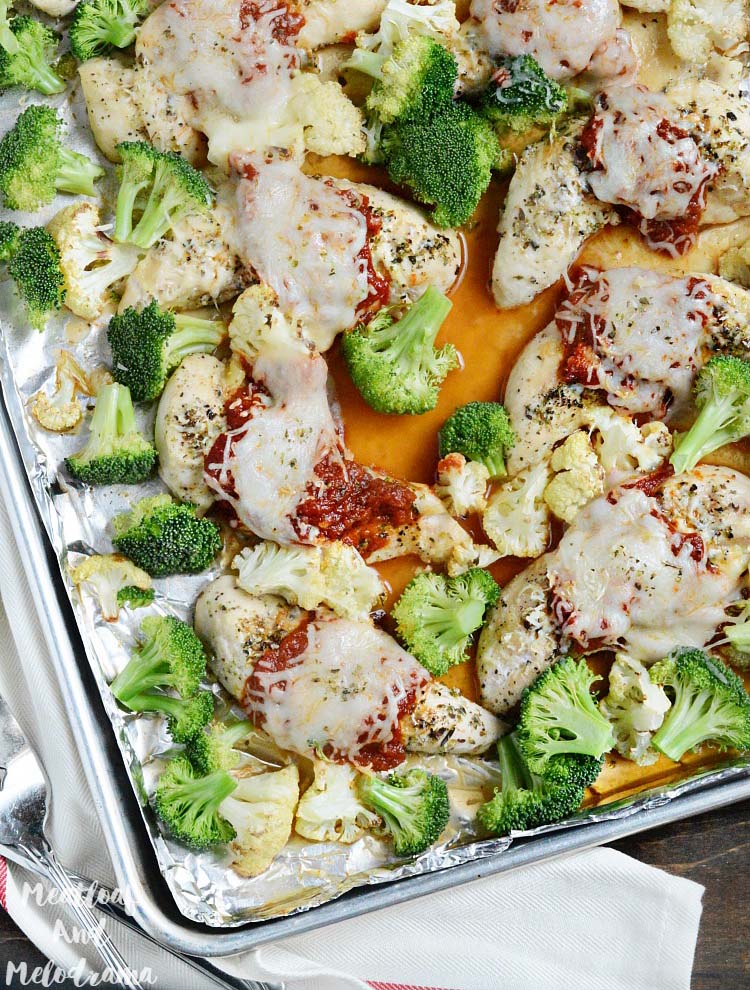 Sheet Pan Skinny Chicken Parm - My family loves chicken Parmesan, and this is a lighter, low-carb version of one of our favorite dinners.
Sheet Pan Lemon Butter Chicken - Lemon butter chicken and asparagus is perfect for spring!
Sheet Pan Dill Chicken Dinner - You can use dried or fresh dill for this recipe.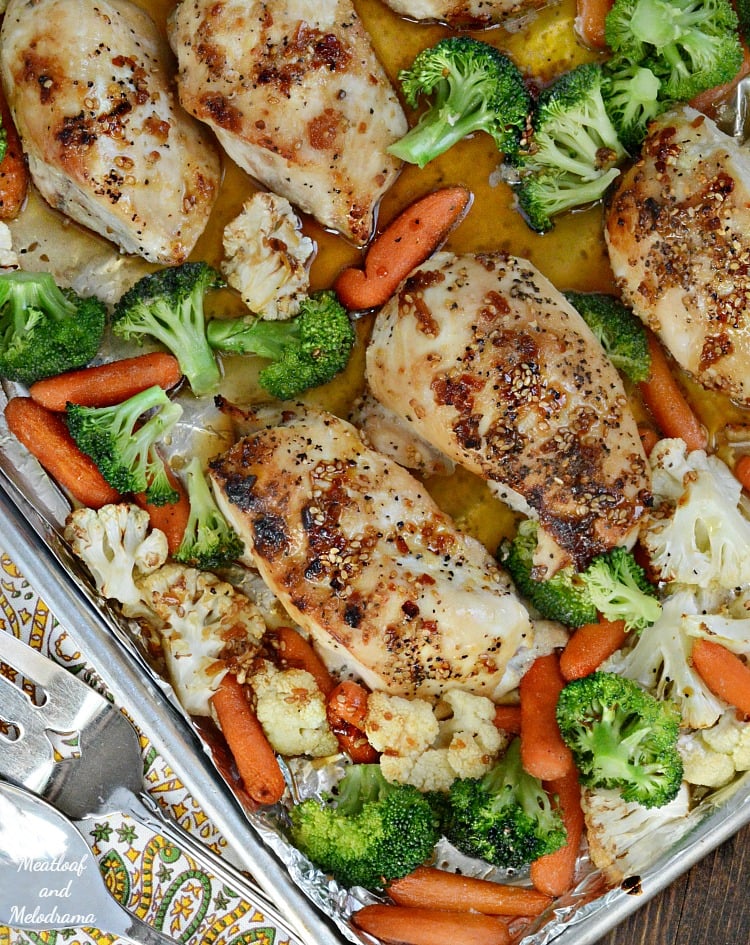 Sheet Pan Honey Teriyaki Chicken - Use your favorite teriyaki sauce for this recipe.
Sheet Pan Honey BBQ Chicken - Honey barbecue chicken is a big favorite with the kids!
Sheet Pan Honey Mustard Chicken - Honey mustard chicken with roasted potatoes and broccoli is another family favorite!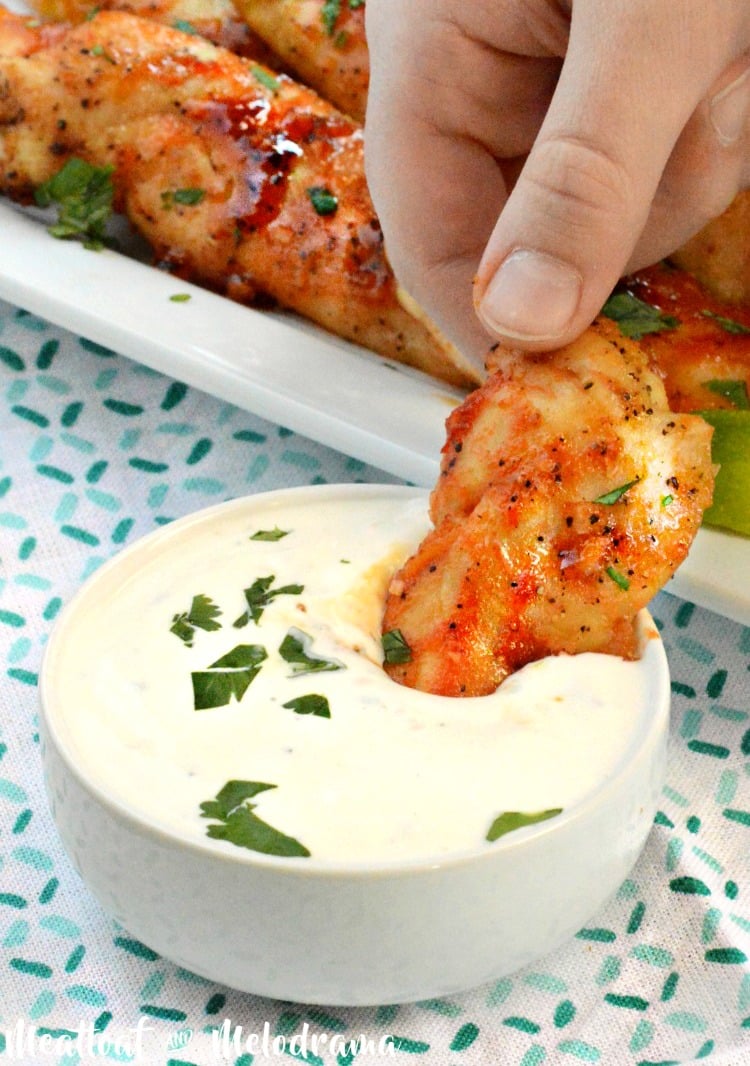 Baked Honey Sriracha Chicken Tenders - You can choose your sides for this one or serve it on game day!
Baked Honey Chipotle Chicken Tenders - Sweet and spicy tenders are good with chips, fries or as a game day appetizer!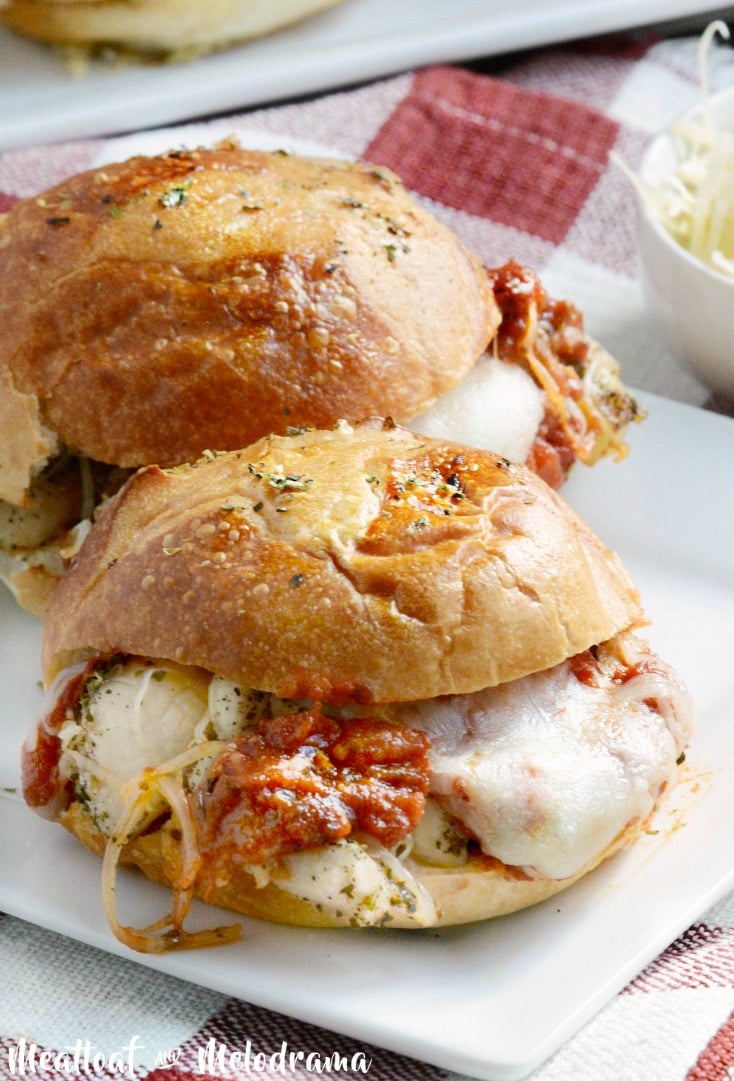 Baked Skinny Chicken Parm Sliders - Turn skinny chicken Parm into sliders for a quick and easy lunch or dinner.
I hope you love these 10 easy sheet pan chicken recipes as much as we do!
Happy Cooking,