The BEST Easy Instant Pot Ground Beef Recipes made with simple ingredients to help you get dinner on the table fast Quick, family friendly and cheap!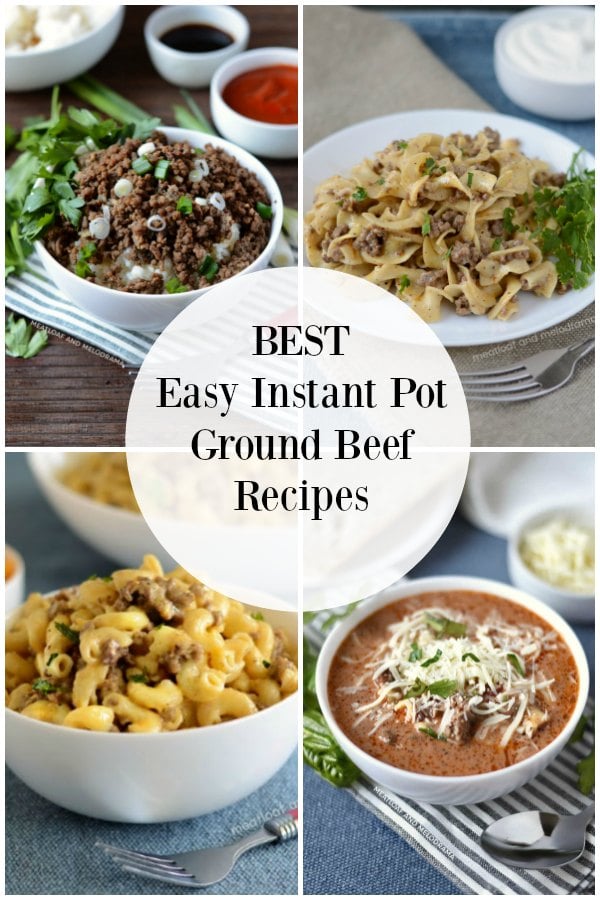 Many of my Instant Pot recipes are made with ground beef -- We probably have it at least once week. It's easy to work with, versatile and cheap! Since I make so many Instant Pot ground beef recipes, I decided to put them together in one blog post. If you're looking for quick and easy dinner recipes, you'll love these dinner ideas!
Some of these ground beef dinners are one pot pasta recipes, some are soup recipes, and some are basically seasoned ground beef that you can use in a variety of other recipes. These are perfect for meal prep!
There's even a recipe for pressure cooker hamburgers -- Yes, you CAN make hamburger patties in the Instant Pot!
Easy Instant Pot Ground Beef Recipes Perfect for Quick Dinners
Can you brown meat in an Instant Pot?
Definitely! Many of these ground beef recipes call for browning the meat on the Saute mode in the Instant Pot. Then, you just pressure cook the beef after that -- all in the same pot!