These 14 Easy Sheet Pan Dinners are ready in 30 minutes or less and are ideal for busy weeknights. One pan means clean-up is easy, too!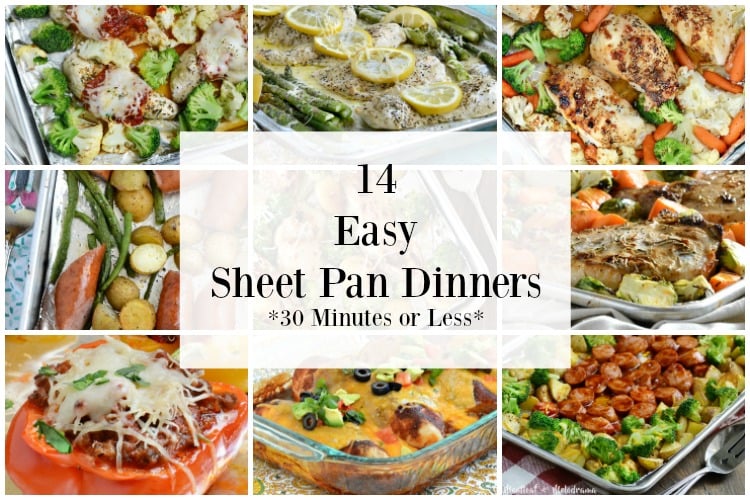 Sheet pan dinners are amazing. Seriously, if you want a quick and easy dinner without a lot of work, this is definitely the way to go. Just fix it, forget it, and in 30 minutes or less, dinner is served!
I don't know who started the trend, that person is my hero. When I first heard about making an entire dinner on a baking sheet, I was hooked.
See, we have a large family, and I do a lot of cooking for the blog, which means we have more than enough dishes to wash. And I really, really hate doing dishes. Really! Then last year, our dishwasher decided it was overworked and underpaid, so it quit. Just like that!
We practically lived on sheet pan meals for a few months until we got the dishwasher fixed, and now I have a small collection of these easy dinners. So, with the kids heading back to school and the busy season starting up again, I have a nice roundup of one sheet pan dinners for you.
Tips for Cooking Dinner on One Sheet Pan
Use a sturdy baking sheet with rims and not a cookie sheet
Line the sheet pan with heavy duty aluminum foil
Apply cooking spray or oil before adding food
The last two dinners in this roundup are actually made in a baking dish. I included them because all you really need to round out the meal is a salad. You can serve them over rice if you want, but we usually keep things light. So these are still one pan dinners, even if they aren't made on a sheet pan!
14 Easy Sheet Pan Dinners Ready in 30 Minutes or Less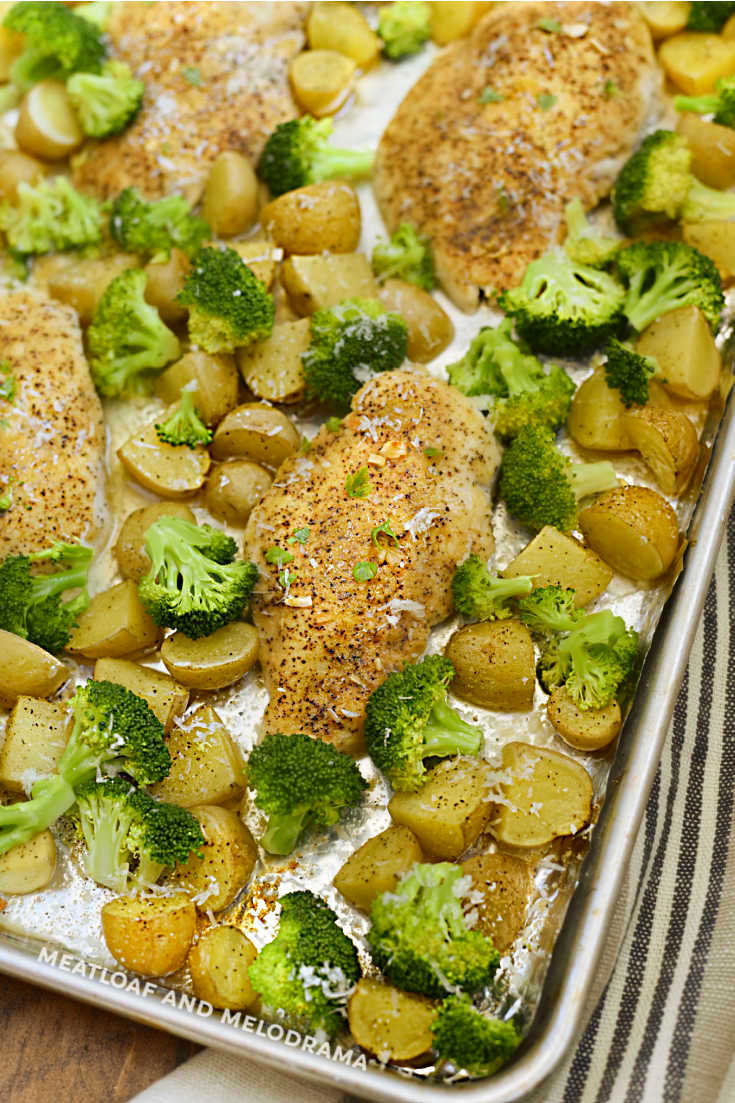 Sheet Pan Honey Mustard Chicken Dinner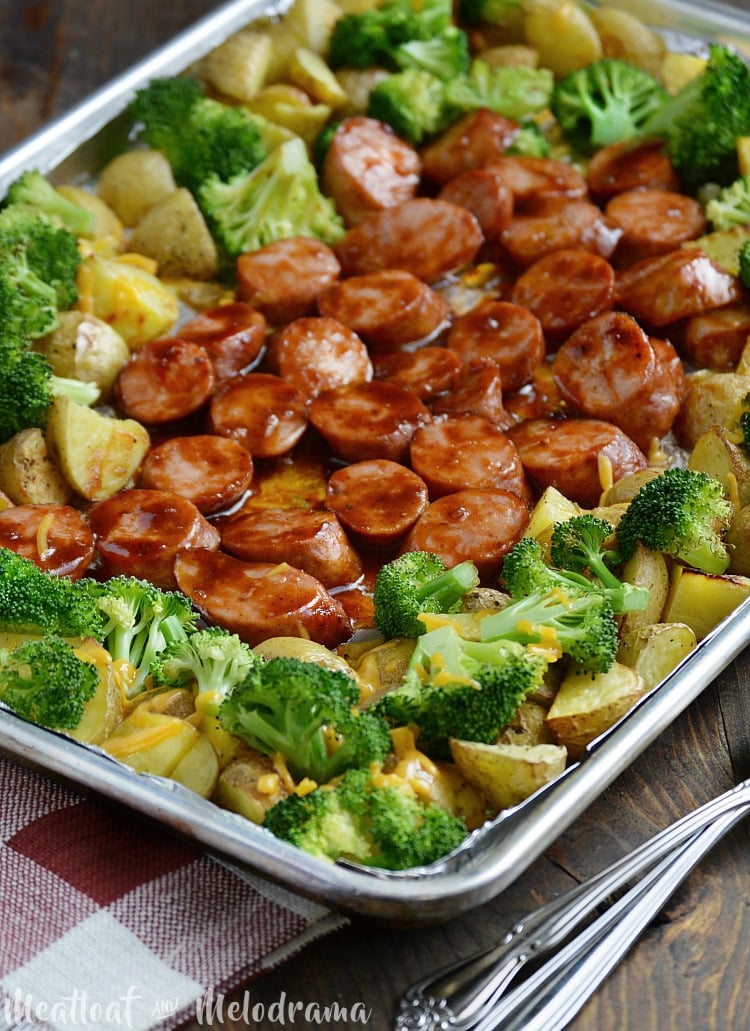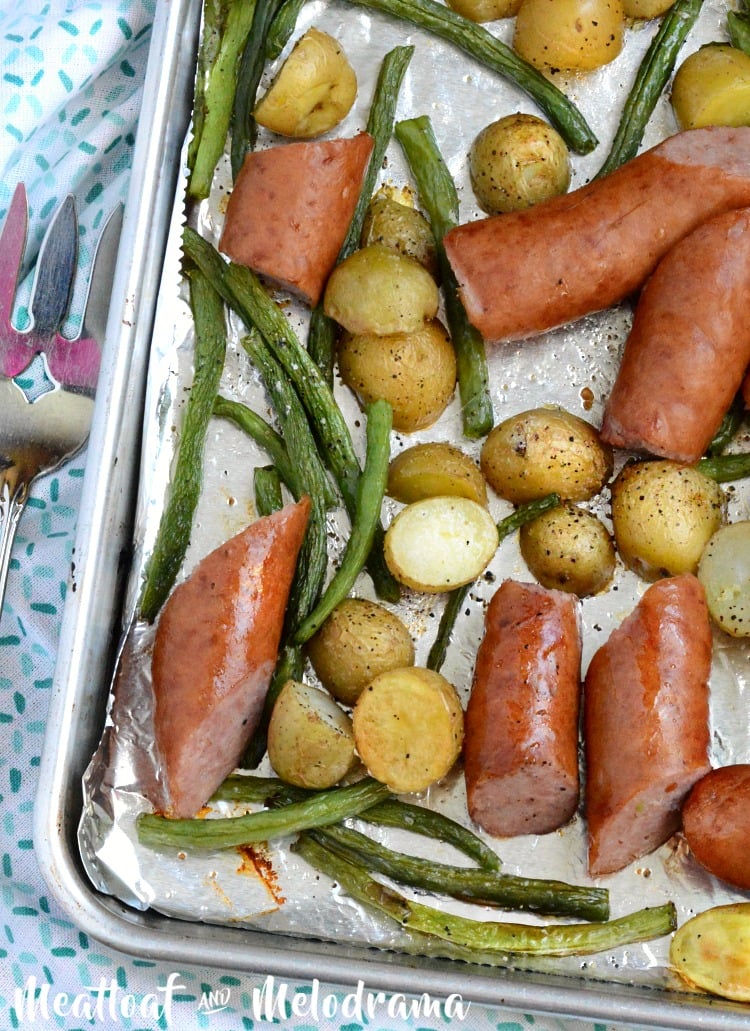 Sheet Pan Smoked Sausage Dinner
Sheet Pan Lemon Butter Chicken Dinner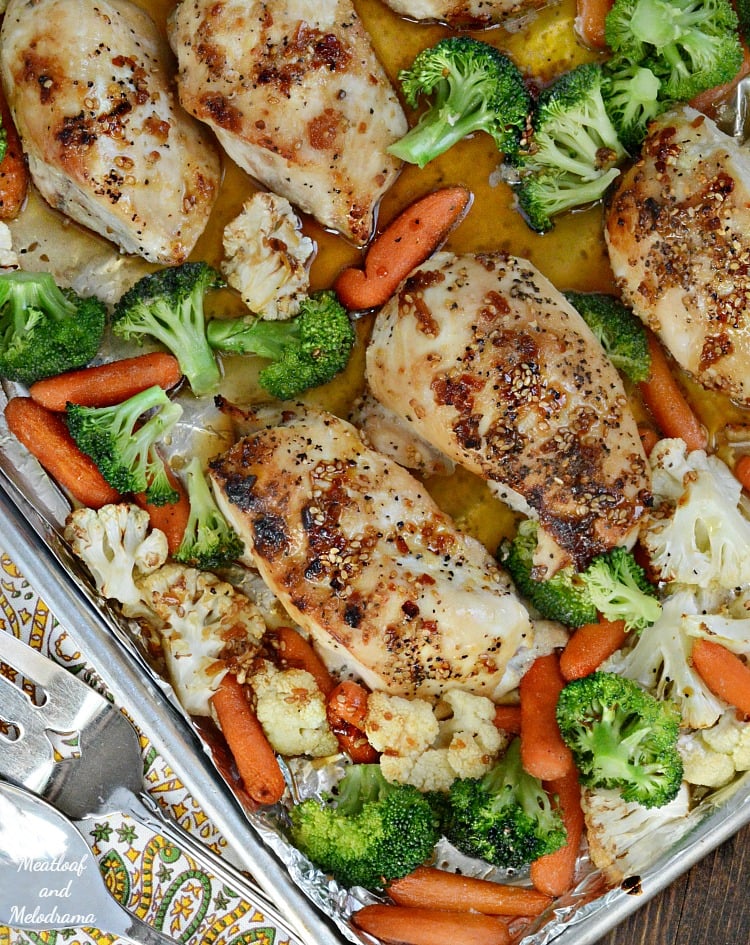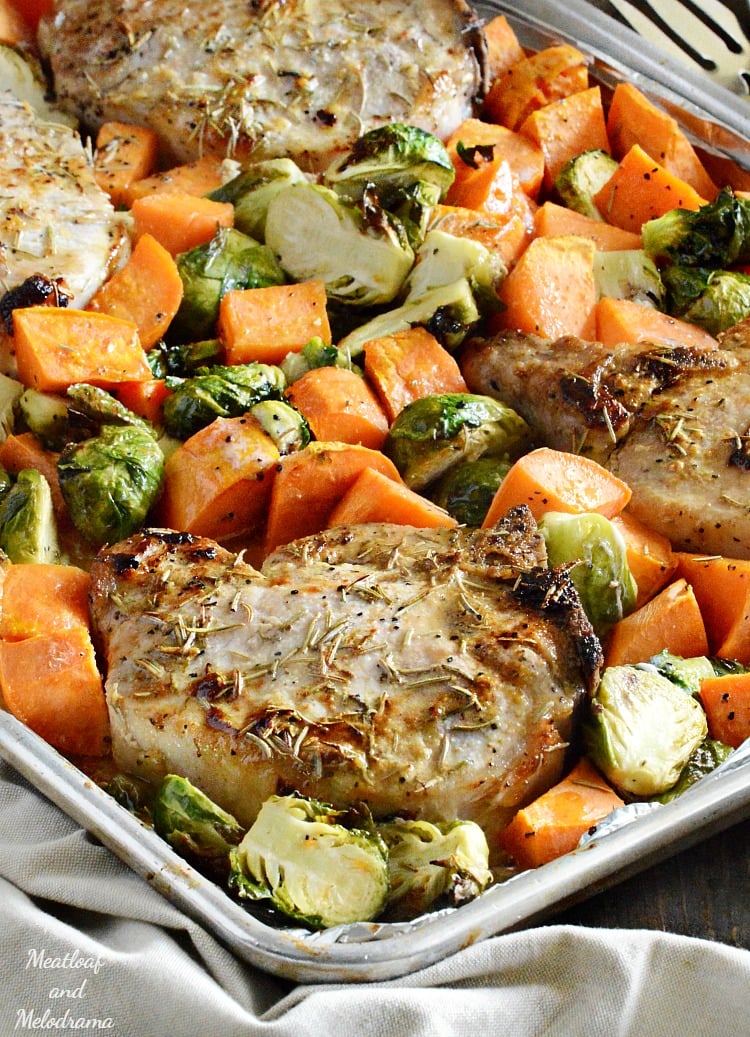 Sheet Pan Maple Dijon Pork Chops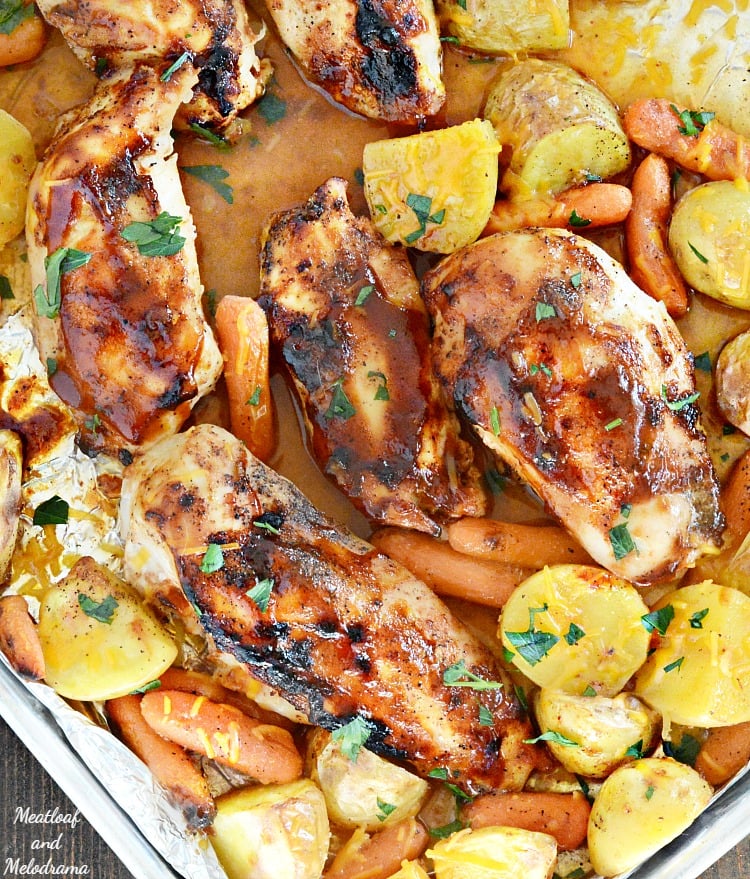 Sriracha Beef Taco Stuffed Peppers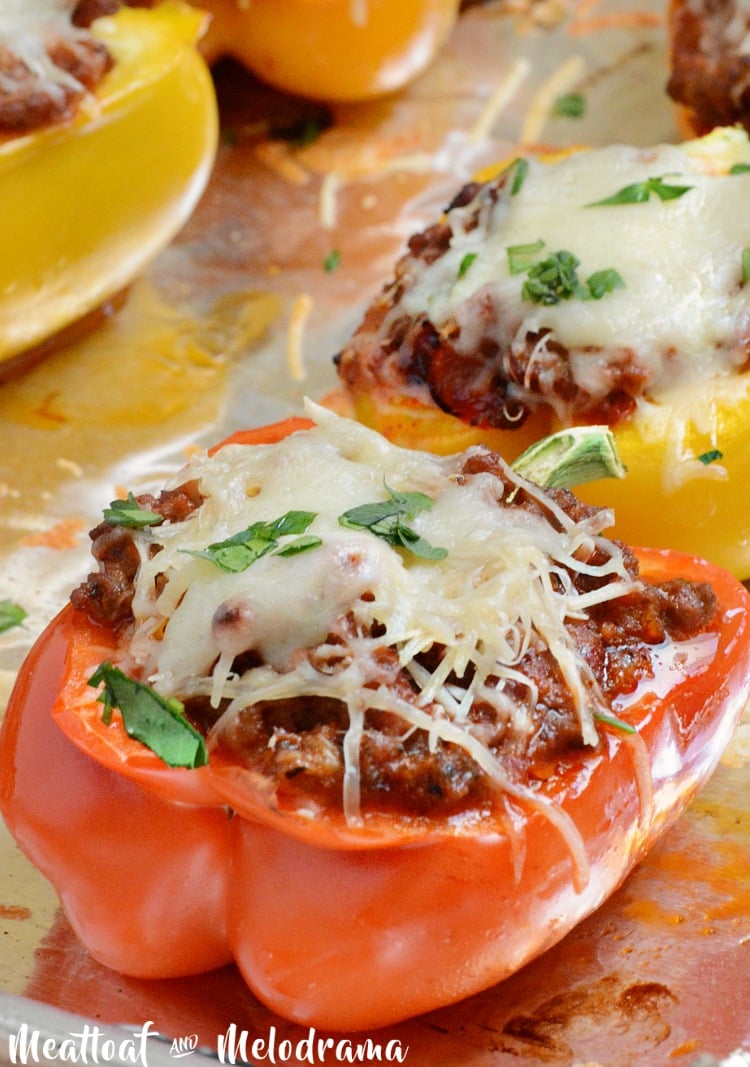 Sheet Pan Italian Stuffed Peppers
Cheesy Chicken Salsa Verde Bake
Happy Cooking, Friends!