These Super Easy Kielbasa Recipes use budget friendly smoked sausage and are perfect when you need to get dinner on the table fast!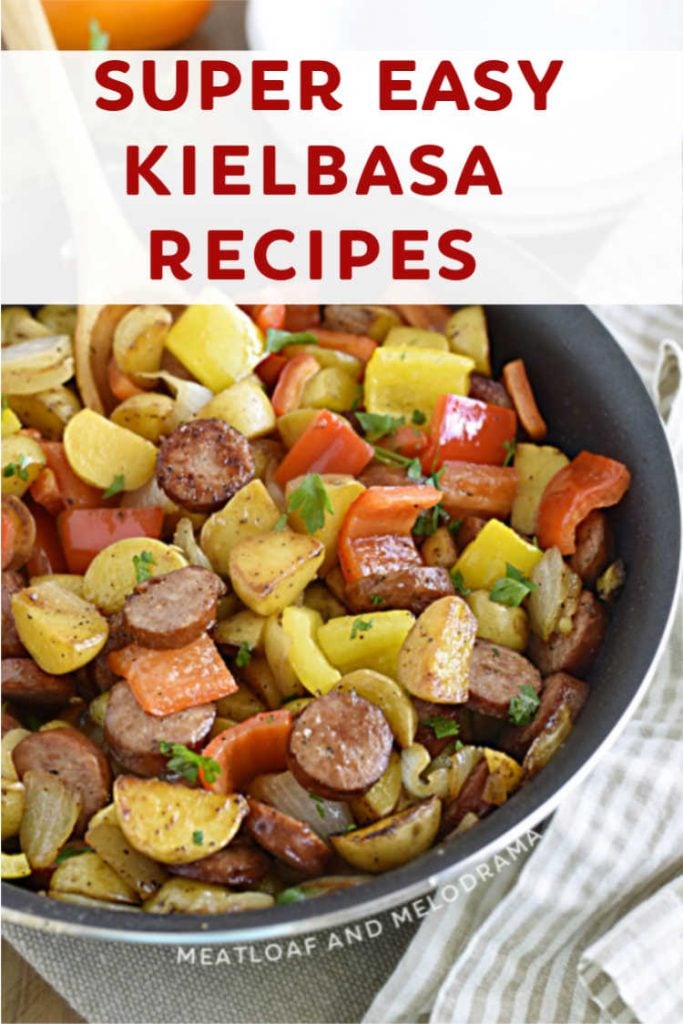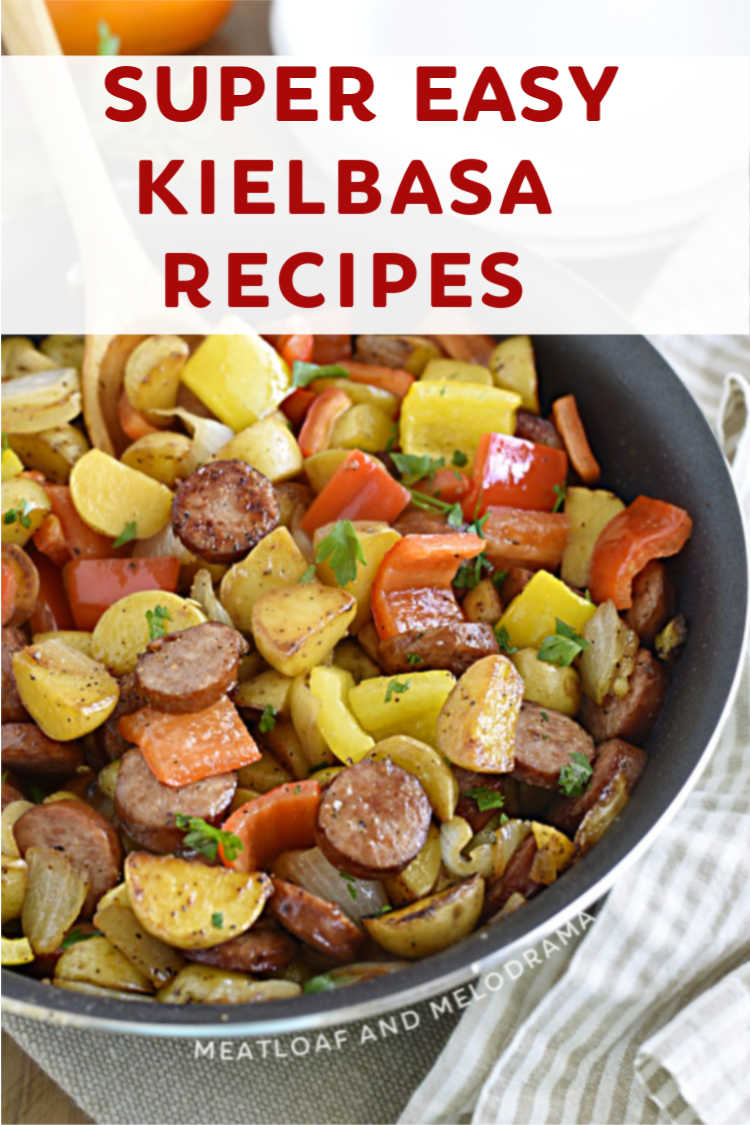 If you like Polska kielbasa, or smoked sausage, you're going to love this collection of easy kielbasa recipes for dinner. From one pot meals, to Instant Pot recipes and air fryer recipes, there's something for everyone to enjoy.
What Goes Well with Kielbasa
There are so many ways to cook kielbasa. It's super versatile, and it goes with pasta, rice, cabbage, potatoes -- you name it.
If you don't want to mix it with anything, serve it with frozen or delicious homemade pierogi. Or, make a sandwich. Yum!
Kielbasa Recipes for Dinner
These kielbasa recipes are perfect for a quick dinner or lunch! Check out each recipe for complete ingredients and instructions.
Kielbasa Recipes with Pasta
Smoked sausage goes so well with just about any kind of pasta. Try tortellini, egg noodles (otherwise known as Haluski). Smoked sausage is super tasty when paired with mac and cheese!
Kielbasa and Potatoes
Smoked sausage and potatoes are a classic combo. Fry them in a pan, bake them on a sheet pan or use your air fryer for super crispy potatoes! Add your favorite veggies for a complete meal.
Kielbasa and Cabbage
You can fry kielbasa with cabbage for a low carb meal or turn it into a delicious, hearty soup! If you don't have an Instant Pot for the soup, it's very easy to make on the stove.
Kielbasa and Pierogi
You can bake kielbasa and pierogi on a sheet pan or turn it into a quick and easy casserole in your Instant Pot pressure cooker. If you don't have an Instant Pot, you can easily bake this casserole in the oven!
Kielbasa Sandwiches with Sauerkraut or Onions
Kielbasa and sauerkraut is old world comfort food, and it's even better when you add melted provolone cheese! Polish sausage dogs are even easier to make!
Kielbasa Recipes with Rice
Kielbasa and rice is super quick and easy in your Instant Pot. You can also make this on the stove if you prefer!